News


Back to the list
AIR PROVENCE : THE FULL PROGRAM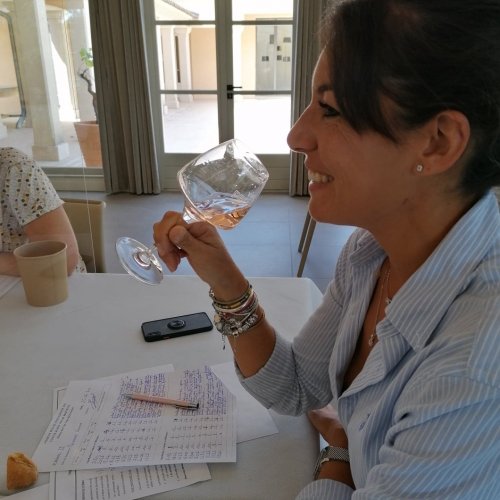 AIR PROVENCE, your professional meeting at the heart of Côtes de Provence is approaching.
AIR PROVENCE is a unique two days event offering wine profesionnal to discover the typical wines from the Côtes de Provence appellation, to meet 115 exhibiting producers and wine merchants, to taste over than 1000 wines, to explore and discover the Provencal terroir, to attend the masterclasses to understand all the market trends.
Reminder of the practical elements
The event takes place in two main hubs
The Seaward Hub at the Château Sainte Marguerite – Route de Valcros, La Londe-Les-Maures
The Landward Hub at the Château Font-du-Broc – Chemin de la Font du Broc, Les Arcs-sur-Argens
Transportation
Free AIR PROVENCE shuttles float from the main station Toulon to the Seaward hub
Free AIR PROVENCE shuttles float from the main station St-Raphael and Les Arcs-sur-Argens to the Landward hub
Regular free shuttles will reread the hubs all along the day
Exceptional dinners – booking required
Chez Bruno, nearby the Landward hub for an exceptional dinner made around truffle, in Lorgues
L'Hemingway, on the Seaside for a fusion dinner Asian-Provence by the sea, in La Londe-les-Maures
Free AIR PROVENCE shuttles at the start of the hubs will bring you at the dinner place and will bring you back at the respective hubs
The Masterclasses
Registration on the day at the information kiosk
Each masterclass has a capacity of 20 people
English interpreters will be at the Seaward Hub on Monday and at the Landward Hub on Tuesday
We advise to arrive at the conference room 10 minutes before the start time
Three guided tours are suggested
A discovery off the beaten track
A discovery of the local terroir
A discovery of the culture of Provence
In order to make the most of this event and to enjoy the richness of the region we suggest you to download the full AIR PROVENCE program, our AIR PROVENCE practical guide: AIR PROVENCE in 1 day, AIR PROVENCE in 2 days.