US Consumers Embrace Provence Rosés!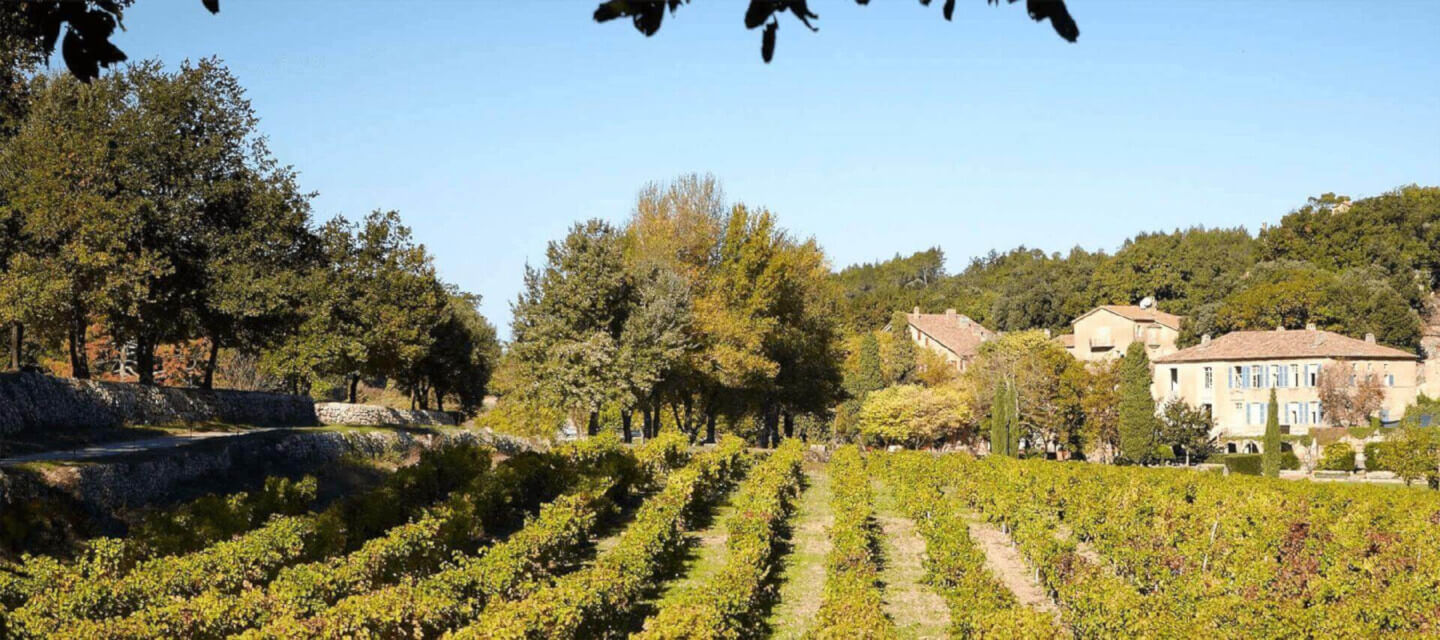 US Consumers Embrace Provence Rosés!
US Consumers embrace Provence rosés, but research shows that their understanding of them is limited. This suggests that US consumers' romance with Provence rosés are just beginning. Like a coup de coeur, or a crush, the allure is evident, but there is still much to learn about the object of desire.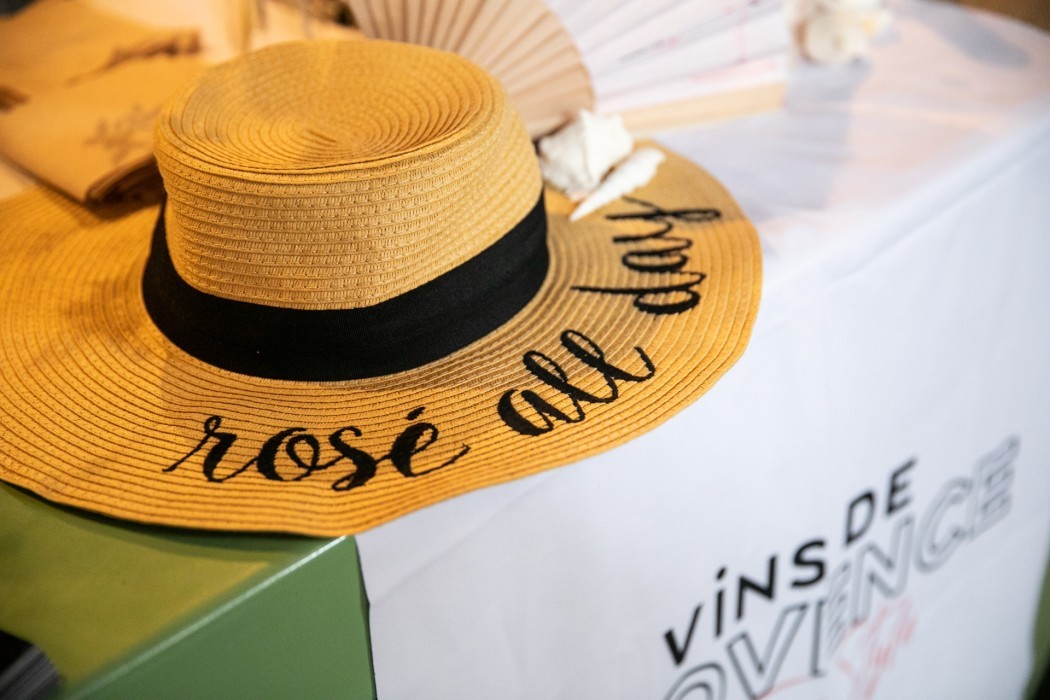 The Four Elements of Provençal Rosé Allure
Quality
The perceptions of Provençal rosé are amongst the most powerful and positive in the wine world.
Provence rosé is arguably the pinnacle of quality amongst global rosé, still wines, thanks largely to the know-how of the winemakers gathered throughout the region's rich viticultural history stretching back to Roman times. In recent history, INAO (Institut National de l'Origine et de la Qualité) began studying the regions' terroirs as early as 1947. In 1955, INAO awarded Provence its first VDQS then in 1955 designated 23 estates as crus classés.
Quantity
While quality is the flagship of Provence rosés, there is something to be said for its quantities, too.
Provence makes 42% of all AOP French rosé produced. This makes Provence is the largest AOP rosé producing region on the planet! After all, over 90% of the production of each of the three, larger regional AOPs of Provence is rosé. The good news is that these rosés aren't unicorns.
Provence makes 5% of the world's rosé production. Though the dominant rosé producer, Provence is still small on the global scale. With this unique combination of high quality yet relatively small quantities, Provence is very well positioned to tease out the singularities of its AOPs.
Image
Aside from wine, the region also has the positive association of the warm, sunny weather that summer vacationers crave.
Provence is one of the only appellations that moves its imbibers' imaginations to that gorgeous place where its vines grow. The legendary beauty of Provence is an image imbedded in the retina. Just thinking about it, one can almost smell its vibrantly colored lavender fields! Its laid-back yet luxurious lifestyle with easy access to the arts, music and the many regional culinary delights is greatly appealing, too. The modern and the ancient blend with a charismatic, je ne sais quoi flair.
Style
There's one more thing: the modern Provence rosé style.
Its pink is pale and its taste is dry. A Provence rosé is liquid pleasure with charm and elegance. First, pale is optimal as US consumers frequently associate darker rosés with the sweet blush styles that rose to popularity in the 1970s and 1980s. Interestingly, the pale style is a quite recent phenomenon in Provence, evolved in the 1980s with the introduction of more thoughtful wine production practices and wider spread use of temperature control. Second, whether they prefer them or not, US consumers have heard for two decades that dry wines are the sophisticated wines. Dutifully, aspirational US wine drinkers have embraced the dry wine mantra.
Provence rosés' four elements of high quality, limited quantity, positive regional image and pale, dry wine style mesh to provide consumers with the message that Provence rosés are the world's best. Happily for consumers, Provence provides a wide price range, beginning in the premium (occasionally just south of $15) and rising to the ultra-luxury category (some reaching over $100 retail).
Three Viewpoints on Provençal Rosés from Today to Tomorrow
Brands
To date, US consumers' interests in Provence rosé have been driven by brands, the top of which have witnessed explosive growth in the US market. These brands have been playing around with bottle shapes for decades, making quirky, unusual-looking bottles. Provence is one of the few French regions where you can get rid of - without completely disavowing - traditional "Old World" wine codes.
AOPs
Still, few producers have large marketing budgets the likes of these blockbluster brands. One path of differentiation, especially with dialed-in wine consumers (aka geeks), is through terroir. Though all pale, Provence rosés generally have a lighter fruit profile and potentially more minerality. All three AOPs have marked differences.
Côtes de Provence - Sheer Deliciousness
This appellation goes from surf to (high) turf, spanning from the Mediterranean shoreline to the iconic hills of the region. Every style can be found here, from the lean and brighter wines that see nothing but stainless steel then are bottled early to the broader shouldered versions that see some oak aging. Within this broad expanse, there are four, highly distinct sub-regional terroirs:
• Sainte-Victoire - Deliciously lively and racy
The original terroir designation, Sainte-Victoire is marked by vivid refreshment thanks to its high altitude.
• Fréjus - Deliciously round and exuberant
Delightfully pungent with minerality emphasized by predominantly east-facing vineyards, these volcanic vineyards - hence more fertile vineyards - nonetheless emphasize more exotic fruit flavors.
• La Londe - Deliciously fine and impressionist
Perched beside the Mediterranean, these wines quiver with freshness, salinity and finesse.
• Pierrefeu - Deliciously greedy and deep
A warmer terroir designation, these rosés lean toward more exotic fruit flavors and a richer, fuller mid-palate - all relative within the finesse of all Provence rosés.
• Notre Dame des Anges - Deliciously tasty and balanced
The perfect places for people as well as vines given the warm summers and mild winters, these rosés are sappy and juicy with a suave mouthfeel.
Coteaux d'Aix-en-Provence - Chic and Expressive
Were there a Provençal appellation to vouch for the possibility that rosé wines can age, this would be the top contender. The winds are fiercer here than anywhere else in the appellation, giving rise to wines of greater structure. Moreover, the vines are largely planted in calcareous clay soils, giving their textural bite and firmness. It certainly also carries with it the romance of the beautiful town of Aix-en-Provence.
Coteaux Varois en Provence - Intimate and Rare
The wines of the eastern Var are more mineral in their precision given their high-altitude vineyards than the Côtes de Provence appellation. These are subtle and discreetly fruit-scented wines amplify the profound minerality of this region's small footprint. The wines are easy for all rosé admirers to appreciate, and focused palates can discern and appreciate the finesse and concentration knit into these chiseled wines, the rarest of the Provençal trio of larger AOPs.
Wines produced in a particular AOP (Appellation d'Origine Protégée) are subject to strict laws governing, among others, the geographical origin of the grapes, methods of production, including the varieties and percentages of grapes used in the wine produced in a particular AOP (such as Côtes de Provence). AOP ensures the consumer a recognizable style (due to the origin) and a certain level of quality and consistency in this quality. This can answer the search for authenticity and quality of the consumer.
Winemaking Styles
There is a final way of valorizing Provence rosés: winemaking style. Many rosé winemakers would argue that rosé can be made in so many different ways that this, in fact, should be the predominant way to distinguish a rosé wine. This flies in the face of France's AOP system. However, with so many pale and dry rosés from elsewhere trying to be Provençal-esque (imitation is the sincerest form of flattery), making more stylized wines - whether they be oak aged or more concentrated and age-worthy, is another possibility.
Today and Tomorrow
While today brands rule in the Provence rosé category, there is excellent potential for upside in the commercialization of Provence rosés. This is particularly true from a terroir perspective. Helping US consumers understand the styles of the different regional AOPs will help them embrace the ongoing premiumization of Provençal wines.
Provence's premium image gives it an advantage in how the region's reputation can be further developed tomorrow. Whether wine-educated, well-heeled or both, US consumers are accustomed learning that the best wine regions have ever more specific attributes. And, while rosé is often thought of as a pleasure-driven drink, it can be more serious, too. Rosé is wine after all, and as people interested in any subject are aware, it is once we really begin to learn about a subject that we begin to realize just how much more we have to learn.