Coteaux d'Aix-en-Provence
Area
4 300
Hectoliters
including 30% organic or HVE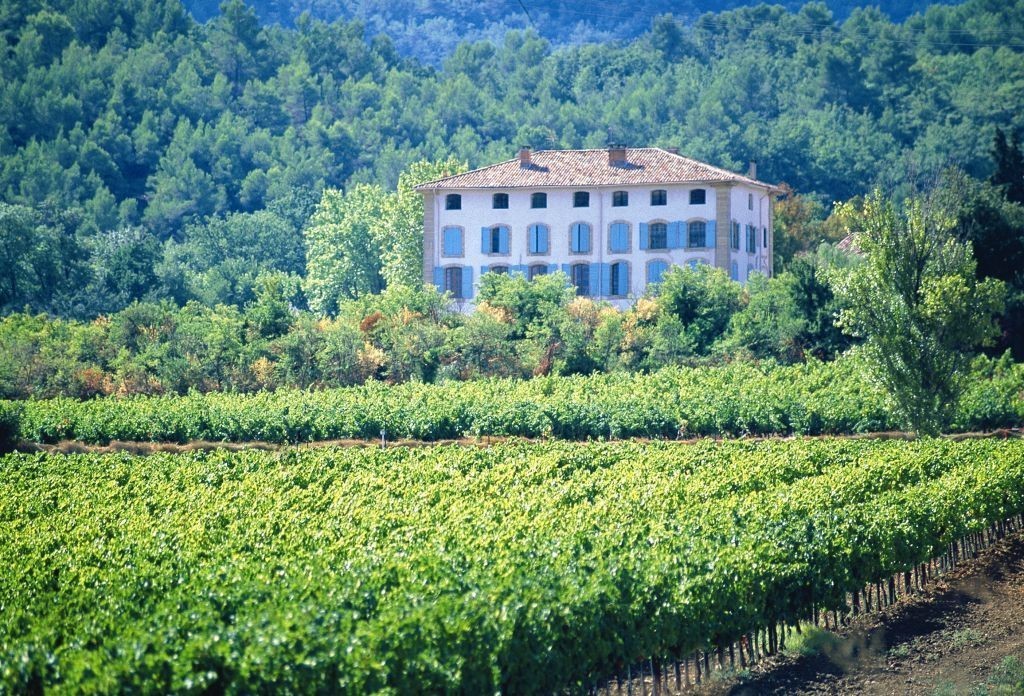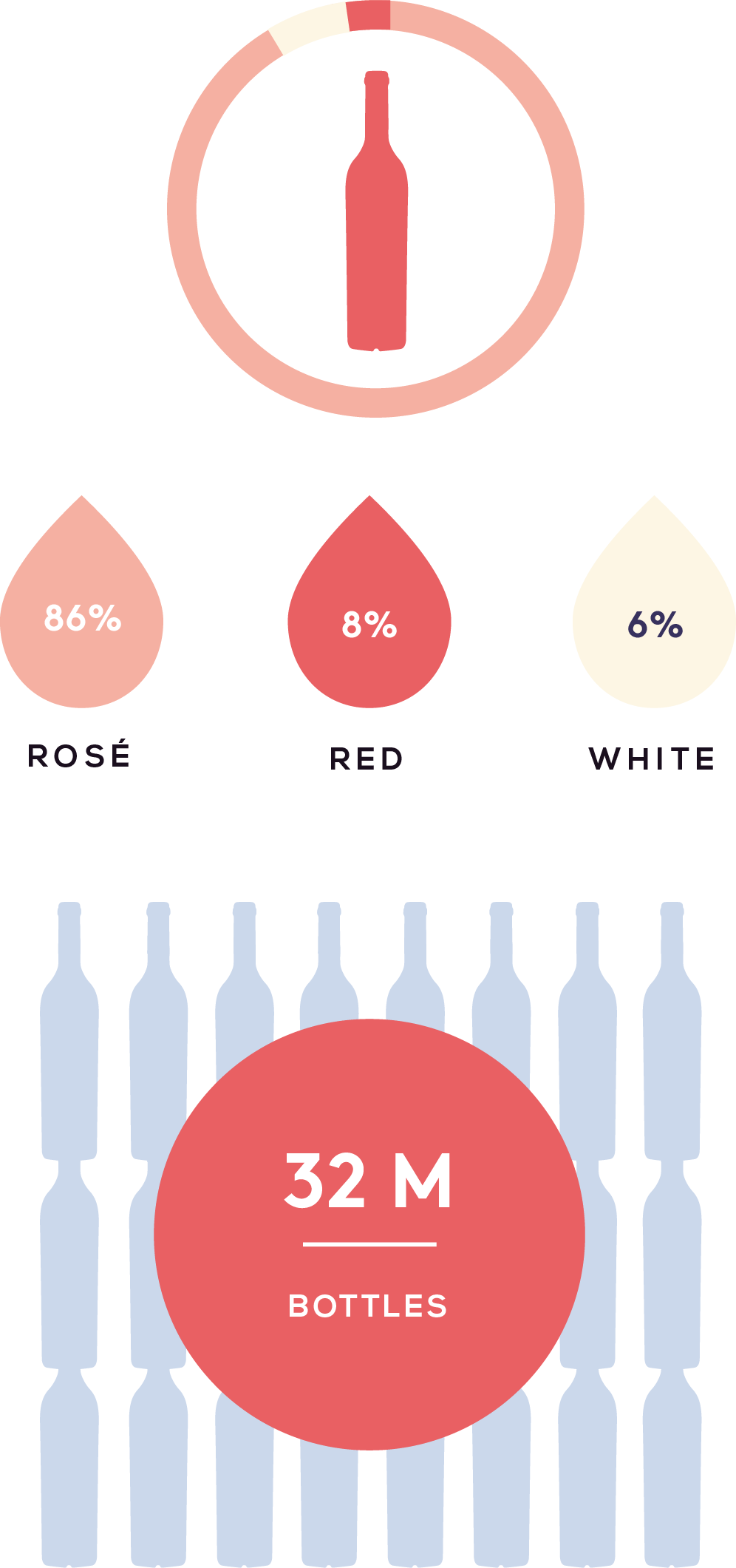 Wine sector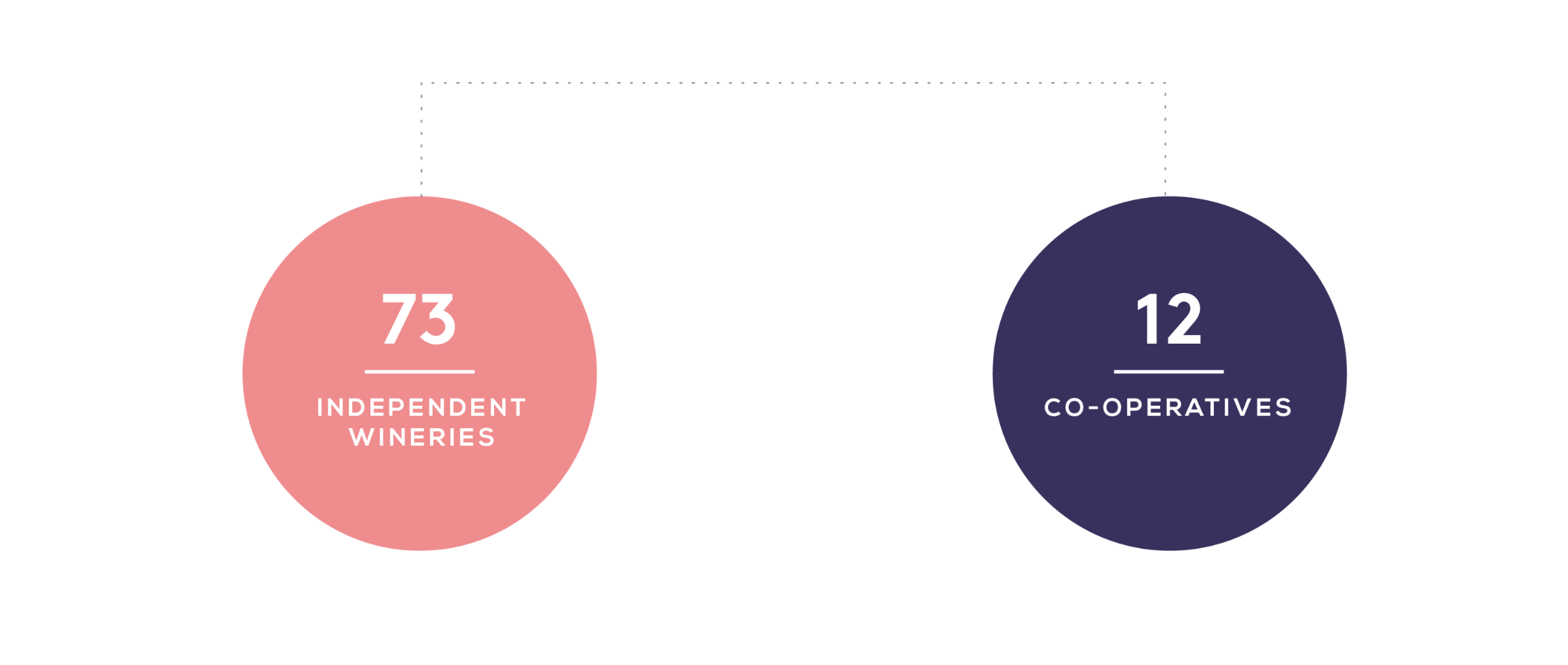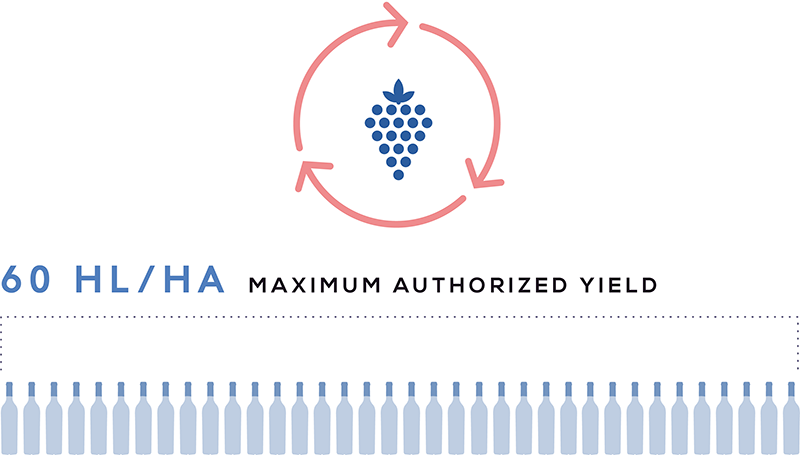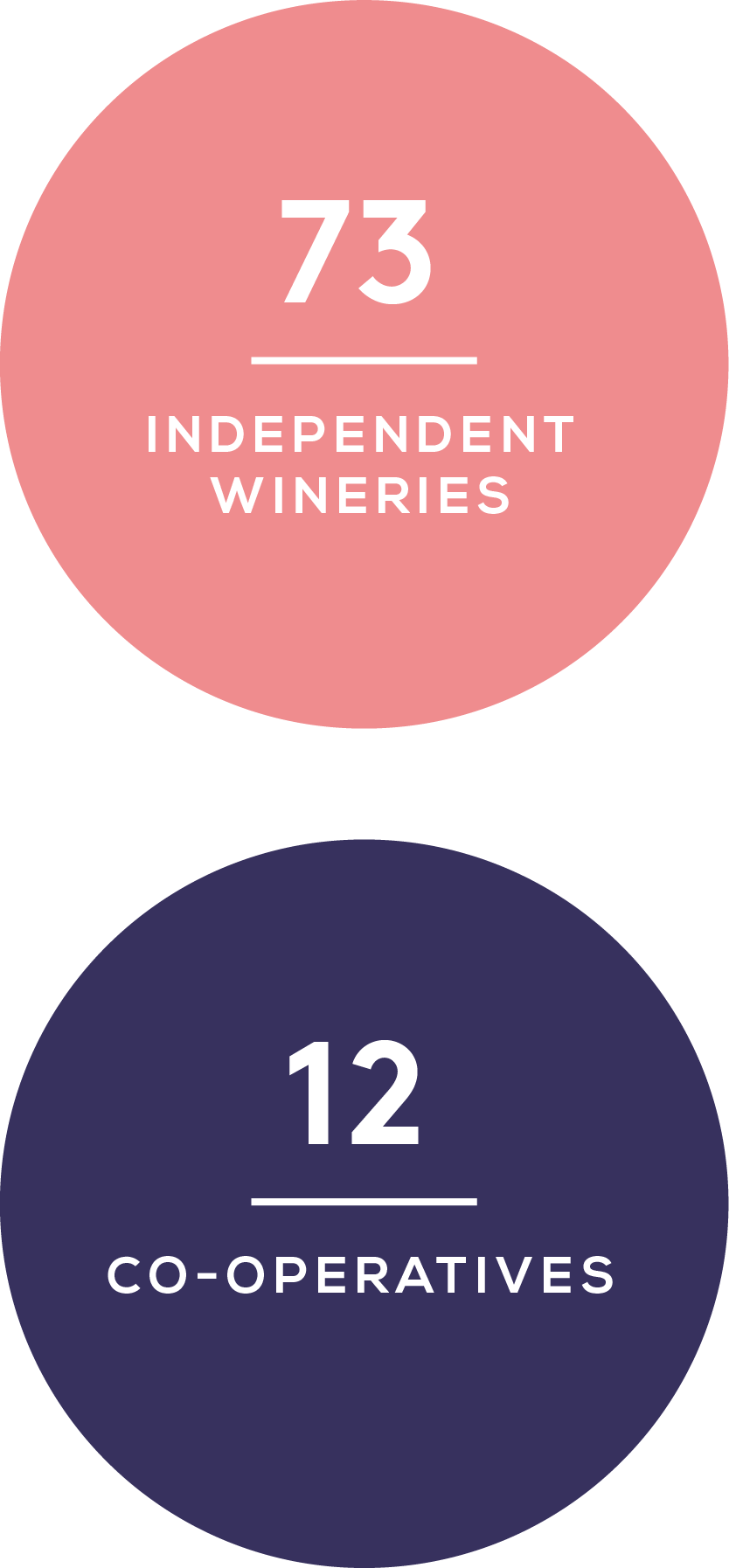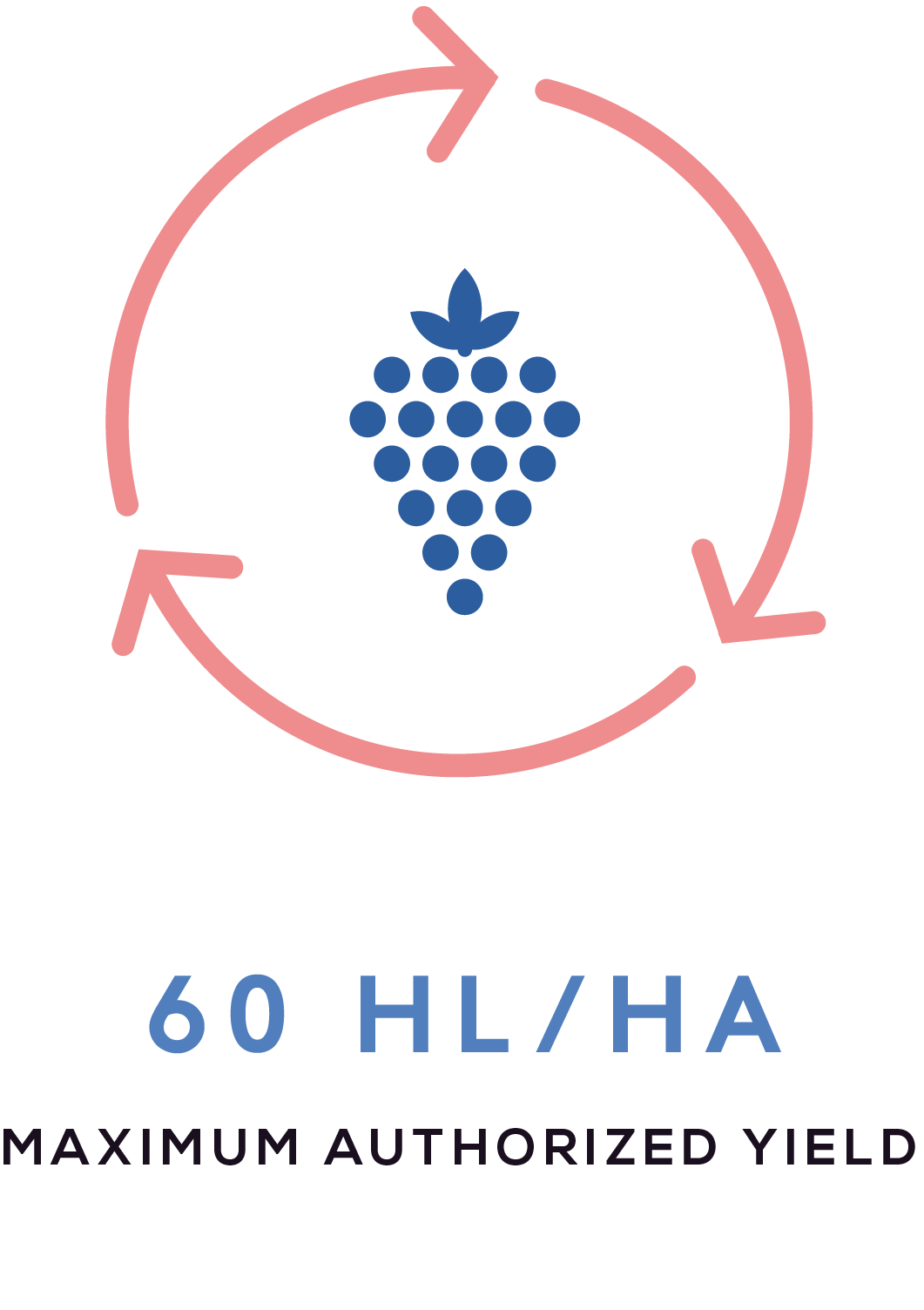 Coteaux d'Aix-en-Provence AOC recognized in
The vineyards of Coteaux d'Aix-en-Provence are the furthest to the West among the wines of Provence. The appellation area extends from the Durance River to the Mediterranean Sea, and from the Rhône Valley (West) to Sainte-Victoire Mountain (East). It surrounds the Etang de Berre and crosses through the landscapes painted by Cézanne. Wine activities here are concentrated between the mountainous relief of a series of secondary chains running parallel to the coast: the Nerthe, the Fare, the Eguilles, and the Trévaresse (extended by the Alpilles).
Protection from the mistral
The Mediterranean climate is marked by the Mistral, predominantly cold, dry winds blowing from the North. This gives the appellation an annual average of 2,900 hours of sunshine. The little precipitation that it receives – between 550 and 680 mm each year – primarily falls during spring and autumn.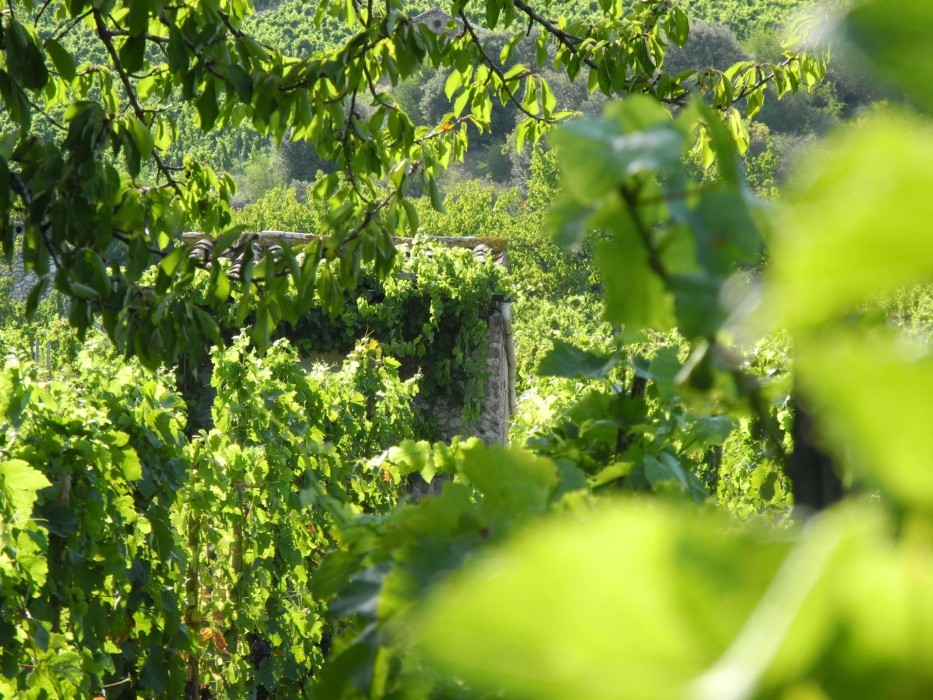 Varied soils
In this Western part of calcareous Provence, the majority of the soil is:
Stony clay and limestone;
Sandy, often gravelly on molasse and sandstone; or
Stony with a clay or loamy-sand matrix on the terraces of the Arc and the Durance.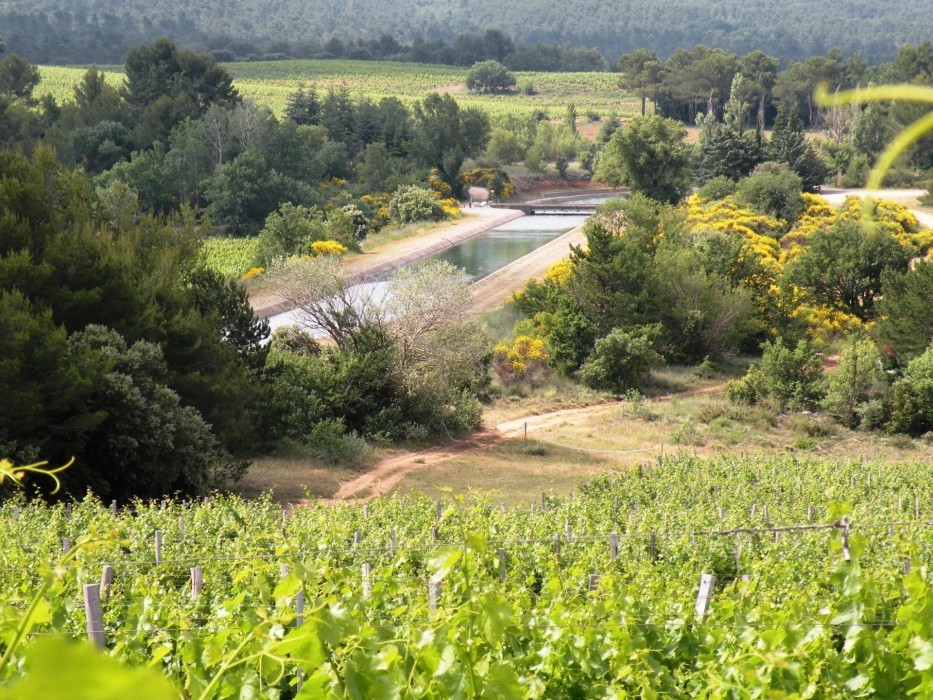 Reds and rosés
Grape varieties
Reds and rosés
Main varietals
Cinsault
Distinguishing features
Flavourful and attractive, this Provençal varietal has long been used as a table grape. It is widely used to make rosé in Provence.
Character
It adds a fresh, delicate, fruity touch to wines, nuancing the power of other varietals.
Grenache
Distinguishing features
This varietal comes from Spain originally. It is very high-yield and resistant to violent winds and drought.
Character
Grenache brings fatness, a full body and power to wines. It gives young wines elegant hints of berries, and spicier, meaty notes to more evolved wines.
Counoise
Distinguishing features
This grape variety is widely cultivated in the southern part of France. Its bunches are of average size but its berries are large. It appreciates the terroirs of hillsides, stony and hot.
Character
This variety brings finesse, suppleness and fruitiness to the wines, with complex aromas of fruit, flowers and spices.
Mourvèdre
Distinguishing features
Its small berries prefer warm, calcareous terroirs. This varietal ripens slowly: it is happiest when facing the sea, where it can ripen properly. It has been planted in Provence for a very long time.
Character
Mourvèdre produces robust wines with delicate, assertive tannins. While young, wines made with this varietal offer touches of violet and blackberry. Its smooth suppleness, accompanied by characteristic notes of spices, pepper and cinnamon, are only revealed after several years of cellar ageing. Mourvèdre is often used in blends with Grenache and Syrah.
Syrah
Distinguishing features
Syrah is a grape that produces small black berries with a bluish sheen and delicate but fairly hardy skin.
Character
Syrah creates solid, deep-coloured wines whose tannins make them coarse in the first years, but benefit particularly from prolonged ageing. Over the years, it evolves into its characteristic notes of vanilla, tobacco and candied berries.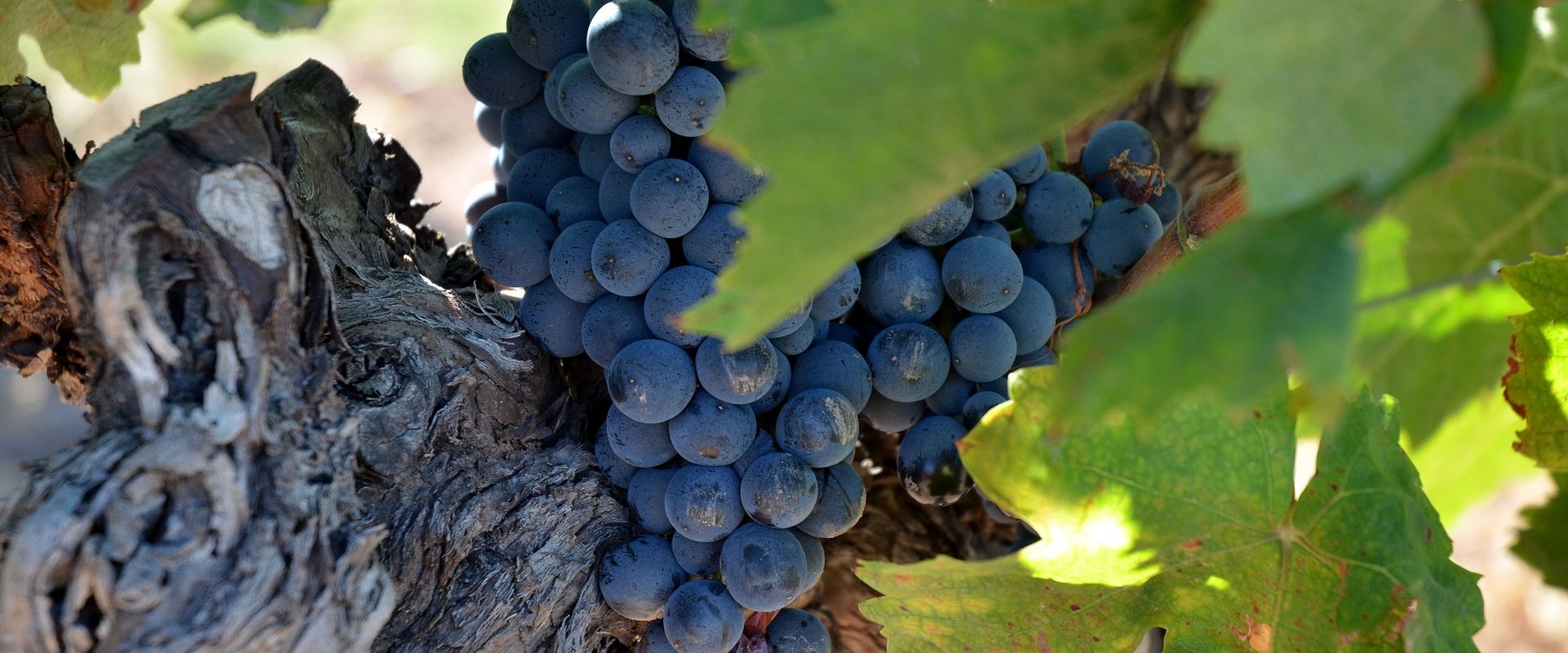 Additional varietals
Cabernet-Sauvignon
Distinguishing features
Fairly uncommon in Provence, this famous Bordeaux varietal grows small berries with hard skins and crunchy flesh.
Character
It brings tannic robustness to wines that is both powerful and gentle, and which helps with ageing: its characteristic nose of green pepper, blackcurrant and tobacco distinguishes it from other varietals. When blended with Syrah, Cabernet Sauvignon can produce wines with good aging capacity.
Carignan
Distinguishing features
Great in poor soil and well-established in the South of France, this varietal that was once very widespread in Provence has now become rarer.
Character
It needs to be cultivated on low-yield hillsides to fully express itself. It then produces robust, generous deep-coloured wines that provide an excellent foundation for a blending. When not blended, it delivers aromas of cherry, raspberry and prune, and takes several years to acquire a patina.
Caladoc
Distinguishing features
Caladoc is a cross between Grenache Noir and Malbec (or Côt). The bunches and berries are of medium size. This variety adapts easily to drought and is not very sensitive to cryptogamic diseases.
Character
It is the ideal variety for the production of rosé wines, fruity and balanced, with aromas of raspberry and spicy notes.
Whites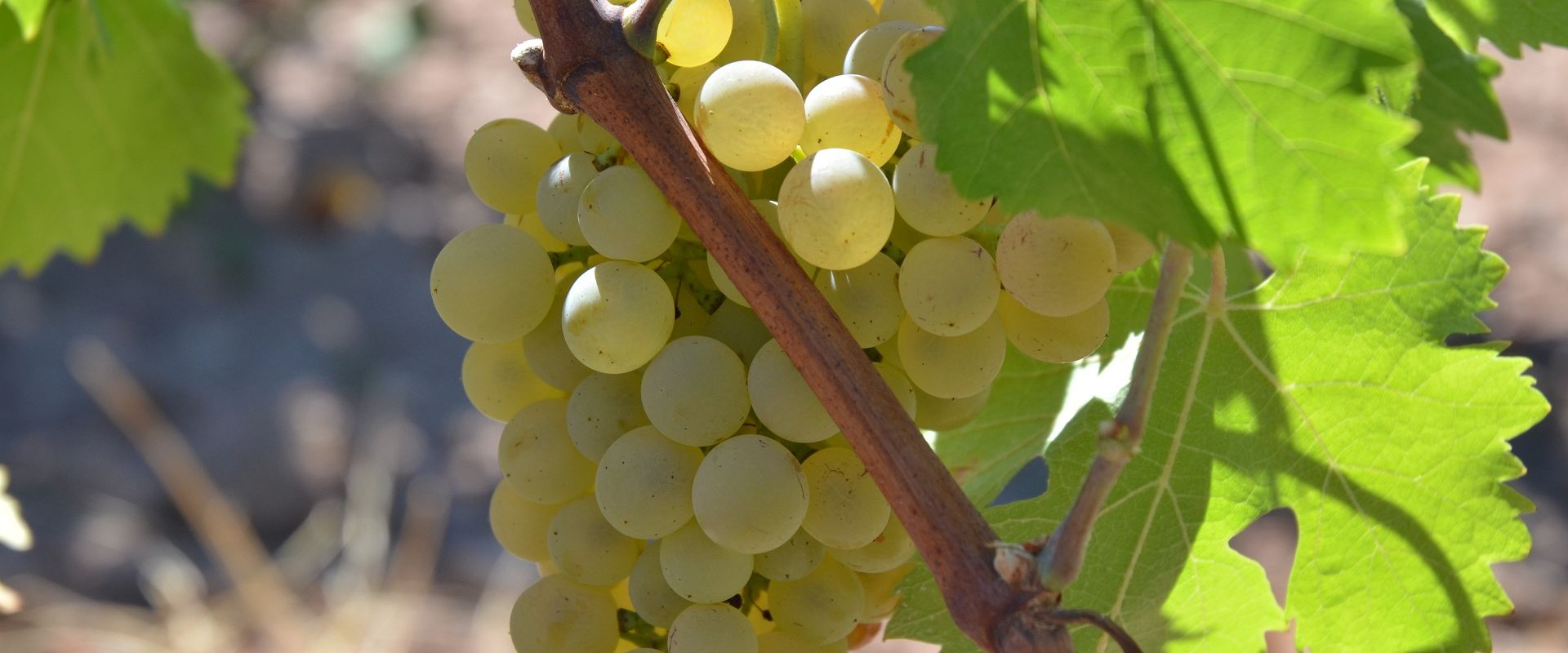 Cépage principal
Rolle (ou vermentino)
Distinguishing features
This varietal has always been cultivated in Provence, where it is very widespread. It ripens late and needs a warm climate. It is robust with excellent organoleptic quality.
Character
Rolle makes wines with bouquets of citrus, pear, almond and fennel. It also adds fatness, balance and a lot of finesse.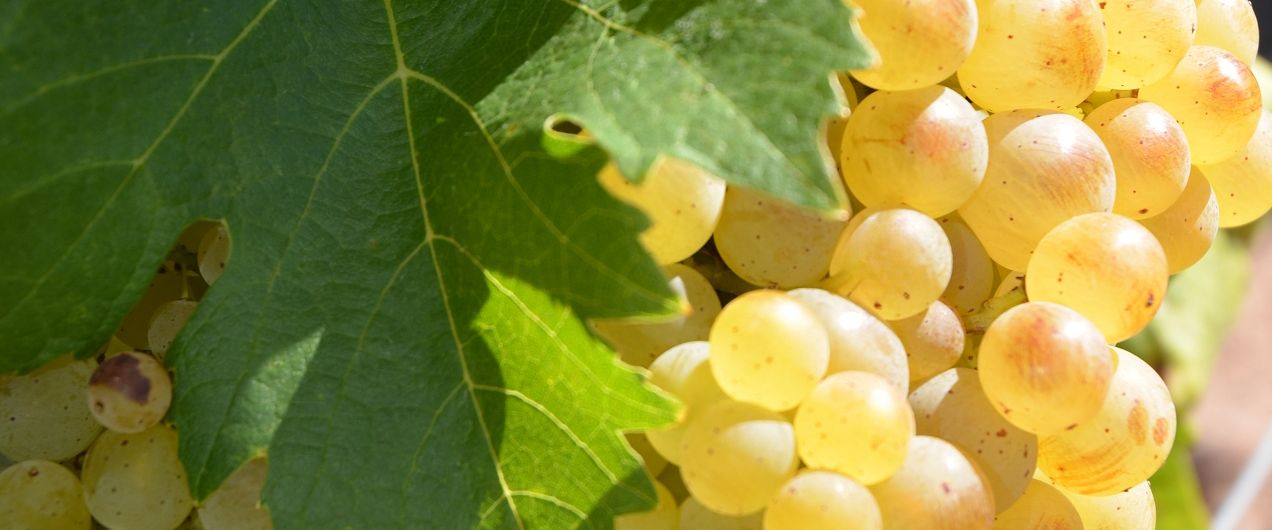 Additional varietals
Clairette
Distinguishing features
This varietal is typically southern and has a very long history in Provence. It produces little fruit, but its oblong berries are sturdy and hardy.
Character
Clairette offers aromatic, bouqueted wines with notes of white fruits, fennel and lime blossom.
Grenache Blanc
Distinguishing features
Originally from Spain, Grenache Blanc is a white mutation of Grenache Noir. Its bunches are large, and its grapes are sweet and juicy. Grenache Blanc is resistant to drought. It appreciates dry soil of gravel or pebbles.
Character
It produces full-bodied, ample unctuous white wines with low acidity but a long finish. The nose delivers fragrances of peach, melon, white flowers and notes of anise.
Sauvignon
Distinguishing features
Sauvignon allows the elaboration of very elegant, very fine, balanced and typical dry white wines.
Character
This variety delivers notes of citrus, boxwood and passion fruit.
Ugni Blanc
Distinguishing features
This Tuscan varietal produces round, juicy grapes in large, elongated bunches. Ugni Blanc is sensitive to frost but is also sturdy and very high-yield.
Character
Ugni Blanc produces a fruity, light-bodied wine of great delicacy. When assembled with other grapes, it provides a touch of freshness to wine.
Bourboulenc
Distinguishing features
This late-harvest varietal is very rustic and robust. It is originally from Provence, although it has made itself discreet in the wine region. Its thick, pinkish-white colour shifts to a russet orange at maturity.
Character
Bourboulenc is chiefly used in assemblages with other white varietals. It adds a touch of finesse and roundness to wines, with floral and citrus notes.
Sémillon
Distinguishing features
Sémillon is a sturdy, high-yield varietal but that is susceptible to rot.
Character
When used in small proportions, it adds aromatic power, viscosity and roundness to wines. It delivers hints of hazelnut, honey, apricot and white flowers.
Tasting notes - 2020 vintage
Coteaux d'Aix-en-Provence Rosés
Shimmering, vibrant, light colours of salmon-pink, peach and lychee with clean pink reflections. Their nose offers up floral and tangy red berry fruit notes followed by intense aromas of citrus and yellow or white-fleshed fruits, occasionally lifted by some sweet spice and seasoning accents. Their palate is ample with a great acid backbone – the complex, fruity rosé wines revolve around an impression of volume and an acidic frame that makes them thirst-quenching and very palatable.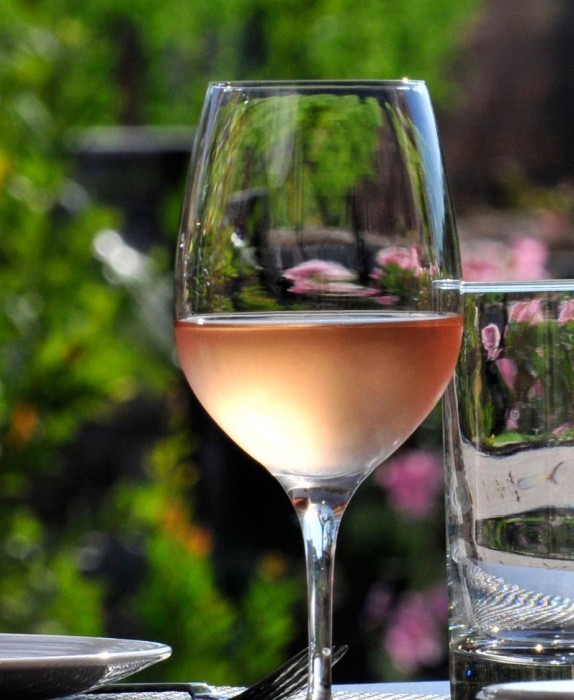 Coteaux d'Aix-en-Provence Reds
The red wines can show robust styles, conducive to ageing, but there is also a noteworthy trend towards easy-drinking, clearly fruity, un-oaked wines, some of which are produced through pre-fermentation cold soaking and short vatting periods.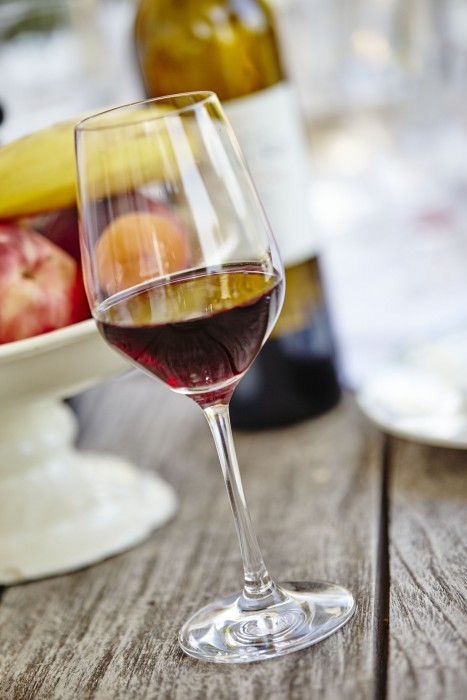 Coteaux d'Aix-en-Provence Whites
Just like the rosés, the white wines are often fresh and aromatic with very nuanced colours.