Area
20 200
Hectares
including 28% organic or HVE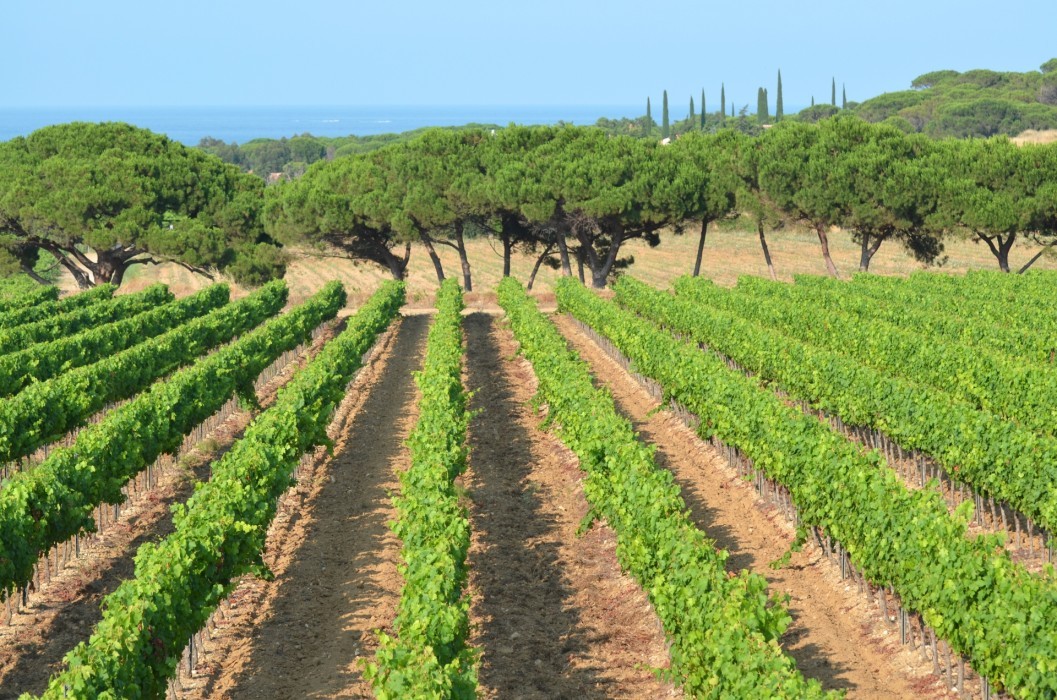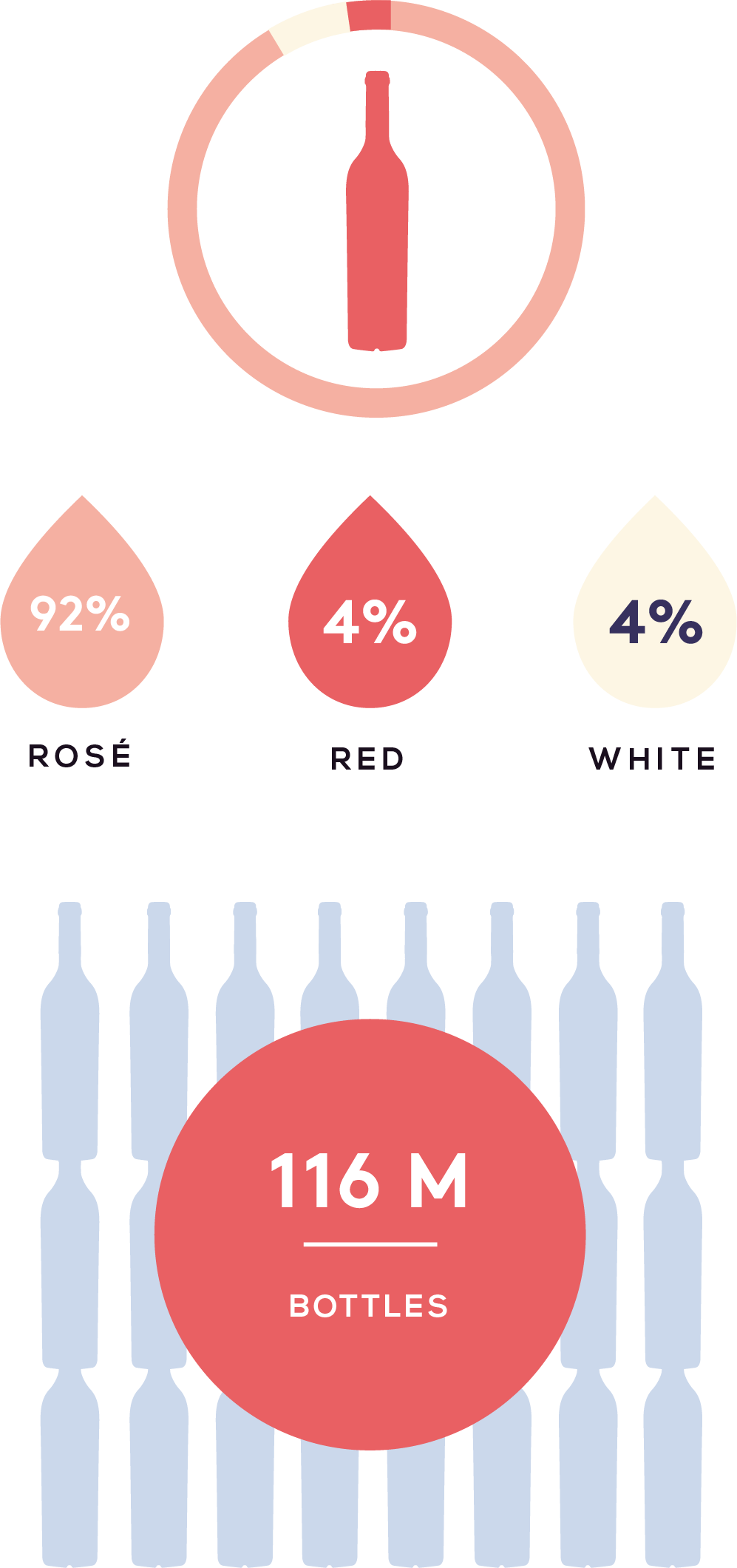 WINE SECTOR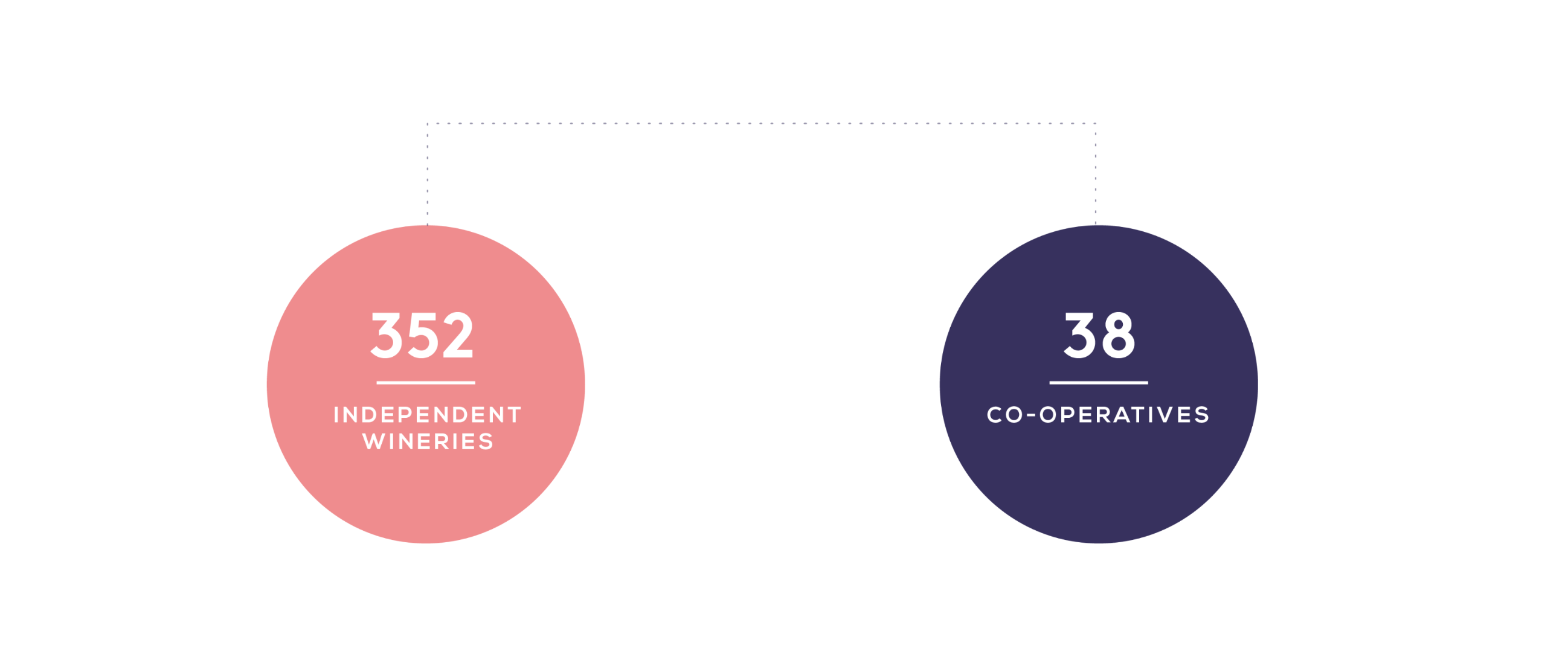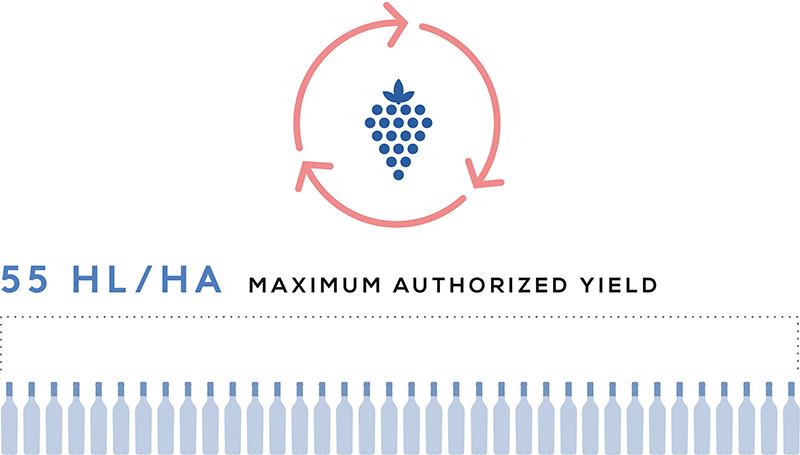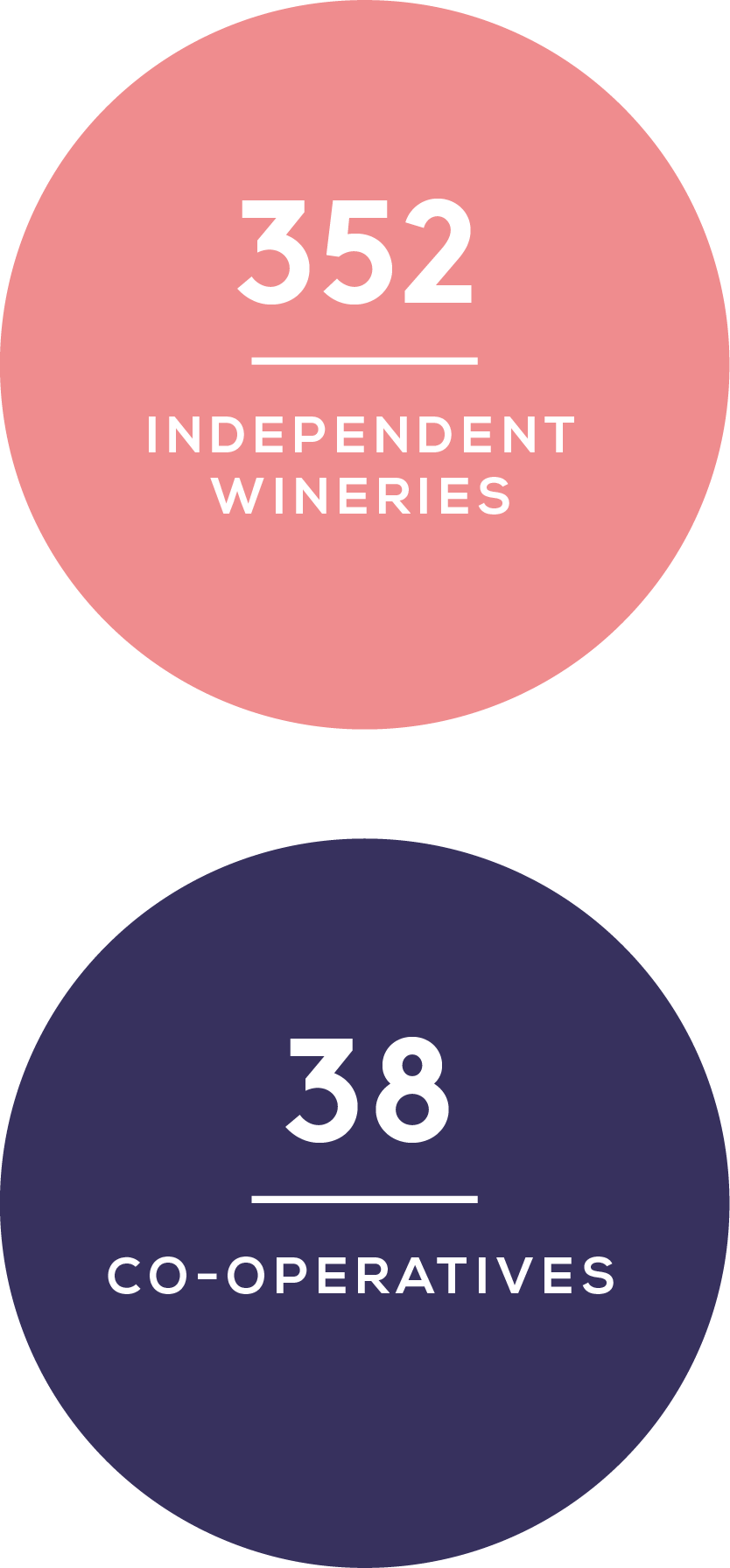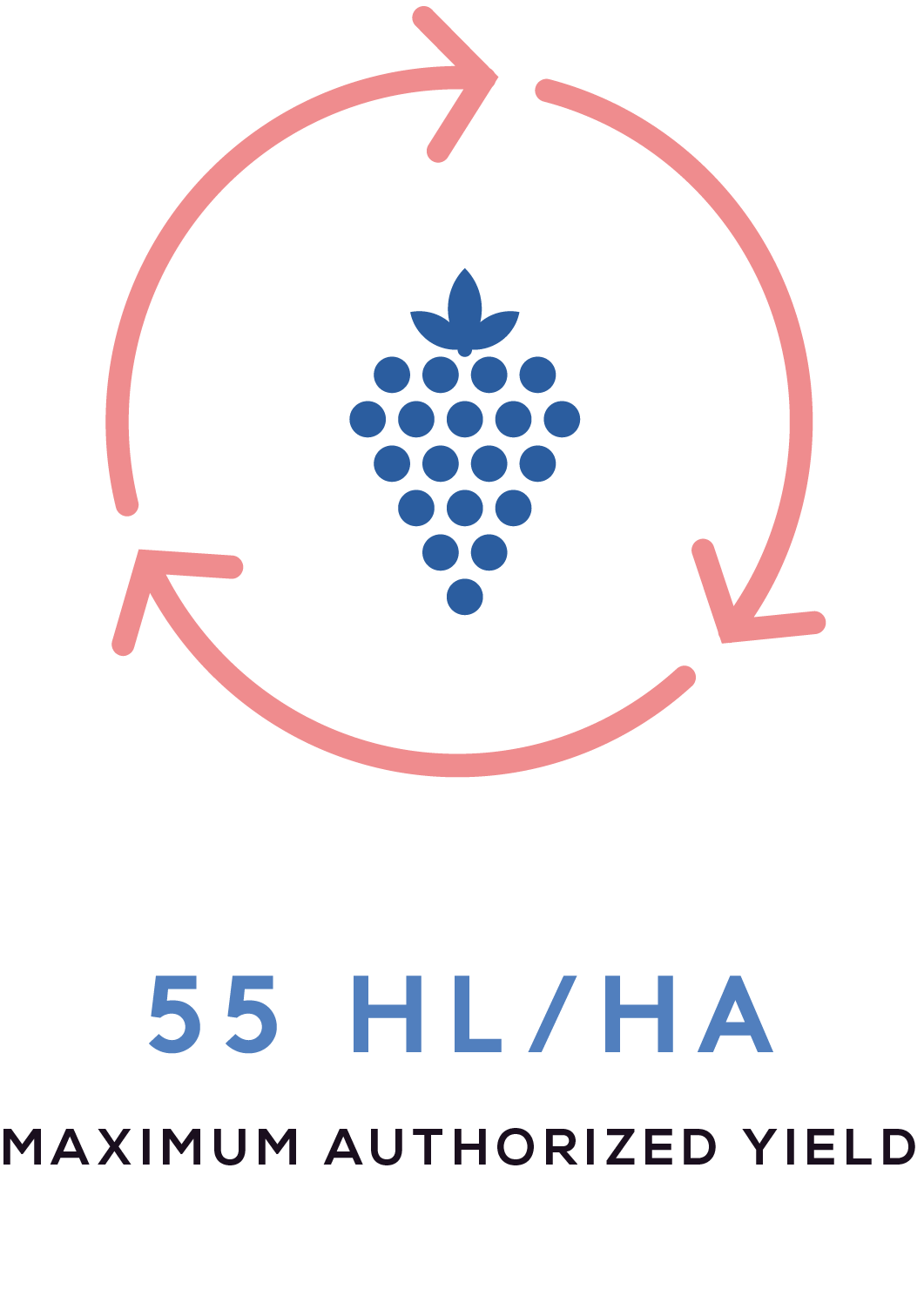 Côtes de Provence AOC recognized in
The Côtes de Provence appellation spans more than 20,000 hectares (nearly 50,000 acres) and three departments: the Var, the Bouches-du-Rhône and one village in the Alpes-Maritimes, for a total of 84 communes.
An underground landscape
The terroir of the Côtes de Provence appellation is as beautiful for its vines as it is at their roots. The sub-soil represents complex geology that is particularly conducive to wine-making. Two large geological areas coexist in Côtes de Provence: one, to the north and West, is calcareous and the other is crystalline, to the south and east.
The entire northern and Western zones of Côtes de Provence are made up of alternating hills and limestone ridges sculpted by erosion. Further east, facing the sea, sit the crystalline Maures and Tanneron Mountain Ranges. This crystal series is formed in part of eruptive rocks.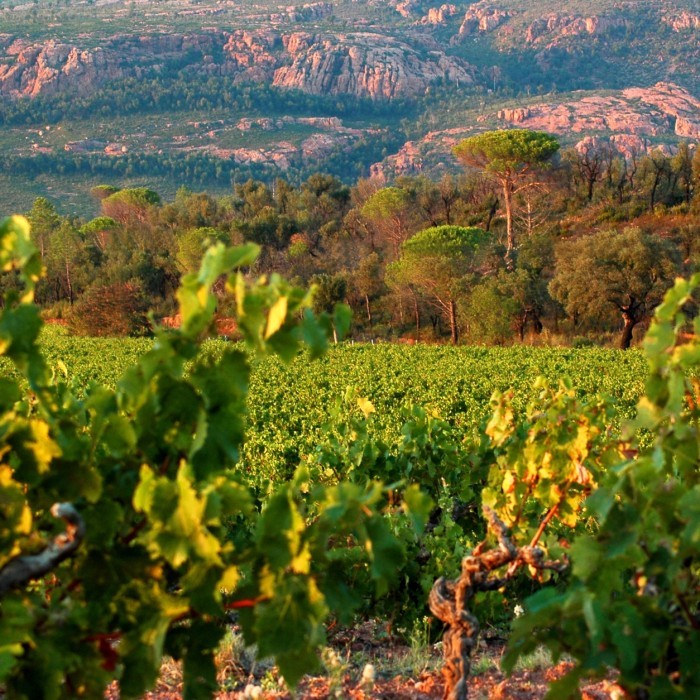 A patchwork of terroirs
Because of the terroir's size and variety, there is not one but several types of Côtes de Provence. Each has its own geological and climatic personality. Eight production areas make up the appellation: Bordure Maritime, Notre-Dame des Anges, Haut Pays, Bassin du Beausset, Sainte-Victoire, Fréjus, La Londe and Pierrefeu.
Four terroir designations are currently recognized there, each of which produces wines with a pronounced typicity: Côtes de Provence Sainte-Victoire, Côtes de Provence Fréjus, Côtes de Provence La Londe and Côtes de Provence Pierrefeu.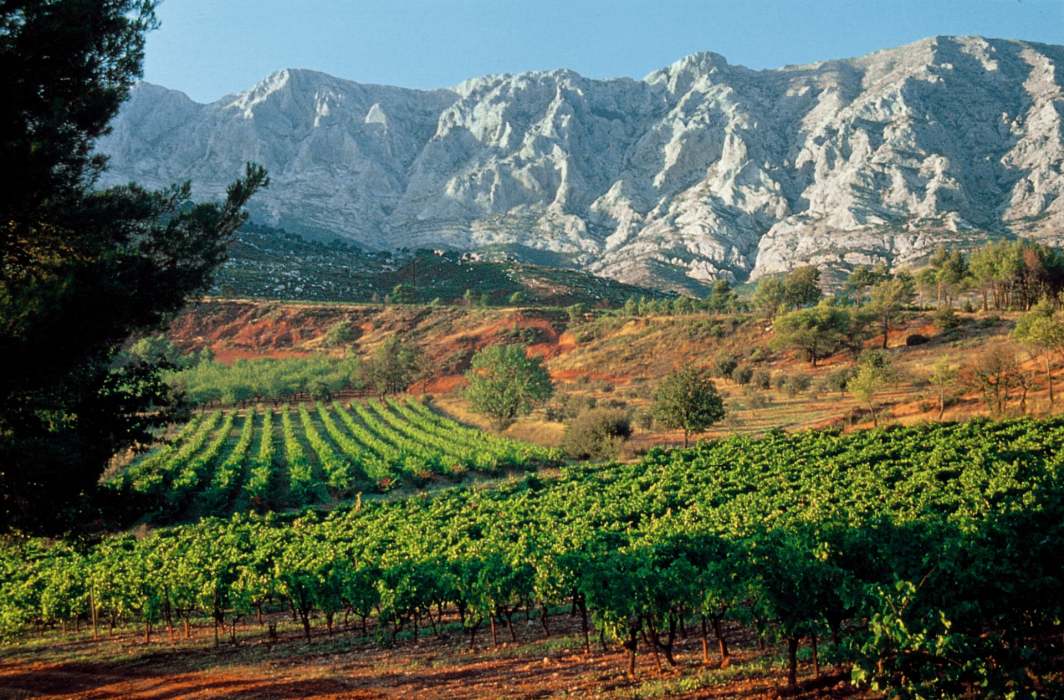 Red and rosé wines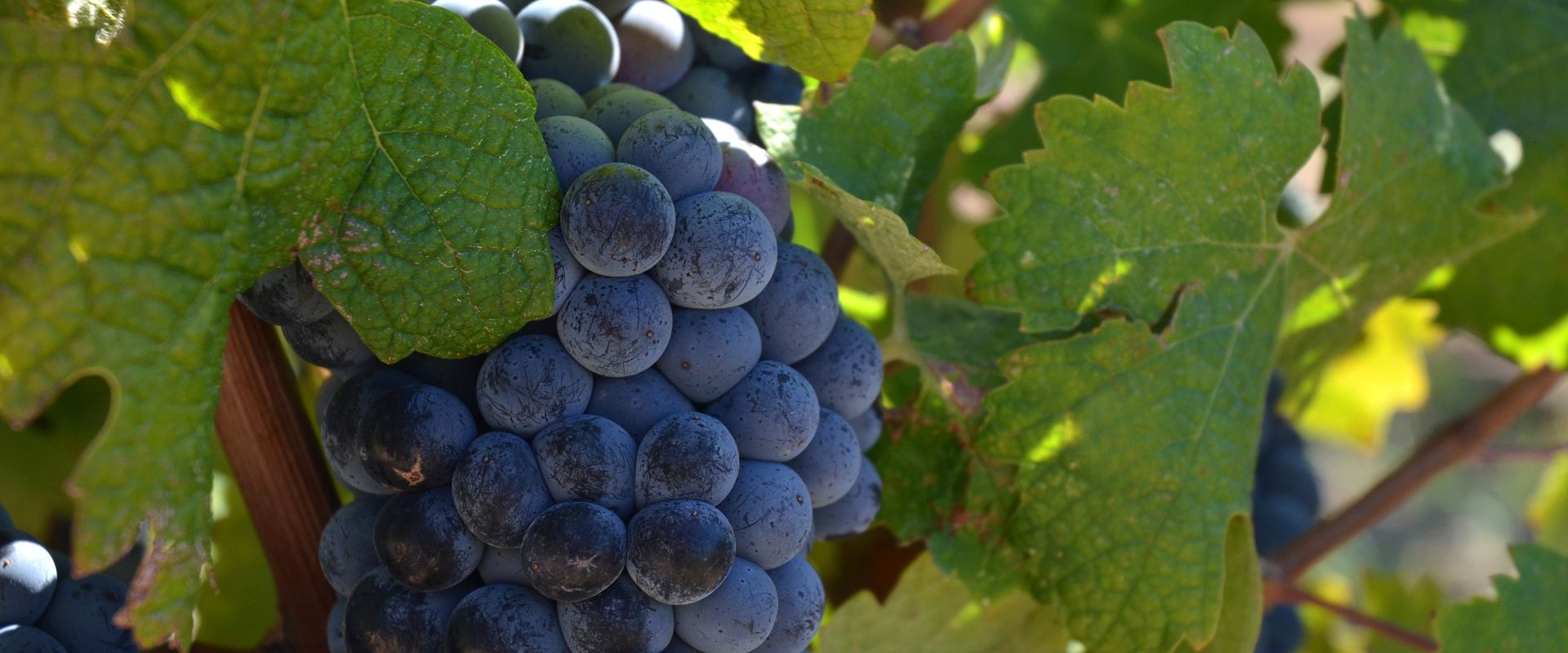 Grape varieties
Red and rosé wines
Main varietals
Cinsault
Distinguishing features
Flavourful and attractive, this Provençal varietal has long been used as a table grape. It is widely used to make rosé in Provence.
Character
It adds a fresh, delicate, fruity touch to wines, nuancing the power of other varietals.
Grenache
Distinguishing features
This varietal comes from Spain originally. It is very high-yield and resistant to violent winds and drought.
Character
Grenache brings fatness, a full body and power to wines. It gives young wines elegant hints of berries, and spicier, meaty notes to more evolved wines.
Mourvèdre
Distinguishing feature
Its small berries prefer warm, calcareous terroirs. This varietal ripens slowly: it is happiest when facing the sea, where it can ripen properly. It has been planted in Provence for a very long time.
Character
Mourvèdre produces robust wines with delicate, assertive tannins. While young, wines made with this varietal offer touches of violet and blackberry. Its smooth suppleness, accompanied by characteristic notes of spices, pepper and cinnamon, are only revealed after several years of cellar ageing. Mourvèdre is often used in blends with Grenache and Syrah.
Syrah
###Signes distinctifs
La Syrah est un raisin constitué de petites baies noires aux reflets bleutés, avec une peau fine mais assez résistante.
###Caractère
La Syrah donne des vins solides et colorés, rudes les premières années car riches en tanins, mais particulièrement aptes à un vieillissement prolongé. Avec les années, son évolution apporte au vin des notes caractéristiques de vanille, de havane et de fruits rouges confits.
Tibouren
Distinguishing features
An authentic Provençal grape. In fact, the only place in France where it can be found is in the Var department.
Character
Tibouren produces delicate, elegant wines. It is perfect for rosés, in which it offers finesse on the palate and a rich bouquet. It is the preferred grape for blends made with other Provençal varietals.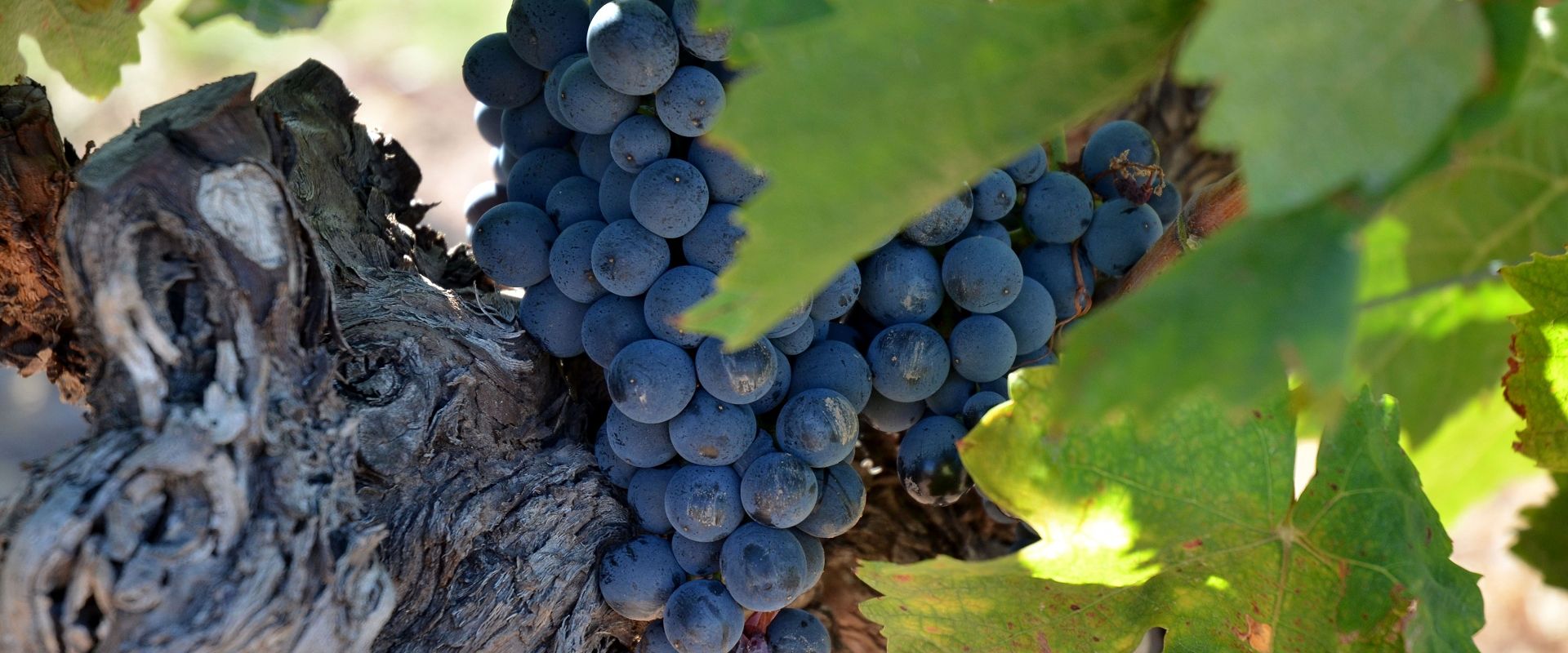 Additional varietals
Cabernet-Sauvignon
Distinguishing features
Fairly uncommon in Provence, this famous Bordeaux varietal grows small berries with hard skins and crunchy flesh.
Character
It brings tannic robustness to wines that is both powerful and gentle, and which helps with ageing: its characteristic nose of green pepper, blackcurrant and tobacco distinguishes it from other varietals. When blended with Syrah, Cabernet Sauvignon can produce wines with good aging capacity.
Carignan
Distinguishing features
Great in poor soil and well-established in the South of France, this varietal that was once very widespread in Provence has now become rarer.
Character
It needs to be cultivated on low-yield hillsides to fully express itself. It then produces robust, generous deep-coloured wines that provide an excellent foundation for a blending. When not blended, it delivers aromas of cherry, raspberry and prune, and takes several years to acquire a patina.
Caladoc
Distinguishing features
Caladoc is a cross between Grenache Noir and Malbec (or Côt). The bunches and berries are of medium size. This variety adapts easily to drought and is not very sensitive to cryptogamic diseases.
Character
It is the ideal variety for the production of rosé wines, fruity and balanced, with aromas of raspberry and spicy notes.
Rousseli
Distinguishing features
Rousseli, formerly known as "Rosé du Var", produces large, juicy, pale pink berries. It is a late grape variety, with a low alcohol content, and behaves well in the face of drought.
Character
Charming, crisp, fruity, Rousseli, when blended with other grape varieties such as Grenache for example, gives good results for the elaboration of rosé wines and brings acidity.
White wines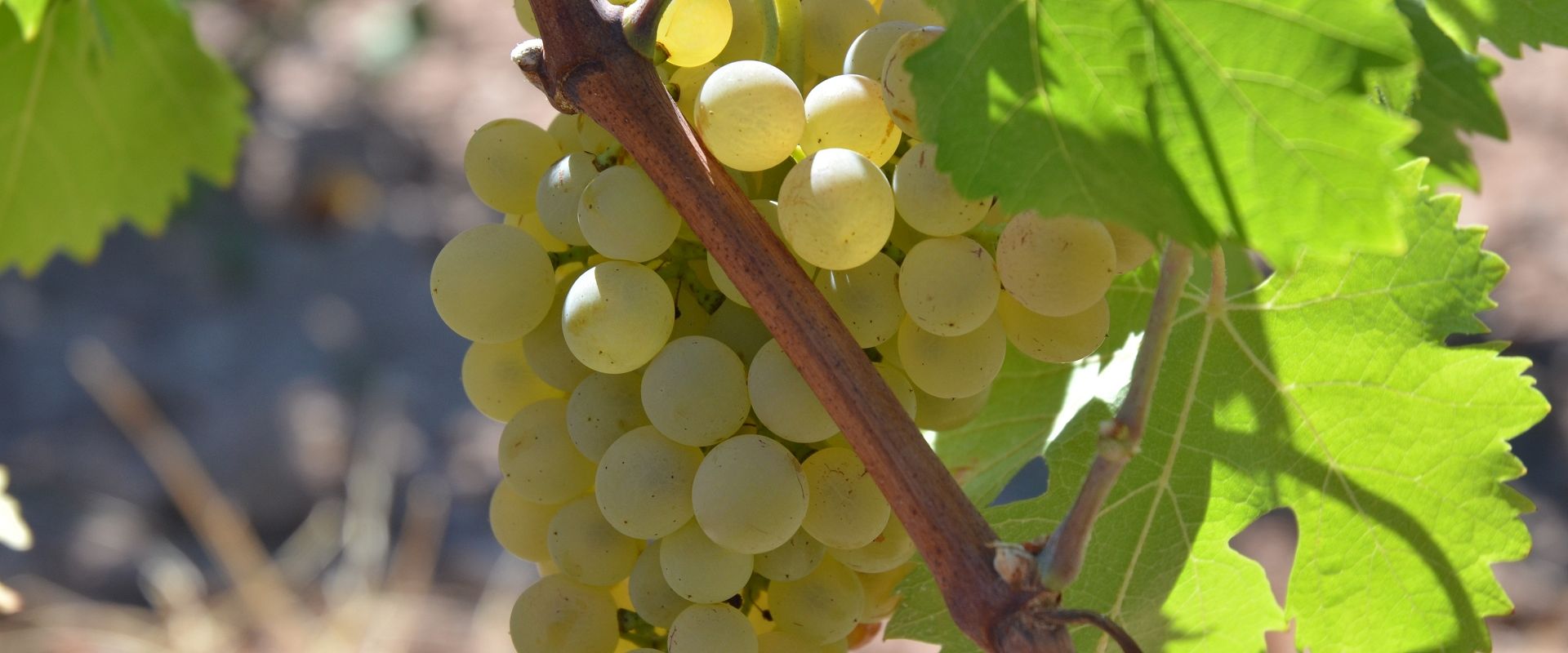 Grape varieties
White wines
Clairette
Distinguishing features
This varietal is typically southern and has a very long history in Provence. It produces little fruit, but its oblong berries are sturdy and hardy.
Character
Clairette offers aromatic, bouqueted wines with notes of white fruits, fennel and lime blossom.
Rolle (Vermentino in Italy)
Distinguishing features
This varietal has always been cultivated in Provence, where it is very widespread. It ripens late and needs a warm climate. It is robust with excellent organoleptic quality.
Character
Rolle makes wines with bouquets of citrus, pear, almond and fennel. It also adds fatness, balance and a lot of finesse.
Sémillon
Distinguishing features
Sémillon is a sturdy, high-yield varietal but that is susceptible to rot.
Character
When used in small proportions, it adds aromatic power, viscosity and roundness to wines. It delivers hints of hazelnut, honey, apricot and white flowers.
Ugni Blanc
Distinguishing features
This Tuscan varietal produces round, juicy grapes in large, elongated bunches. Ugni Blanc is sensitive to frost but is also sturdy and very high-yield.
Character
Ugni Blanc produces a fruity, light-bodied wine of great delicacy. When assembled with other grapes, it provides a touch of freshness to wine.
Tasting notes - 2020 vintage
Côtes de Provence Rosés
The rosé wines display light to very light, brilliant, clear hues. Their nose offers aromas of fresh flowers (rose), yellow fruits (melon, peach) and red fruits (strawberry, raspberry, cherry), coupled with touches of citrus zest, tropical fruits and marshmallow. Their palate exudes a supple, rounded feel, counterbalanced by a crisp feel to varying degrees depending on the vineyard site. The wines show balanced generosity and light tangy freshness lifting a persistent finish often suffused with abundant fruitiness.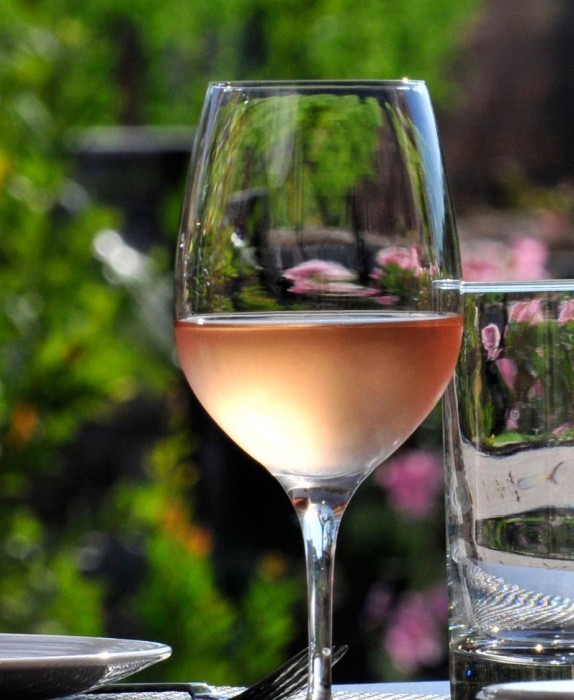 Côtes de Provence Reds
The year's red wines are just coming to the end of the winemaking phase and display stellar ageing potential with good tannin density for the longer vatting periods and lovely fresh fruit profiles for the more easy-drinking wines.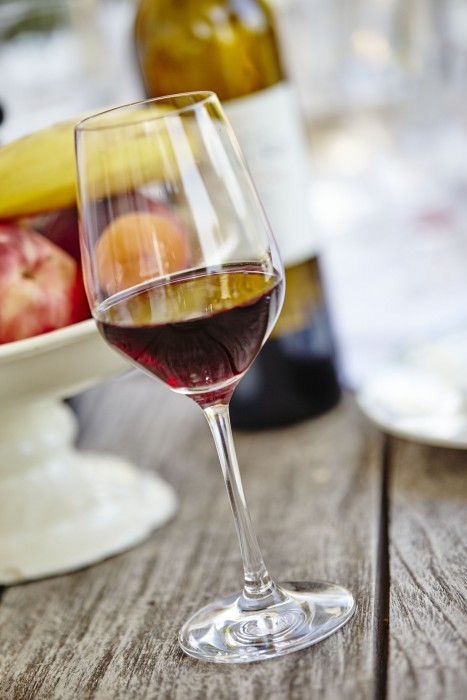 Côtes de Provence Whites
The white wines are very focused and very clean. The Rolle-based wines offer up a wonderful zippy freshness.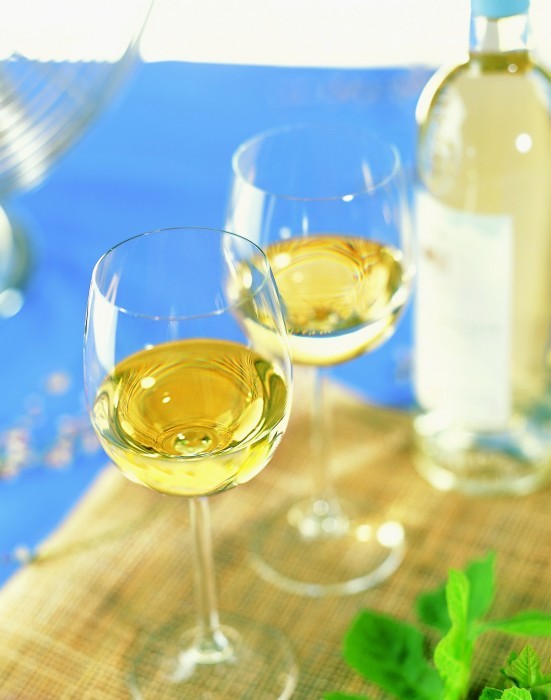 Maison des vins Côtes de Provence
Located in the heart of the appellation, the Maison des Vins offers visitors the opportunity to discover the terroir and wines of AOC Côtes de Provence with:
a collection of 800 wines available for purchase at producer prices,
oenology classes,
free tastings of 16 wines, a selection that changes from week to week,
Maison des Vins Côtes de Provence :
RN 7 – 83460
Les Arcs-sur-Argens – France
Tel: +33 (0)4 94 99 50 20
E-mail : contact@maison-des-vins.fr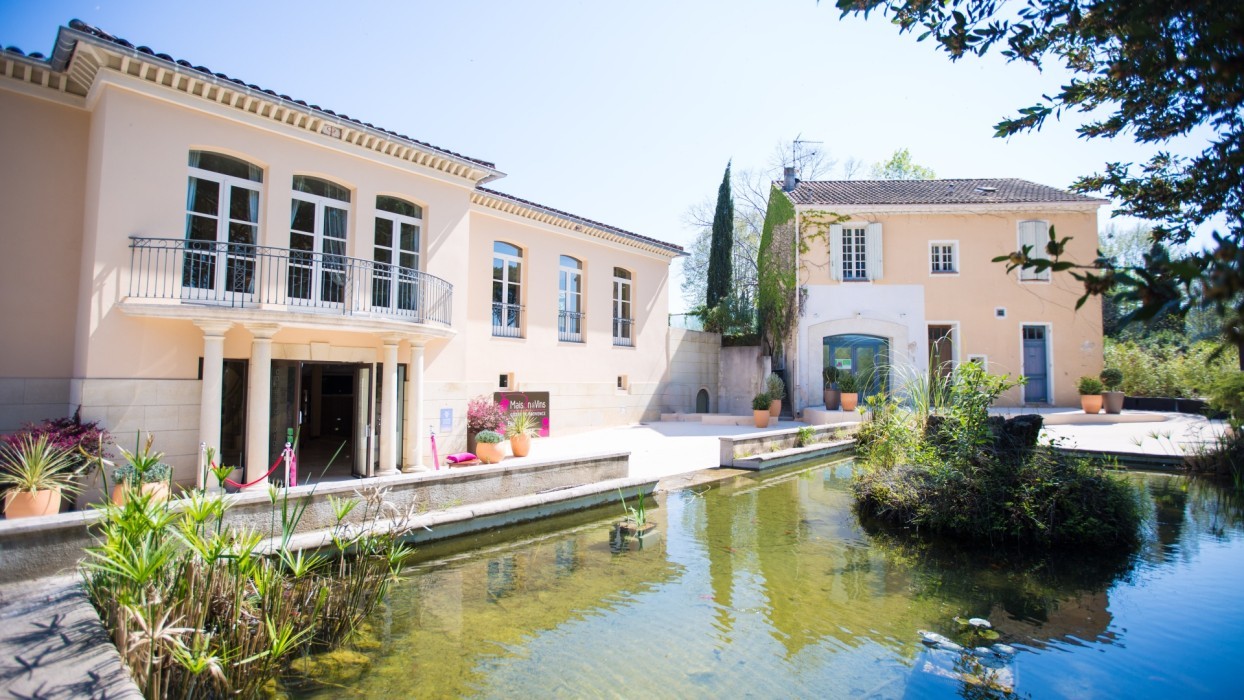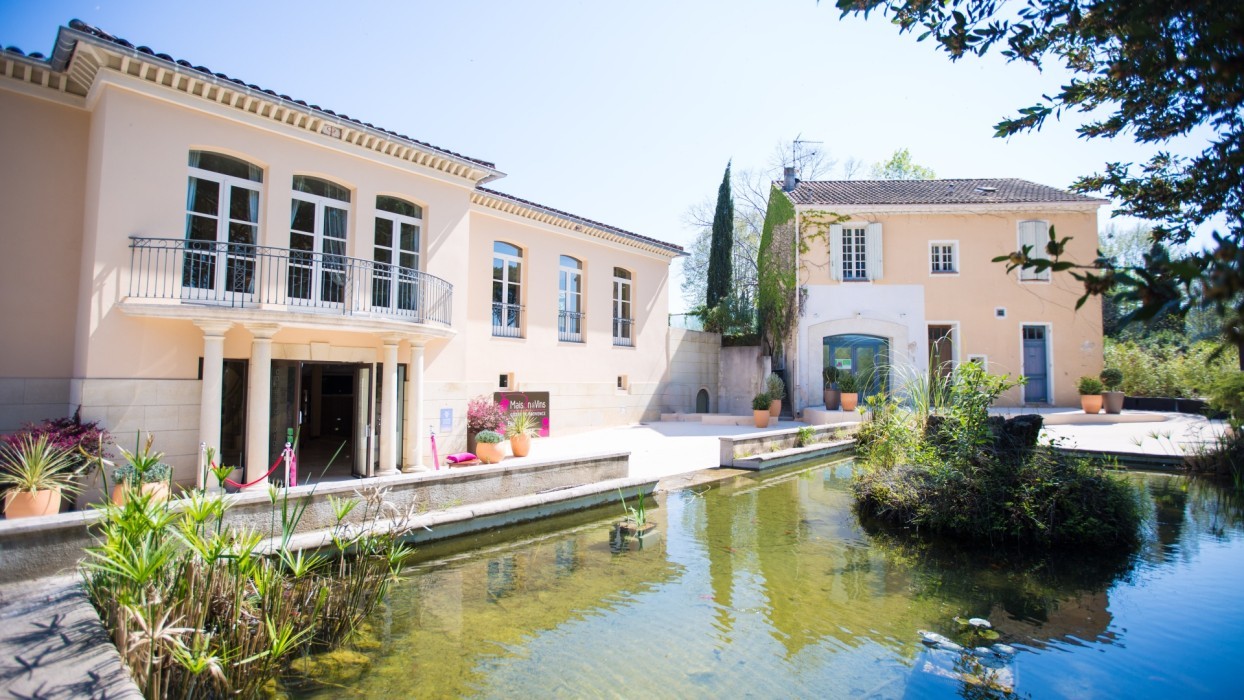 Located in the heart of the appellation, the Maison des Vins offers visitors the opportunity to discover the terroir and wines of AOC Côtes de Provence with:
a collection of 800 wines available for purchase at producer prices,
oenology classes,
free tastings of 16 wines, a selection that changes from week to week,
Maison des Vins Côtes de Provence :
RN 7 – 83460
Les Arcs-sur-Argens – France
Tel: +33 (0)4 94 99 50 20
E-mail : contact@maison-des-vins.fr