Back to the list
Dish
Cannelloni Niçoise paired with Clos Saint - Joseph, 2019
Chef Eric Starkman from Nice Matin in New York
Côtes de Provence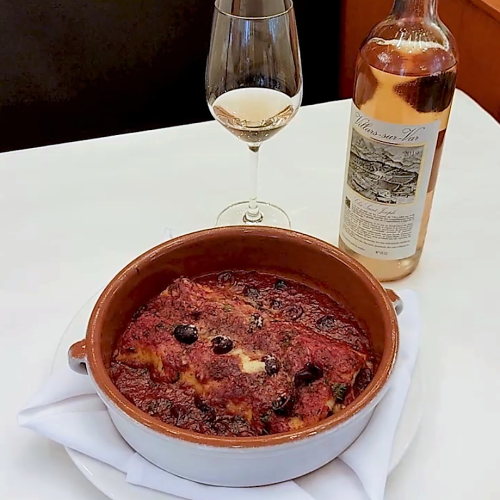 Ingredients
Pasta Dough
250 grams AP flour
230 grams egg yolks
20 grams extra virgin olive oil
Provençal Tomato Sauce
4 cups plain tomato sauce
50 grams red wine
20 grams garlic sliced thinly
10 grams fresh thyme chopped finely
20 grams black Niçoise olives
Niçoise Short Rib Pasta Filling
1200 grams short rib braised, cooled and large- diced
5 eggs
200 grams panko bread crumbs
100 grams Parmesan cheese
30 grams salt
25 grams thyme, finely minced
50 grams garlic, finely minced
20 grams Calabrian chilis, chopped Fine
Assemblage
8-10 Slices Sharp Provolone Cheese
Niçoise Short Rib Pasta Filling
Provençal Tomato Sauce
Pasta Dough Recipe
How to serve
Pasta Dough
Combine all ingredients in KitchenAid or Hobart mixer with the dough hook attachment. Turn the KitchenAid or Hobart on low and mix for 30 minutes. Remove dough from the mixer and kneed my hand for an additional 5 minutes . Wrap label and refrigerate for at least 1 hour before use. *this recipe can easily be scaled up
Provençal Tomato Sauce
Combine all ingredients in a medium sized pot. Bring to a boil. Reduces to a simmer. Allow to simmer for 10-15 minutes making sure all of the alcohol in the wine has been cooked off.
Niçoise Short Rib Pasta Filling
Set up Kitchen Aid with paddle attachment. Combine all ingredients in the mixing bowl. Paddled on low until fully combined Transfer to piping bags and refrigerate.
Preheat oven to 350 degrees.
Using a pasta machine roll out your pasta dough thinly until almost see through. Line your pasta sheet length wise with your slices of provolone cheese. Slowly pipe the short rib filling in a straight-line length wise about the thickness of a quarter in the center of your cheese. Roll your pasta, filling, and cheese up like a tight cigar. Slice into 8-inch-long tubes forming your cannellonis. In an oven proof baking dish large enough to fit the lineup your cannellonis and top them with the Provençal tomato sauce. Bake at 350 until the pasta is fully cooked and slightly crispy on top.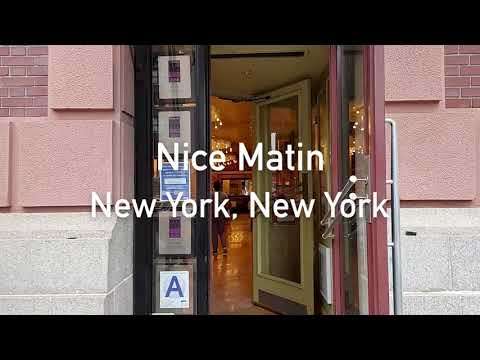 Wines of Provence x Chef's Pairings - Chef Eric Starkman from Nice-Matin