Back to the list
Dish
Pork chop, walnut and salad burnet crisp, root vegetables and cocoa juice
Recipe by the Chef Alexandre Lechêne of the Villa Salone restaurant *
in Salon-de-Provence
Coteaux d'Aix-en-Provence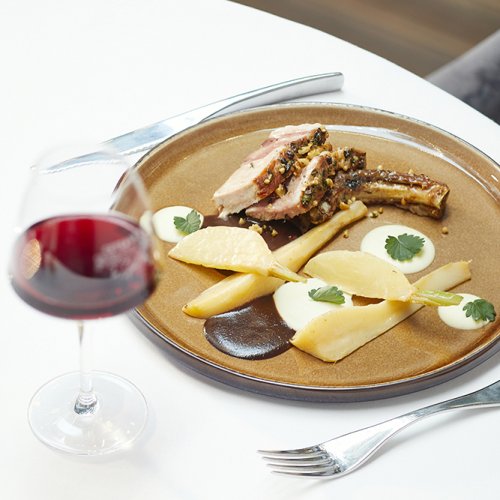 Ingredients
1 kg pork chop
200 ml pork jus
20 g bitter cocoa
For the walnut crisp
100 g roasted buckwheat
100 g crushed walnuts
250 g butter
50 g cocoa nibs
A small bunch of salad burnet
Salt and pepper
Garnish
3 swedes
3 turnips
3 parsnips
Direction
Walnut crisp
Mix all the ingredients in a stainless steel bowl. Place the mixture between two sheets of baking paper and roll out with a rolling pin to a thickness of 0.5 cm. Set aside in the fridge.
Garnish
Wash, peel and chop the vegetables. In a saucepan, fry them in butter without browning. Add stock to cover the vegetables, put on the lid and poach.
Cooking
Mix the pork jus with the bitter cocoa and reduce on the stove for a few minutes. Season the meat and sear it in a pan with olive oil. Continue cooking in an oven at 180°C for 30 to 40 minutes. When cooked, cut the walnut crisp, place it on the meat and brown it under the grill.
How to serve
To serve, slice the meat and place it on a plate with the vegetables and the cocoa juice.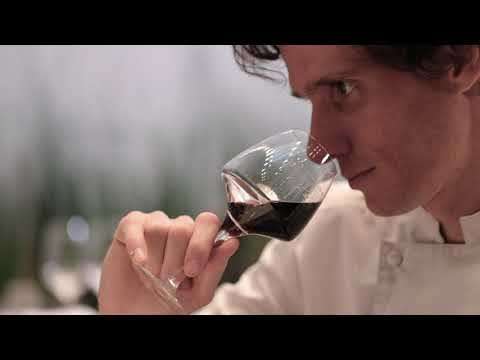 Pairing Pork chop, root vegetables and AOC Coteaux d'Aix-en-Provence wines