Recipe ideas


Back to the list
Dessert
Sugarcane Pots De Crème Created by Chef Carl Schaubhut, DTB, New Orleans, LA
Recipe from Chef Carl Schaubhut, DTB, New Orleans, LA
Coteaux d'Aix-en-Provence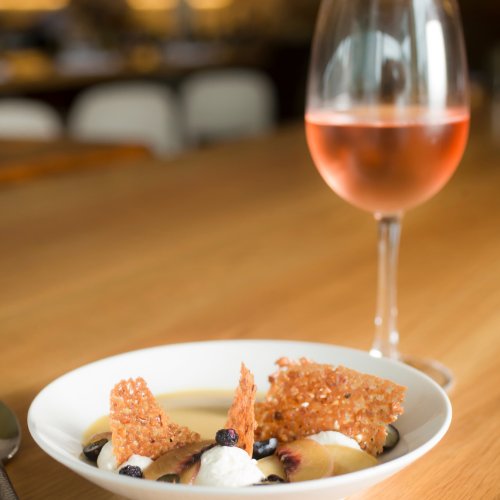 Ingredients
1 quart heavy cream
¼ cup brown sugar
1 pinch salt
1¼ cups egg yolk
¼ Tbsp. vanilla extract
½ cup Steen's cane syrup
1 Tbsp. powdered gelatin
Direction
Place ½ cup of cold heavy cream in a small stainless bowl; use the cold cream to bloom the gelatin. Place the rest of the cream into a large pot with the brown sugar and salt. Place the egg yolks into a medium-sized stainless-steel bowl.
Bring the cream and sugar mixture to 100 degrees Fahrenheit, while tempering the yolks with a whisk.
Place the mixture into back into the pot and cook on the stove top on low-medium heat.
Add the bloomed gelatin to the cream mixture, and whisk to thoroughly combine.
Stir the mixture frequently with a rubber spatula and cook custard to 180 degrees Fahrenheit.
Once the custard is cooked, strain with chinois into a bowl that is set over an ice bath and stir to cool. Once the mixture has cooled down to room temperature, incorporate the Steen's and vanilla extract.
Stir to combine evenly.
How to serve
To portion custard, fill a 4 oz.
Mason jar ¼ inch from the top.
Allow to set in the refrigerator.
Yields 10 portions.