Recipe ideas


Back to the list
Starter
Grilled Spanish Sardines With Walnut, Parsley, and Shallot Relish Created byExecutive Chef Bobby Palmquist, The Walrus and the Carpenter, Seattle, WA
Recipe from Executive Chef Bobby Palmquist, The Walrus and the Carpenter, Seattle, WA
Coteaux Varois en Provence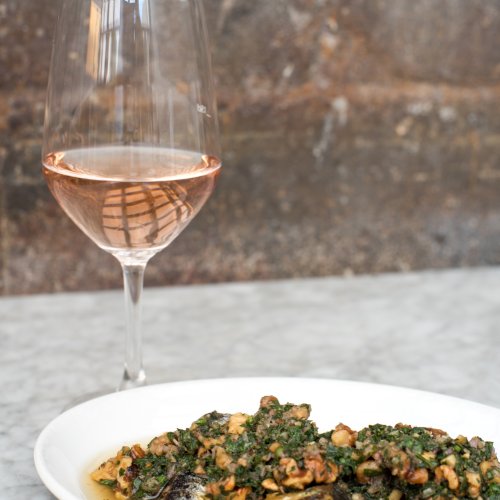 Ingredients
1 can Matiz Spanish sardines (contains 3–4 fish, represents one serving)
Relish:
¼ cup toasted walnuts, crushed
1 small shallot, minced
¼ cup parsley, chopped
1 Tbsp. red wine vinegar
½ Tbsp. Dijon mustard
¼ to ½ cup walnut oil
Salt
Direction
For the relish, mix all of the ingredients except the sardines.
Taste for seasoning. On a grill or grill pan, cook the sardines until marked on both sides and hot throughout.
How to serve
Place 3–4 sardines on a plate, then spoon the relish over the top.