The 5 rules of a successful rosé aperitif
Provence, the leading rosé wine producing region in France. More than a speciality, it's a way of life. And all the better, because we are going to tell you everything you need to know to make your rosé aperitif sublime.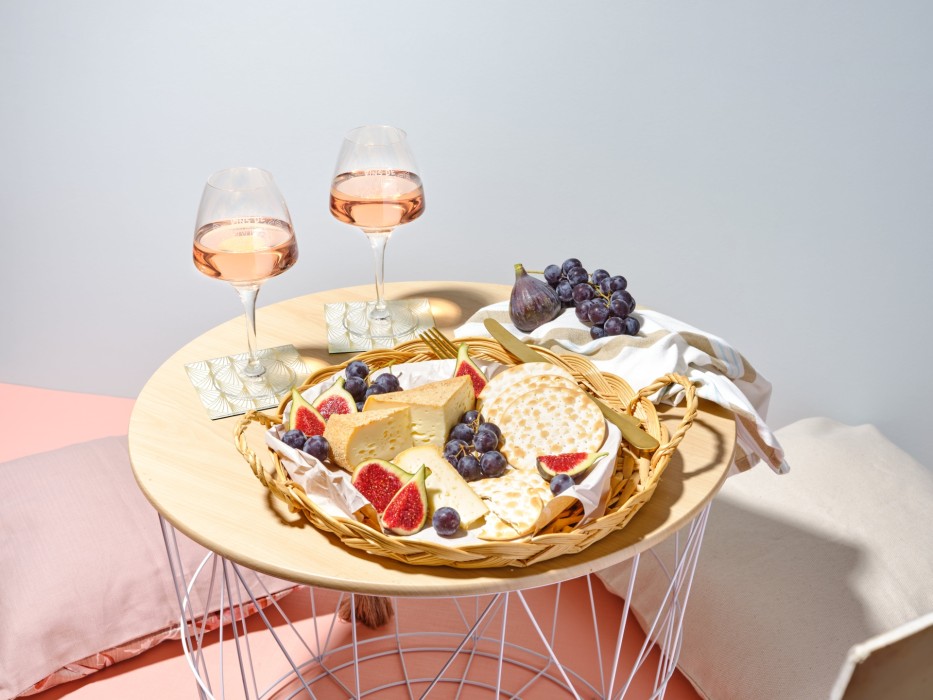 The secret to choosing your Provence rosé wine
Don't be fooled by appearances, you don't choose a Provence rosé by its colour, which ranges from pale pink to orange.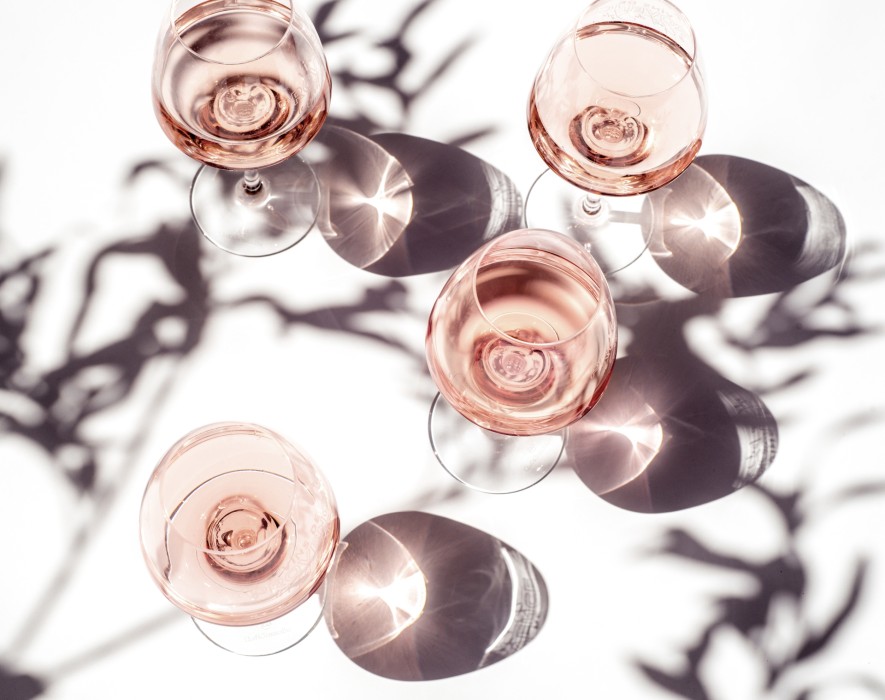 A question of temperature
Provence rosé wines should be served chilled, between 8° and 10° C, but never with ice cubes. Allow 2 to 3 hours to cool your bottle in the fridge. At the table, place it in a terracotta wine brick or in an ice bucket filled with ice and fresh water. The all-important tip? Chill the glasses in the fridge until the last moment.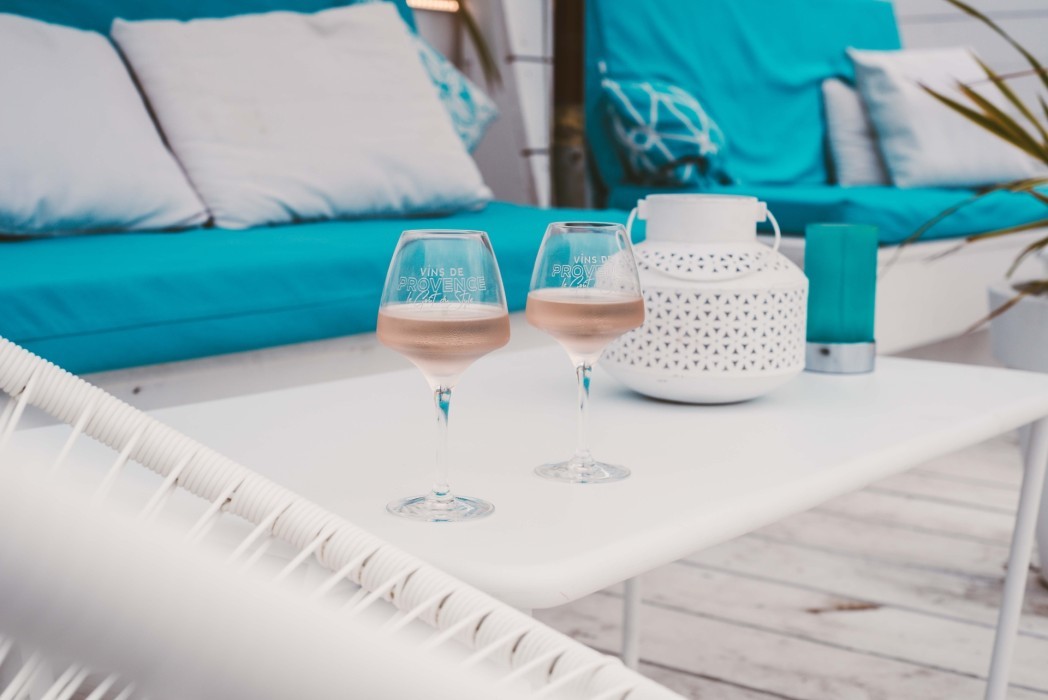 A glass to match
It is out of the question to a Provence rosé wine into a water glass, let alone a plastic cup. For an optimal tasting, take a large stemmed glass (30-45 cl)—preferably tapered at the top—and fill it to 1/3 of its capacity. This preserves the temperature and the aromas.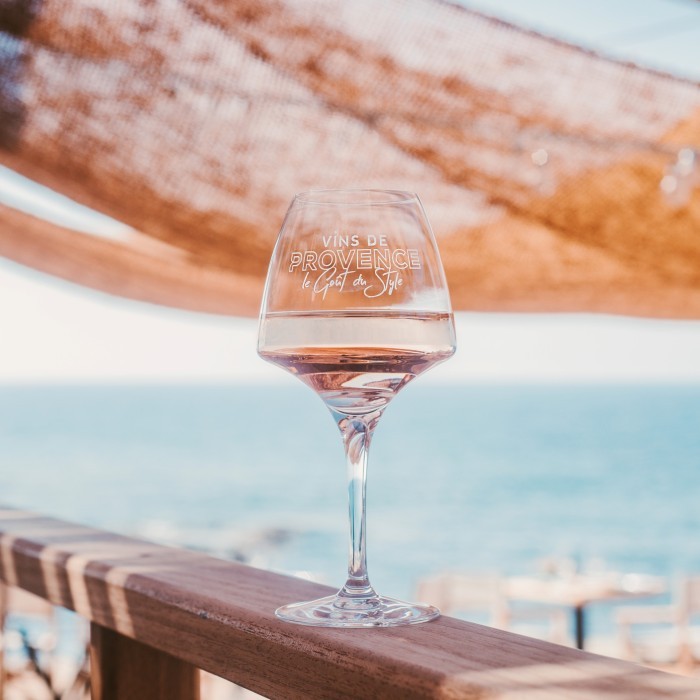 The golden moment
The best time to enjoy a Provence rosé? It's up to you. As an aperitif, during a meal, on the terrace, Provence rosé is an ideal accompaniment to all your tasting moments. In the summer, of course, but also well beyond.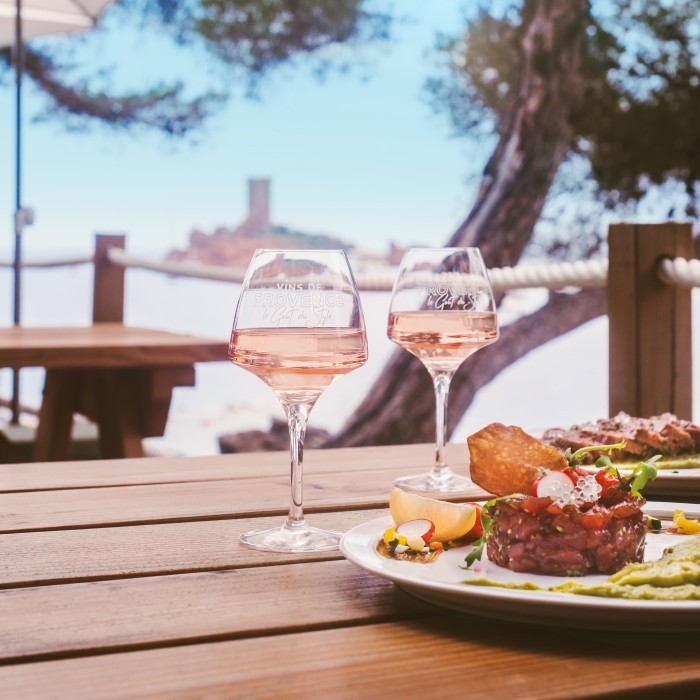 Matches made in heaven
With its infinite variations in taste, colour, and style, Provence rosé lends itself to all desires. As an aperitif, it is associated with Mediterranean flavours: Provençal pizza, tapenade, anchovy paste, and focaccia. At the table, it pairs as well with a fillet of sea bream as with as grilled beef, or even cherry tart for dessert.