Recipe ideas


Back to the list
Dish
Sabrina Ghayour's Yogurt & Spice Roasted Salmon Served with avocado and pomegranate
Vins de Provence's UK wine expert David Kermode says, "Vins de Provence rosé makes the perfect partner for Persian cuisine, with revitalising red berry and zingy pink citrus dancing elegantly around those delicate spices, while the fresh mineral core adds real depth and finesse."
---
Rosé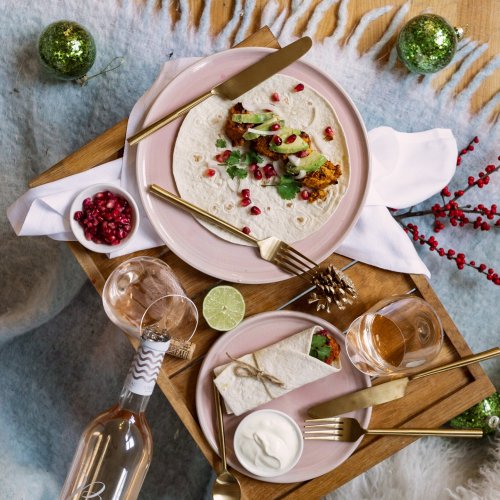 Ingredients
500g skinless salmon fillet, cut into 4cm cubes
For the marinade 4 tablespoons Greek yogurt 1 tablespoon garlic granules 1 heaped tablespoon rose harissa 1 teaspoon ground turmeric 1 teaspoon paprika Finely grated zest of 1 unwaxed lime and a good squeeze of the juice 1 teaspoon olive oil A generous amount of sea salt flakes and freshly ground black pepper
To serve Tortilla wraps Avocado Slices Finely sliced onion Pomegranate seeds Coriander leaves Greek yogurt
Direction
1 Preheat your oven to its highest setting (with fan if it has one). Line a baking tray with baking paper.
2 Mix all the marinade ingredients together in a mixing bowl. Add the salmon and turn until well coated in the marinade.
3 Spread the salmon out on the prepared baking tray and roast for 10 minutes until cooked through.
4 Remove from the oven and serve immediately with tortilla wraps, the sliced avocado and onion, coriander Leaves, a scatter of pomegranate seeds and Greek yogurt.