The importance of materials
The current vogue tends towards natural and handcrafted materials, derived from ancient know-how, for greater comfort and authenticity. We focus on four materials you can use to set a stylish table with Provence rosé wines as the centrepiece.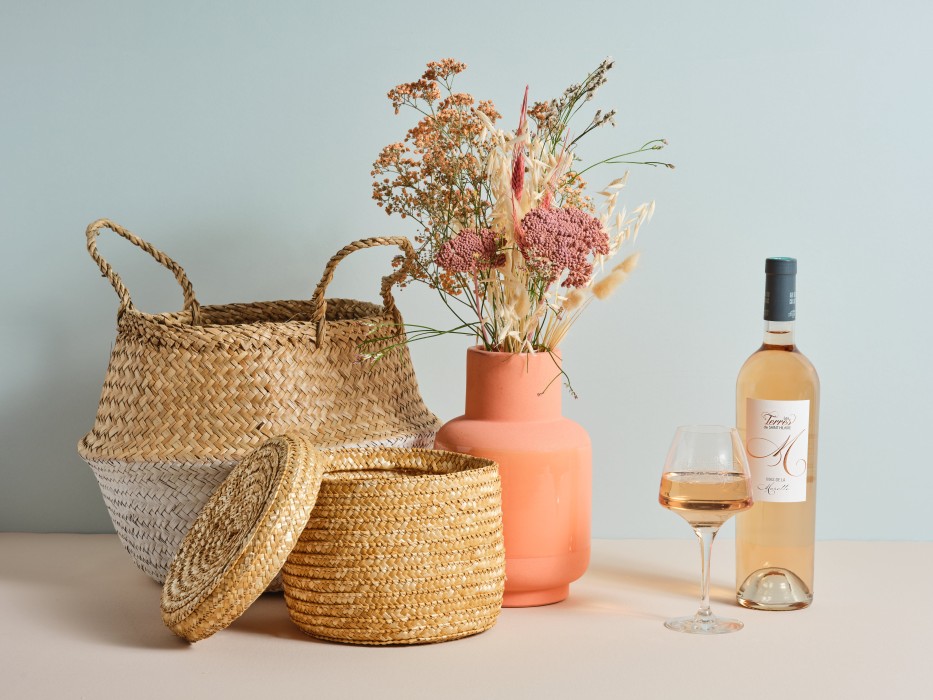 Rattan
Rattan is a hot property right now. Lamps, coasters, napkin rings, this strong but malleable creeper can be shaped to all desires. We like its organic colour and its rustic look.
Wicker
Wicker is often confused with rattan, but it is made from willow stems. More flexible than rattan, it is mainly used in basketry. To set the scene for a stylish aperitif, place a wicker bell or basket on the table with a bottle of Provence rosé wine sticking out of it and some tapenade toast bites.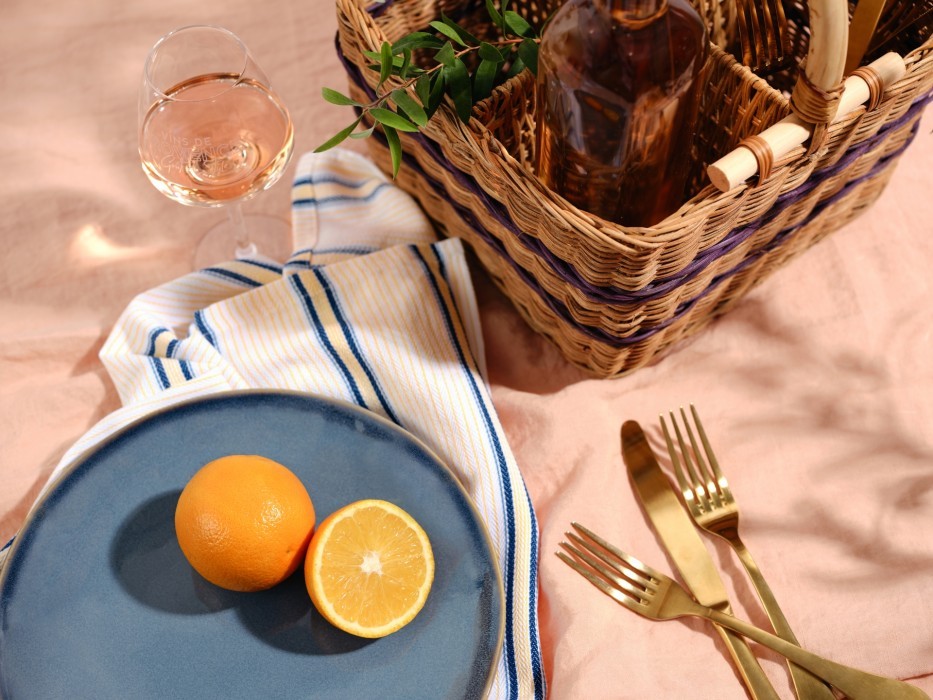 Linen
Although linen goes back to antiquity, it is more present today than ever before. Tablecloths, napkins, table runners, tea towels… its supple and light fibre gives your setting a chic and casual allure.
Ceramics
A tribute to patience and handcraft, ceramics are all the rage. Water pitchers, small vases, crockery… Play around with mixing the shapes and styles of your tableware, like a little exhibition from your private collection.