The colour of Rosé
Time to talk cloth… Or, more specifically tablecloths, towels, and tea towels. Let's look at the latest trends in fabrics for your table. But before setting the table, don't forget to put your Provence rosé wine in the fridge!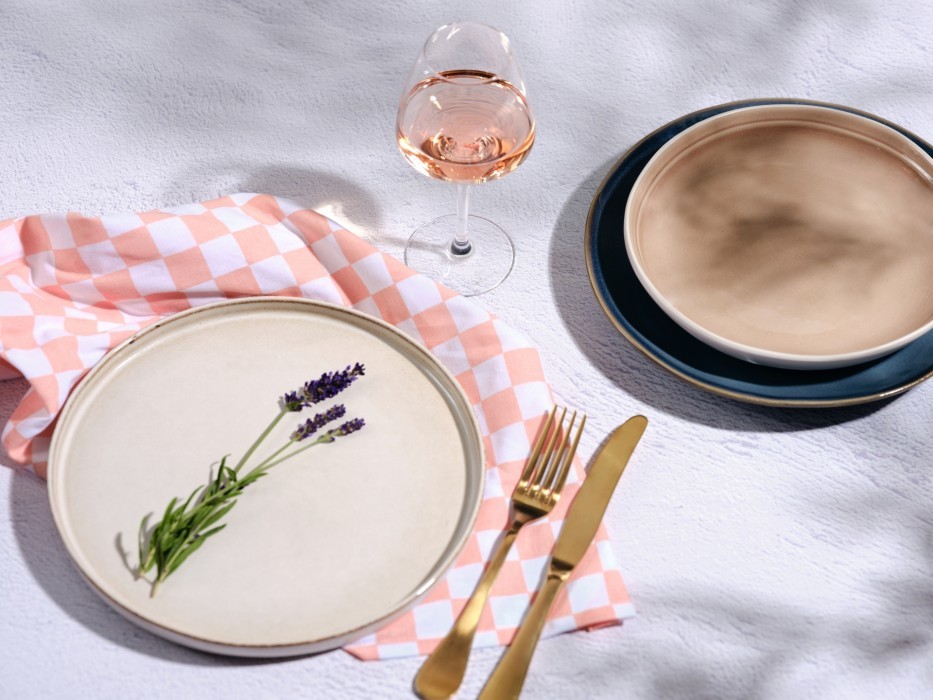 Tablecloth or no tablecloth?
It all depends on the occasion. For an aperitif with friends, forget the tablecloth. Too formal. On the other hand, for a candlelit dinner or a Sunday lunch with the family, choose a tablecloth made of a natural material, such as linen or cotton.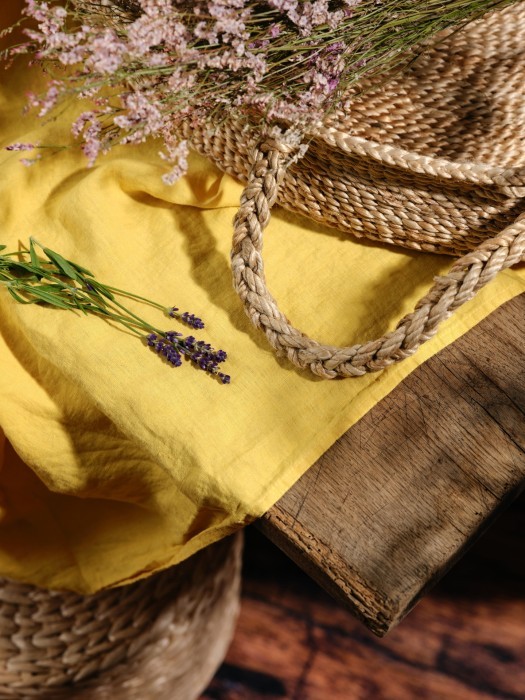 Tea towels are out in the open
No longer something to be hidden, tea towels are coming to the table. It's a big trend on Instagram, and people are adopting the idea into their homes. How? Opt for rough-and-ready plain tea towels, and use them as place mats in an authentic and uncomplicated spirit.
Plain or patterned?
Plain fabrics in organic colours (beige, grey, blue, terracotta) are trendier and less risky, and will focus attention on your tableware. But there's no rule against opting for printed patterns. If you decide to go that way, go all in, and don't hesitate to mix 70s inspired geometric patterns.