Terroir designation Côtes de Provence Sainte-Victoire
Production
22 431
Hectolitres
rosés et reds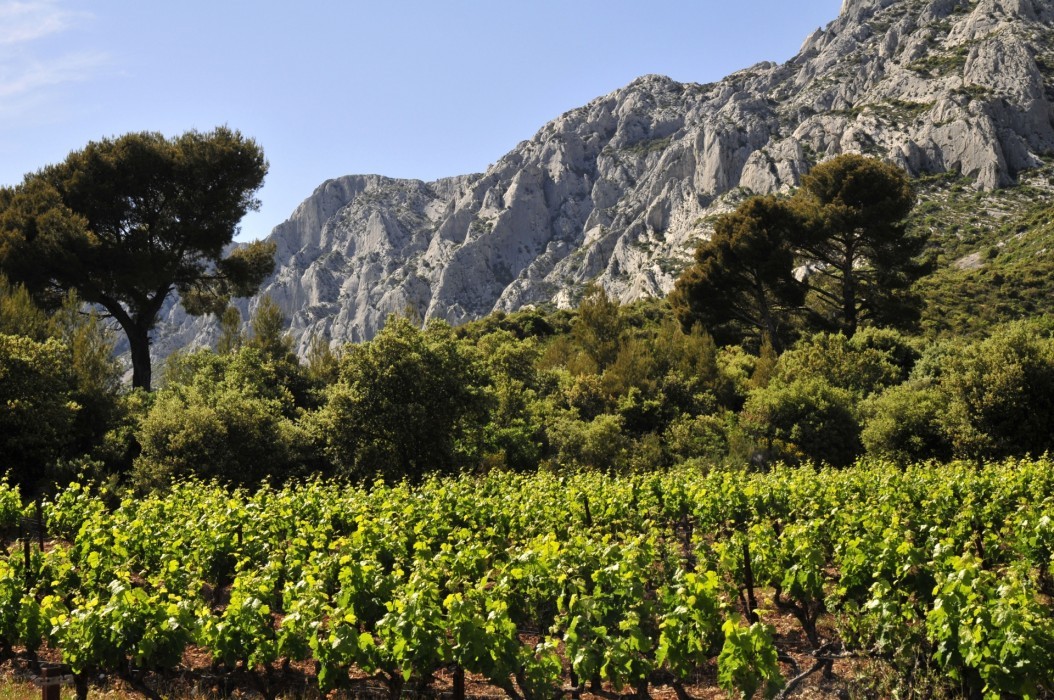 Terroir designation of the Côtes de Provence AOC recognized in
The vineyards of Côtes de Provence Sainte-Victoire are located at the foot of Sainte-Victoire Mountain. There are nine communes within the boundaries of the Sainte-Victoire designation: in the Bouches-du-Rhône department, Châteauneuf-le-Rouge, Le Tholonet, Meyreuil, Peynier, Puyloubier, Rousset and Trets, and in the Var, Pourcieux and Pourrières.
A continental micro-climate
This region enjoys a climate with slightly continental nuances. Protected from maritime influences to the south by the Monts Auréliens and the Sainte-Baume Mountain Range, it covers the hillsides of the upper Arc Valley. Sainte-Victoire's rocky ridge confirms this continental micro-climate and somewhat lessens the intensity of the Mistral wind. The Mistral can however blow very hard there, protecting the vines from disease. The Côtes de Provence Sainte-Victoire wine region (like everywhere in the larger Provence wine region) is considered to be one of the most natural in France, thanks to the drying effects of the Mistral.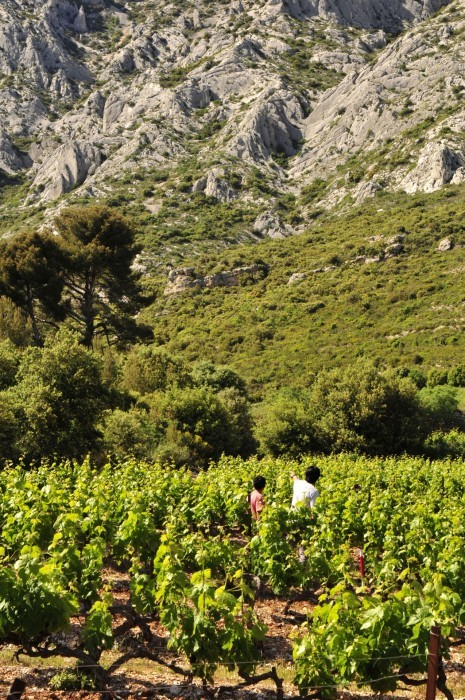 Poor soils, generous wines
The poor, relatively shallow soil here, formed of limestone and clayey sandstone, bears quality vineyards: great red wines that are delicate or robust and generous, as well as elegant rosés with subtle flavours.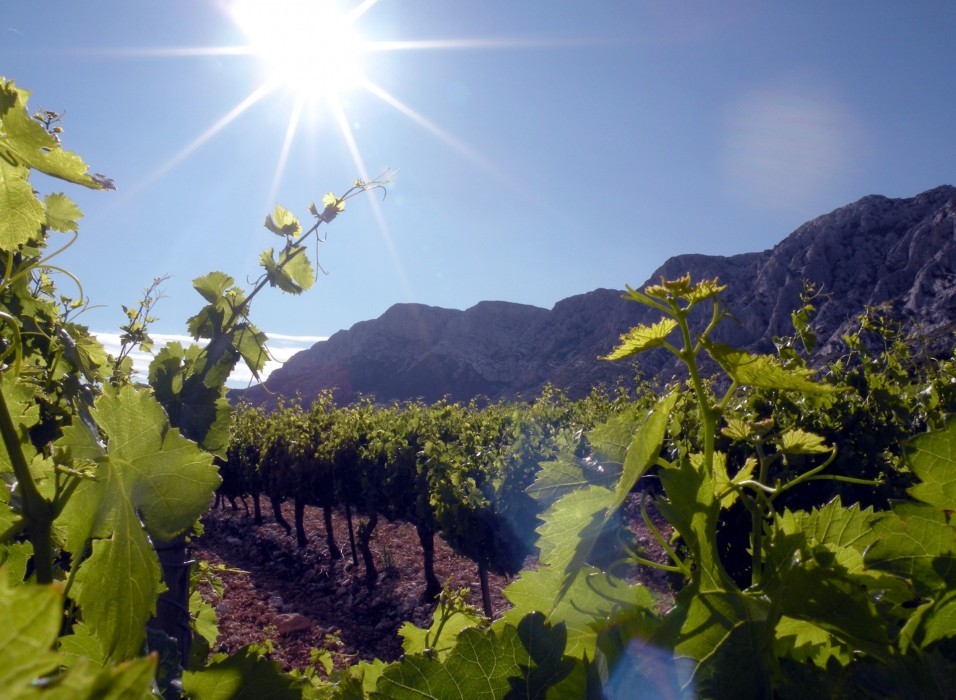 red and rosé wines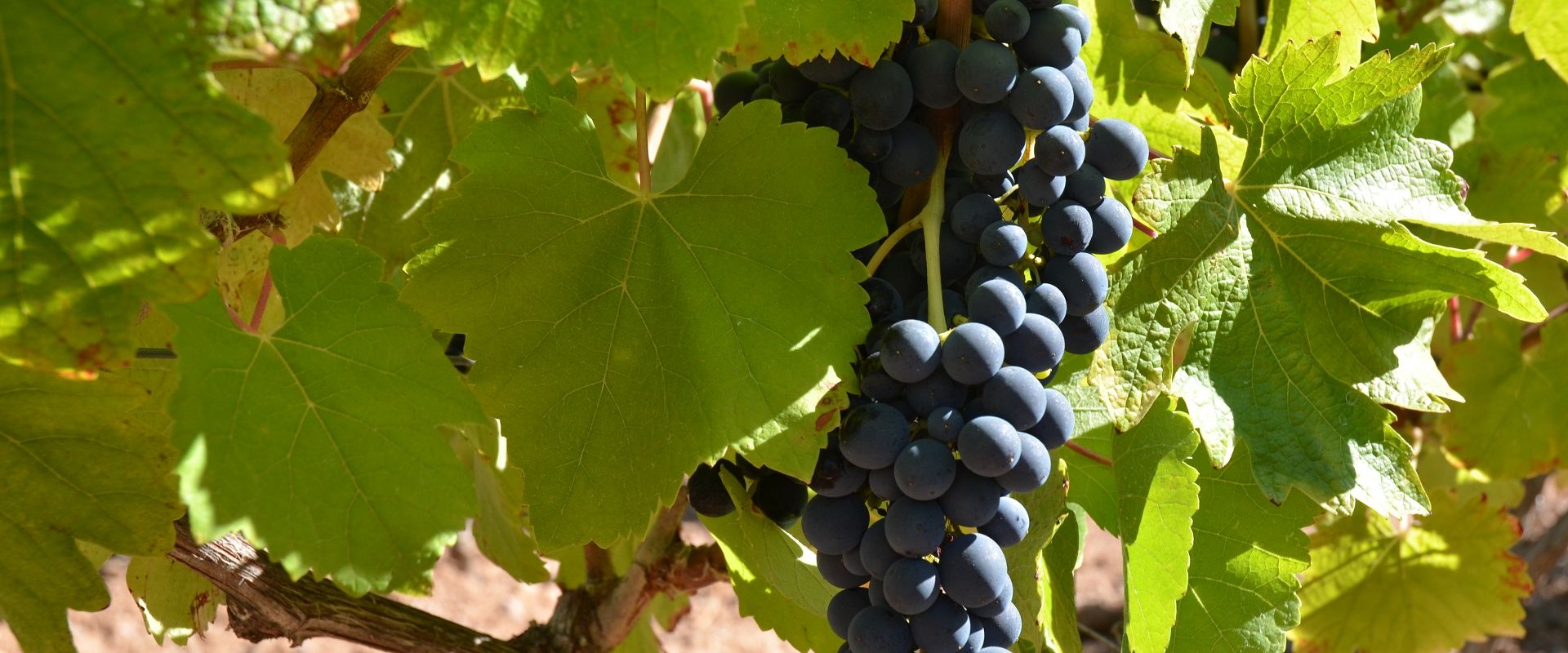 Grape varieties
red and rosé wines
Main varietals
Cinsault
Distinguishing features
Flavourful and attractive, this Provençal varietal has long been used as a table grape. It is widely used to make rosé in Provence.
Character
It adds a fresh, delicate, fruity touch to wines, nuancing the power of other varietals.
Grenache
Distinguishing features
This varietal comes from Spain originally. It is very high-yield and resistant to violent winds and drought.
Character
Grenache brings fatness, a full body and power to wines. It gives young wines elegant hints of berries, and spicier, meaty notes to more evolved wines.
Syrah
Distinguishing features
Syrah is a grape that produces small black berries with a bluish sheen and delicate but fairly hardy skin.
Character
Syrah creates solid, deep-coloured wines whose tannins make them coarse in the first years, but benefit particularly from prolonged ageing. Over the years, it evolves into its characteristic notes of vanilla, tobacco and candied berries.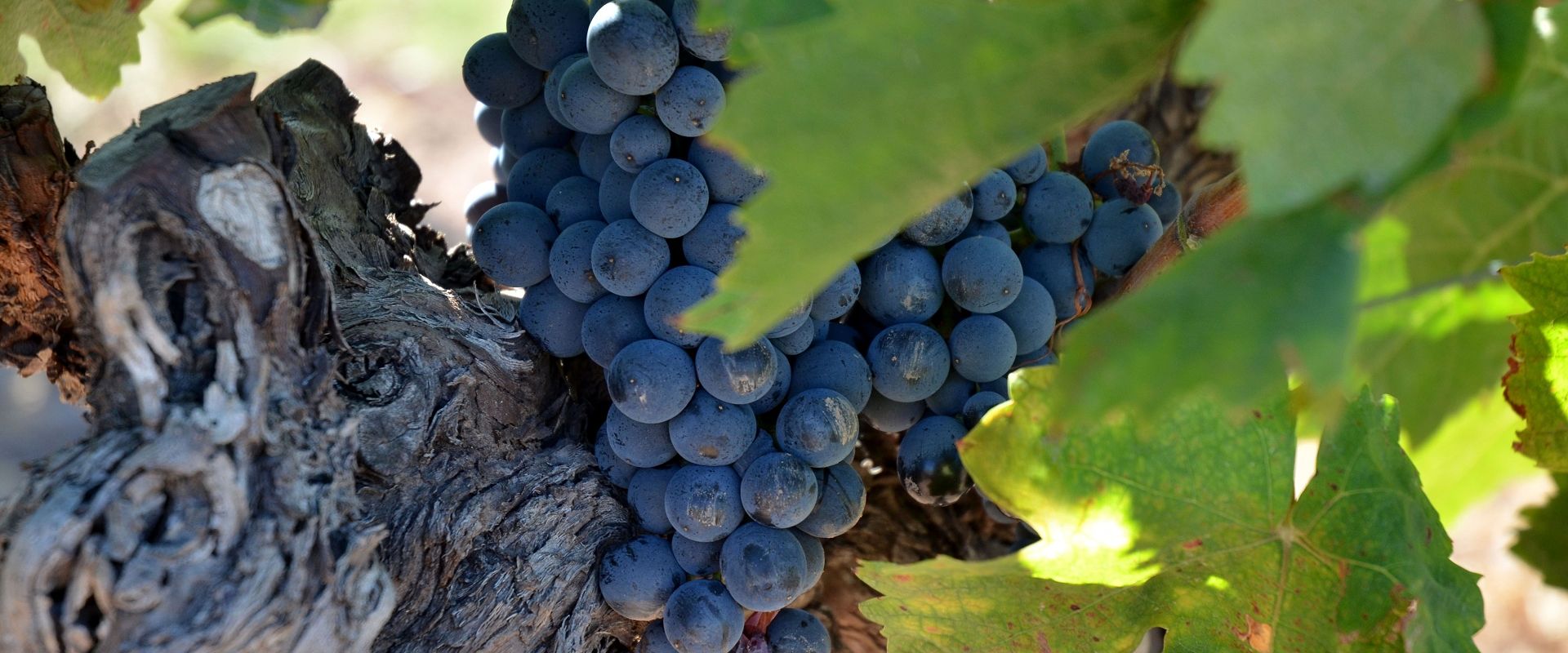 Additional varietals
Cabernet-sauvignon
Distinguishing features
Fairly uncommon in Provence, this famous Bordeaux varietal grows small berries with hard skins and crunchy flesh.
Character
It brings tannic robustness to wines that is both powerful and gentle, and which helps with ageing: its characteristic nose of green pepper, blackcurrant and tobacco distinguishes it from other varietals. When blended with Syrah, Cabernet Sauvignon can produce wines with good aging capacity.
Carignan
Distinguishing features
Great in poor soil and well-established in the South of France, this varietal that was once very widespread in Provence has now become rarer.
Character
It needs to be cultivated on low-yield hillsides to fully express itself. It then produces robust, generous deep-coloured wines that provide an excellent foundation for a blending. When not blended, it delivers aromas of cherry, raspberry and prune, and takes several years to acquire a patina.
Mourvèdre
Distinguishing features
Its small berries prefer warm, calcareous terroirs. This varietal ripens slowly: it is happiest when facing the sea, where it can ripen properly. It has been planted in Provence for a very long time.
Character
Mourvèdre produces robust wines with delicate, assertive tannins. While young, wines made with this varietal offer touches of violet and blackberry. Its smooth suppleness, accompanied by characteristic notes of spices, pepper and cinnamon, are only revealed after several years of cellar ageing. Mourvèdre is often used in blends with Grenache and Syrah.
Vinothèque Sainte-Victoire
Located inside the Maison Sainte-Victoire in SaintAntonin-sur-Bayon, this wine collection was created by wine-makers to serve as a showcase for Côtes de Provence Sainte-Victoire. It offers free guided tastings of six different wines each week, a permanent exhibition of 90 bottles of wine sold at winery prices and a selection of regional products. Encounters with wine-makers, activities and events are also scheduled throughout the year to help visitors learn about the wine region.
Association des Vignerons de la Sainte-Victoire
Vinothèque Maison Sainte-Victoire Route Cézanne – RD17 13100 SAINT-ANTONIN-SUR-BAYON
Tel: +33 (0)4 42 61 37 60
Email: vinotheque@vins-sainte-victoire.com
Website: http://www.vins-sainte-victoire.com