Back to the list
Starter
SAVOURY TUNA CANNELÉS
Rosé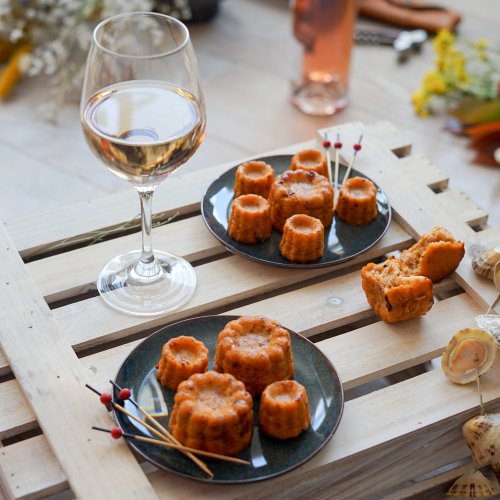 Ingredients
1 can tuna
250ml milk
30g butter
1 egg
1 egg yolk
50g flour
1 tbsp mustard
1 tbsp tomato purée
50g grated Comté cheese
Salt, pepper
Direction
• Pre-heat the oven to 200°C.
• Gently heat the milk with the butter.
• In a bowl, mix the egg with the egg yolk and flour, then incorporate the warm milk, butter, mustard and tomato purée.
• Drain the tuna and crumble it into the mix.
• Add the grated Comté cheese, salt and pepper (not too much).
• Fill your cannelés moulds up to 2/3 full and bake in the oven 20 minutes.
• Leave them to cool a little, then remove from the pan and enjoy!
If you like the taste, add a pinch of curry powder and/or Espelette chili pepper into the batter.