Recipe ideas


Back to the list
Dessert
Terrine of fresh goat cheese in olivade served with a salad of raw vegetables
Rosé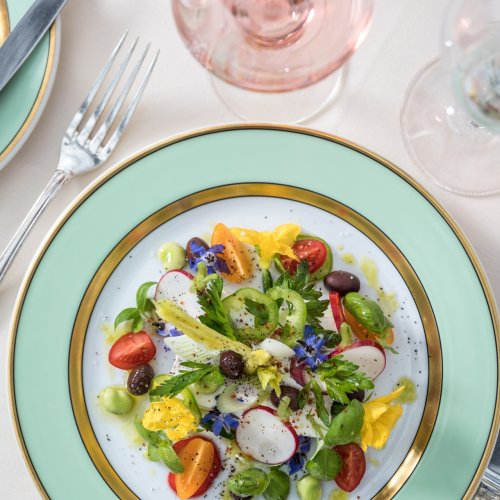 Ingredients
Main elements:
Fresh goat cheese
Mascarpone
Black olives paste
Elements of the filling:
Red and yellow cherry tomatoes
Raw beans
Salad peppers
Radish
Spring onions
Celery flowers
Mini cucumbers flowers
Nice olives
Starflowers
Basil basics
Virgin olive oil
Camargue salt flower
Black pepper from the mill
Balsamic vinegar
How to serve
Place in the center of the serving plate and then arrange the different crudités in a homogeneous way. Sprinkle with a drizzle of olive oil, season with fleur de sel and pepper. A slightly reduced balsamic vinegar may be added.