Back to the list
Starter
Provence vegetable tartlet, goat's curd with garden herbs by Chef Nicolas Bottero
Recipe by Chef Nicolas Bottero at Le Mas Bottero restaurant
Coteaux d'Aix-en-Provence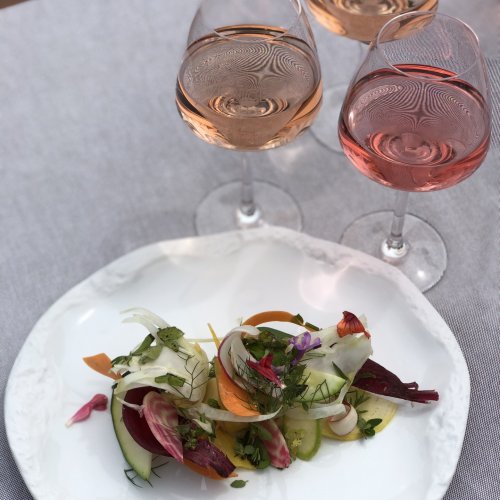 Ingredients
Lemon paste:
75 g of butter
15 g of egg yolk
60 g of water
5 g of sugar
20 g of lemon confit paste
50 g of flour
50 g of cornflour
65 g of almond powder
2 g of salt
1 g of lemon zest
Vegetables:
½ cucumber
1 green courgette
1 yellow courgette
100 g of green beans
2 Chioggia beetroots
2 fennel bulbs
1 blue meat radish
4 leafy carrots
Garden herb mixture
Edible flowers
Curd with herbs:
300 g of cottage cheese made with goat's milk
20 g of mixed herbs
10 g of lemon juice
30 g of olive oil
1g of Espelette chilli pepper
Olive oil
High-quality unrefined salt
Vegetable stock
Direction
Make the lemon paste by working the softened butter, egg yolk, and water together in a bowl. Add the rest of the ingredients and spread to a thickness of 3 mm on baking paper. Leave it to cool down.
Cut out the desired shape with a cookie-cutter or a knife. Put the lemon paste in the oven at 160°C for 12 minutes and then leave it to cool.
Make the curd with herbs. Drain the cottage cheese the day before. Chop the herb mixture finely and mix with the drained cottage cheese, lemon juice, olive oil, Espelette chilli pepper, and salt.
Cutting and cooking the vegetables: Carve the cucumber into sticks, keeping the skin. Cut half of the courgettes into slices. Keep the other half to make raw shavings. Remove the stalks from the green beans and cook them in simmering salted water. Leave them to cool down. Use a vegetable slicer to cut the beetroots into fine shavings. Keep the shavings in cool water. Cut one bulb of fennel into eight parts. Cook it briefly in the vegetable stock. Cut the other bulb of fennel into fine shavings. Chill it in the water. Store it in the fridge. Peel the radish, cut it into fine shavings. Peel the leafy carrots. Separate the carrots from their greens and cook the carrots briefly in the vegetable broth. Keep the greens with their leaves and chop them into fine shavings. Thin out the herbs according to their strength. The ones with the strongest flavour should be cut the smallest.
How to serve
Place the lemon paste base on a plate. Use a pastry bag to arrange 4 pats of curd on top of the base.
Arrange the cooked vegetables and cucumber on top of the curd.
Sprinkle all the vegetable shavings evenly over the cooked vegetables.
Finish it off by sprinkling on the herbs, the flowers, the olive oil, and the salt.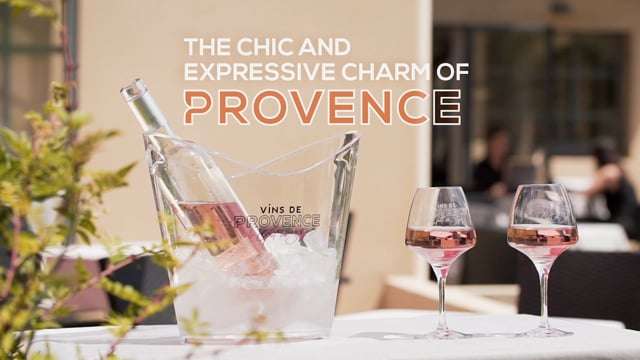 Provence vegetable tartlet, goat's curd with garden herbs