Recipe ideas


Back to the list
Rosé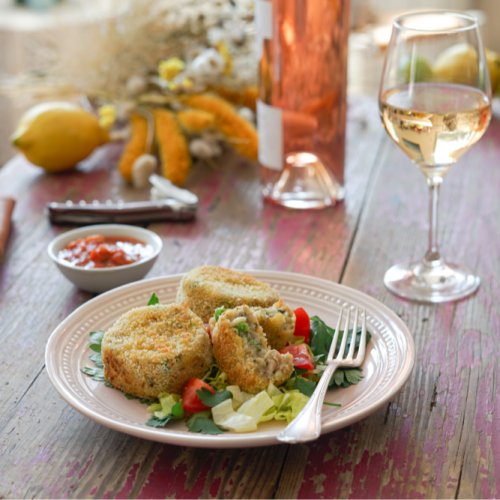 Ingredients
450-500g cooked and cooled potatoes (or some leftover mashed potato)
1 small can tuna
100g green peas (frozen or canned)
1 large tsp cumin
45g grated cheese
1 egg
1 cup breadcrumbs
1 lemon for serving and a yoghurt or tomato sauce of your choice
Direction
• Mash the potatoes and mix them with the drained and crumbled tuna, green peas, cumin, salt and pepper. Mix well.
• Add in the cheese and briefly mix.
• Shape the croquettes according to your preference. • Roll the croquettes in the beaten egg and then in the breadcrumbs. • In a hot frying pan with a splash of olive oil, brown the croquettes for 3 to 5 minutes on each side, until they are brown.
If the potato and fish mixture seems a bit too soft, place it in the fridge for half an hour before you make your croquettes.
If you don't like cumin, try using curry powder or finely chopped fresh herbs instead.
How to serve
Serve alongside a green salad with a splash of lemon juice, and either a yoghurt or tomato sauce.