Recipe ideas


Back to the list
Dish
COURGETTE AND MASCARPONE GRATIN
Rosé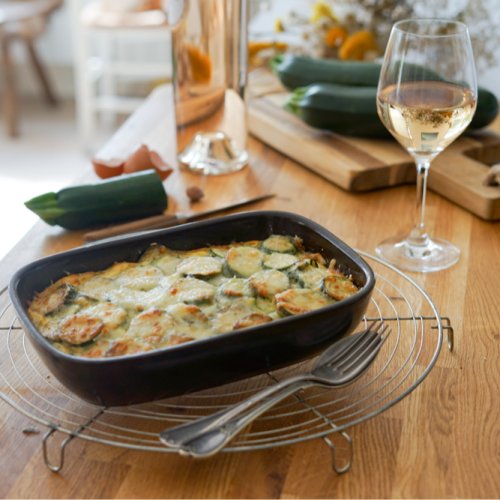 Ingredients
3 courgettes
1 shallot
70g mascarpone
5cl milk
1 egg
1 tbsp Provence herbs
35g grated cheese
Salt, pepper
Direction
• Preheat the oven to 200°C.
• Wash and thinly slice the courgettes and the shallot.
• Heat a splash of olive oil in a frying pan and add the chopped shallot. Fry until soft.
• Add the courgettes and allow to cook for a further 10 minutes until they start to go golden. Add the Provence herbs, salt and pepper.
• In a bowl, mix the mascarpone and milk. Incorporate the egg, salt, pepper and beat together.
• Arrange the courgettes in an oiled oven dish. Pour the mascarpone mix on top. Dust with grated cheese and bake for 20 minutes in the oven, until it is golden.
• Eat hot or warm.
How to serve
Instead of grated cheese, you can try pieces of goat's cheese.
For even more flavour, add fresh slices of tomato in the gratin. A handful of fresh chopped herbs (mint, basil, etc.), also works wonders.