Recipe ideas


Back to the list
Starter
Marseille-style sardines in lemon
White wine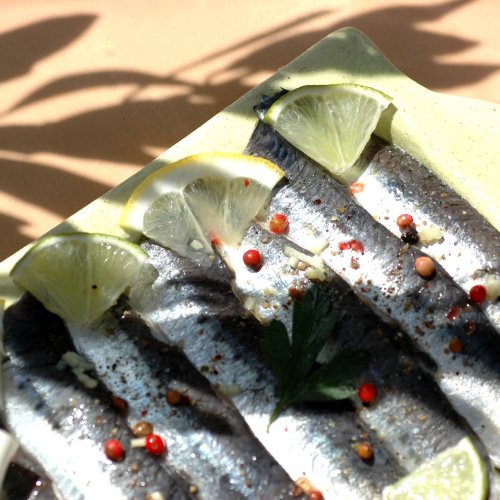 Ingredients
Sardine fillets
Lemons and limes
Ginger
Coriander
1 white onion
Salt and pepper
Direction
Like many others, this preparation begins at the market, or even at the port, because the sardines need to be especially fresh. Ask the fishmonger to fillet the sardines, or do it yourself by making an incision behind the gills and gently slicing down toward the tail. Scale the sardines.
Press enough lemons and limes for the juice to cover the sardines. Salt and pepper abundantly in a big bowl. You can also add some very finely chopped ginger. Cut a white onion into thin slices.
How to serve
Pour a little of the lemon/lime juice into a large dish and, on top of some onion slices, arrange the sardine fillets side by side, skin up, for gorgeous aesthetics. Adjust the seasoning as needed, which should be fairly pronounced, and lay a few thin slices of onion on top. Garnish with a few fronds of fresh coriander.