Recipe ideas


Back to the list
Dish
Scallops with foie gras and a peach salsa
Rosé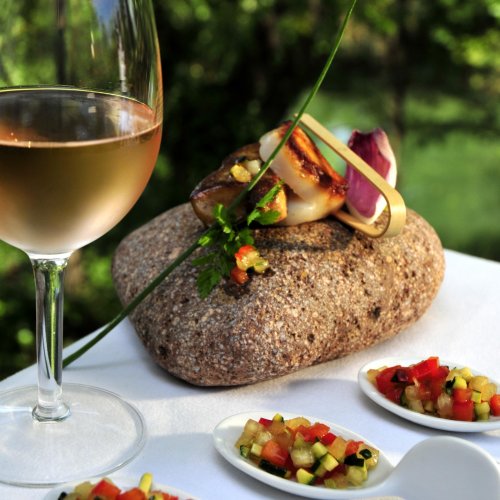 Ingredients
4 sea scallops
2 slices raw foie gras, 40 g each
Salt and ground pepper
Peach salsa:
1 peach
1 green onion
1/2 red pepper
1/2 courgette
10 cl olive oil
Direction
Prepare the peach salsa: Wash and dice all the ingredients. Place in a salad bowl with olive oil, salt and pepper. Cover and refrigerate.
Before serving, pan-fry the scallops and foie gras without adding any fat. Split the scallops in half and slide half of a foie gras escalope inside.
How to serve
Serve with the peach salsa.