Recipe ideas


Back to the list
Dessert
Walnut and date tart
Red wine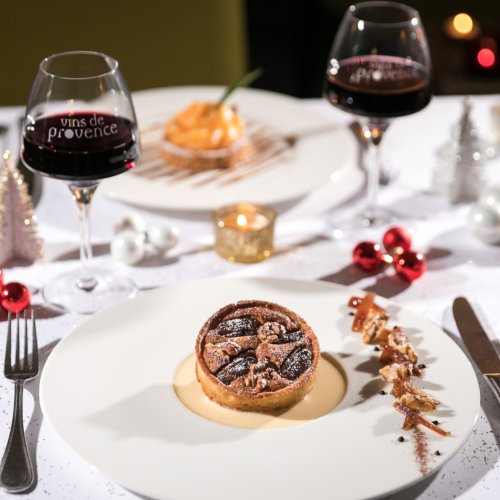 Ingredients
For sweet shortbread:
140g of butter
65g icing sugar
65g caster sugar
1 whole egg and 1 yellow
250g of flour
For the nut mix:
140 g of nuts
40g icing sugar
50g of ointment butter
3 egg whites
25g caster sugar
Direction
** Sweet shortbread pastry: ** • Blanch the butter with the icing sugar and the caster sugar and a pinch of salt, then add the flour to sand all, finish with the whole egg and the egg yolk. • Mix well to make the dough homogeneous. • Let stand 2 hours in the cold. • Roll the pastry down to 3mm thick and cut out a circle the size of a pie dish for 4 people, darken the pie dish with the dough.
** Walnut mix: ** • Mix the nuts with the icing sugar to obtain a soft dough, incorporate the ointment butter and then the raw egg white. • Whisk the 2 egg whites with the 25g sugar and add to the first mixture. • Garnish the pie shell with the walnut machine and arrange the pitted dates 1cm apart. • Bake about 12min at 180 ° C.
How to serve
• Serve warm with vanilla ice cream, for example, or with custard.