The extra trick to make your table setting shine
In decoration, it's the little details that make the difference. Be creative, this will put you on track to make your table setting stand out around the Provence rosé wines centrepiece.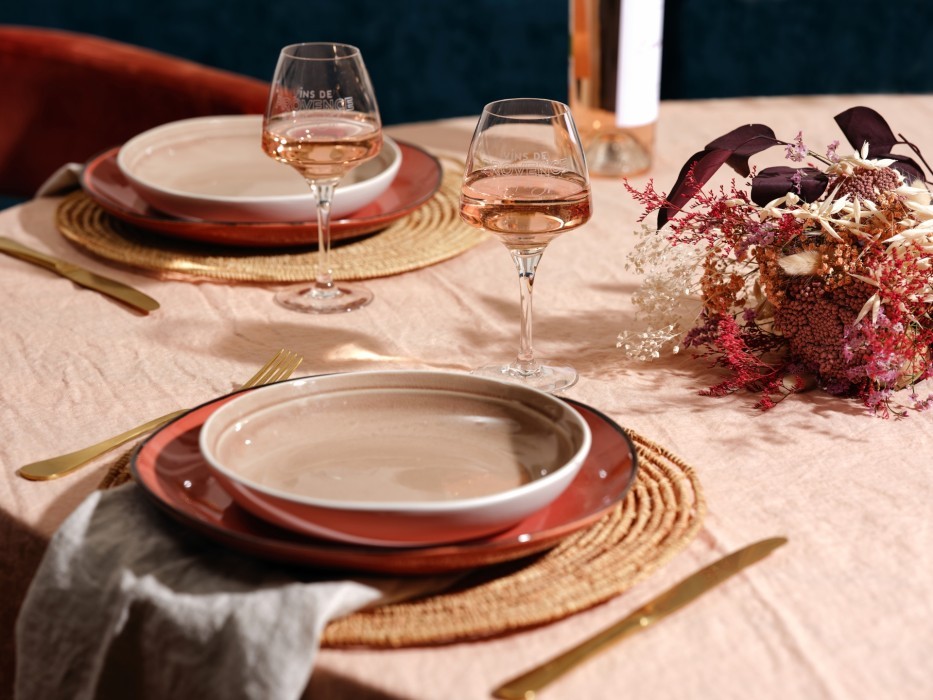 A saucepan as a plate
Eating directly from the saucepan, it's practical and trendy! Opt for pretty copper saucepans to replace your pasta plates. In the same way, socca can be served in its frying pan, or small stuffed dishes can be presented on a cast iron pan.
The trophy candlestick
Considered a decorative object in its own right, the candlestick is making a real comeback. Granny's silverware is going back into storage, in favour of stylish and shapely versions. Better still, you can upcycle a beautiful empty Provence wine bottle. Put a candle in the neck, and you're done.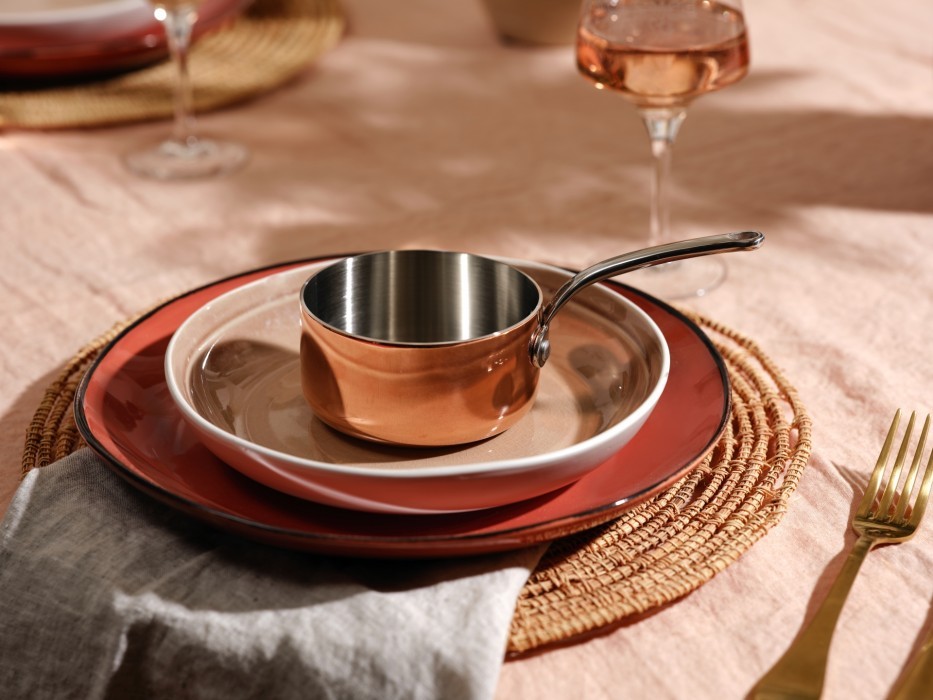 "Just like at the market"Harvest
It's the new hottest fancy in Mediterranean restaurants. Tomatoes, aubergines, courgettes, peppers, lemons, melons, and so on. Arrange them around the plates like at a market stall. Cheerful and appetising.
Plants galore
Fresh flowers, green plants, dried flowers, or wild herbs… Anything goes, as long as nature is the star attraction. Always go for seasonal and, if possible, locally-sourced plants.