Back to the list
United States
Wines of Provence & Wine Enthusiast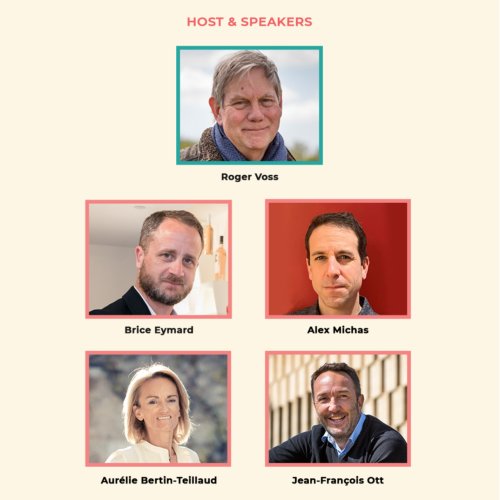 Wines of Provence is teaming up with Wine Enthusiast, one ot the top media in the US wine industry, for a new edition of the "Provence Iconic Panel".
As the birthplace of rosé, Provence has been leading the dry rosé category in the U.S. for more than a decade thanks to the emblematic brands and historic wine families who have been driving the diversification and premiumization of the category through their unique tenacity, know-how and vision.
The booming demand for rosé brought new competitors trying to emulate the Provence rosé style. Provence winemakers, in their permanent quest for excellence, worked hard to adapt to new challenges and reduce their environmental impact with innovative practices, reinforcing their position as the true owners of their category.
This panel discussion will appeal to professionals and wine enthusiasts with a desire to understand the rosé phenomenon and eager to learn how Provence can still evolve.
Hear from producers who helped build the success of Provence in the rosé sector and discuss their commitment to crafting premium quality wines while preserving the environment. U.S. market experts will also share their vision on the past, present and future of the rosé category.
To watch the Panel, join us on Wines of Provence Youtube channel.