Provence Rosé Style and Terroir Expression
Preserving the Classic Provence Rosé Style and Terroir Expression
Today Provence rosés are very clearly defined as pale pink wines that are dry, minerally and delicately fruity. This style began when a handful of pioneering Provence producers changed their wine production techniques to create a fresher wine style in order to modernize the wines for the twenty-first century and beyond. With gentler pressing and the advent of temperature control in the mid- to late-1980s, Provence developed a wine style that consumers received very positively. Provençal wine producers quickly obliged their preferences.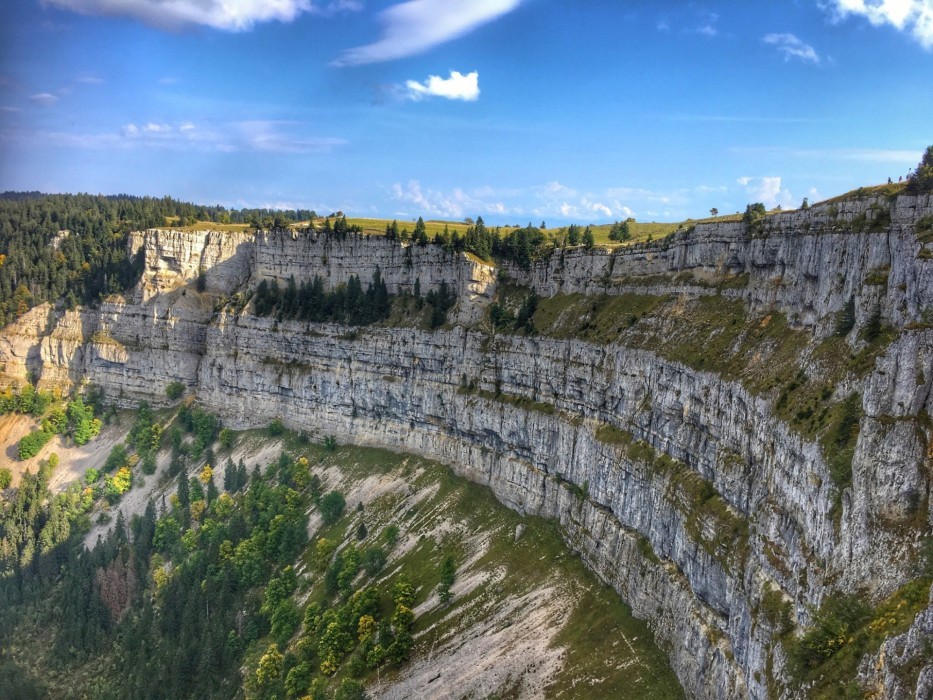 The role of the Rosé Research Center
By the early 1990s, both Wines of Provence and consumers around the world had embraced this new style. Since, this new classic has become so loved that producers around the world are trying to replicate it today. Progressing in this new vein in 1999, it also created the Rosé Research Center, the world's only research facility dedicated to rosé wine (housed appropriately in a peachy-pink farmhouse). The original mission of the center was to educate local producers on winemaking improvements in order to help them master this fresher, lighter wine style. Today the center continues to work on techniques - in the vineyard as well as in the cellar - to help producers preserve Provence's iconic rosé style and navigate climate change. Moreover, though the experimental work of the Centre du Rosé is focused on Provençal grape varieties and terroirs, producers from around the globe benefit from its ground-breaking research in vinification techniques and laboratory analysis.
Mastering vineyard management techniques
The preservation of the now classic Provence rosé style has been an on-going focus, and producers - with the help of the Centre du Rosé - have been modifying their work in the vines and in the cellar to cope with climate change since the pale, dry rosé style began to soar in popularity. Over the last century, average temperatures in the region have increased 1.4C / 2.52F. The rate of temperature change is increasing, and in just the next 80 years, Provence expects to see even higher temperatures, between an additional 2-6C / 3.6-10.8F. Additionally, local researchers estimate there will be 37 more days of hydric stress between 2020-2050 as there were from 1970-2000 and 53 more days between 2070-2100 versus 1970-2000.
As all winemakers seeking terroir expression agree, great wines start in the vineyard. As climate change continues apace, vineyard management techniques can help Provençal winemakers preserve their much-loved rosé wine style. From the seasonal cycle of the vine to grape varieties and rootstocks to harvest timing and dates, there is much more to be learned about how vignerons can harness knowledge to keep the classic style of Provence rosé intact (see Farming Changes Happening Now and Peeking Over the Horizon for more specific information).
Moreover, Provence rosés are blends, with at least 10% of the wine composed of a second grape variety. Some of the secondary and tertiary varieties have stronger personalities than others, meaning that even a small percentage of one can have a bigger impact on an overall cuvée than others. Hence, the impact of terroir varies through the expression of each grape variety but is still undoubtedly present.
Given the plethora of expressions possible between the vast land expanse of terroir, the many terroir expressions and the blending of grape varieties, there are many variables outside of the cellar to manage in the effort to maintain the classic style of Provence rosé.
However, an equally important part of making classically pale and dry Provence rosé wines is what happens in the cellar. In fact, it is especially important. After all, it was work in the cellar that allowed the fresher, lighter styles of dry Provence rosé to become the world's favorite reference for pale pink.
Cellar Outline
Taking it from the top in the cellar, temperature control is standard for every step of the production process. Gentle, direct pressing is frequently favored to harness delicate aromas while controlling color and tannin development.
Fermentation may start naturally, but given the cool to cold juice temperatures, some winemakers prefer to use selected yeasts to ensure a quick start to preserve vital aroma precursors. Another reason to use selected yeast is to coax out specific fruit flavors and floral aromas.
The use of lees and sulphur are closely watched in order to protect the wine from aromatic fading and color oxidation. Because rosé wines have phenolics via color and tannin, using lees to keep wine fresh is preferable. This is because sulphur bleaches color (though it does usually come back), and it also binds with phenolics to make a rosé reductive, competing with or dampening the youthful aromatics for which Provence rosé is known.
Pale and dry Provence rosé follows high technical process that needs constant surveillance throughout the winemaking process to guarantee top quality. Every step is a battle for freshness.
The battle for freshness can also be won in otherways. They are not ideal, but winemakers are better off having options.
Traditionally, rosé does not go through malolactic fermentation in order to preserve the brisker, more powerful malic acid naturally present in wine. However, it may become increasingly necessary to acidify wines in order to achieve the balance of the typical Provence rosé style.
Techniques commonly used in the New World but not yet allowed in Provence, such as de-alcoholization via spinning cone or reverse osmosis, is another potential way to create well-balanced rosé when grapes are fully ripe but have acquired too much potential alcohol (and likely lost precious acidity).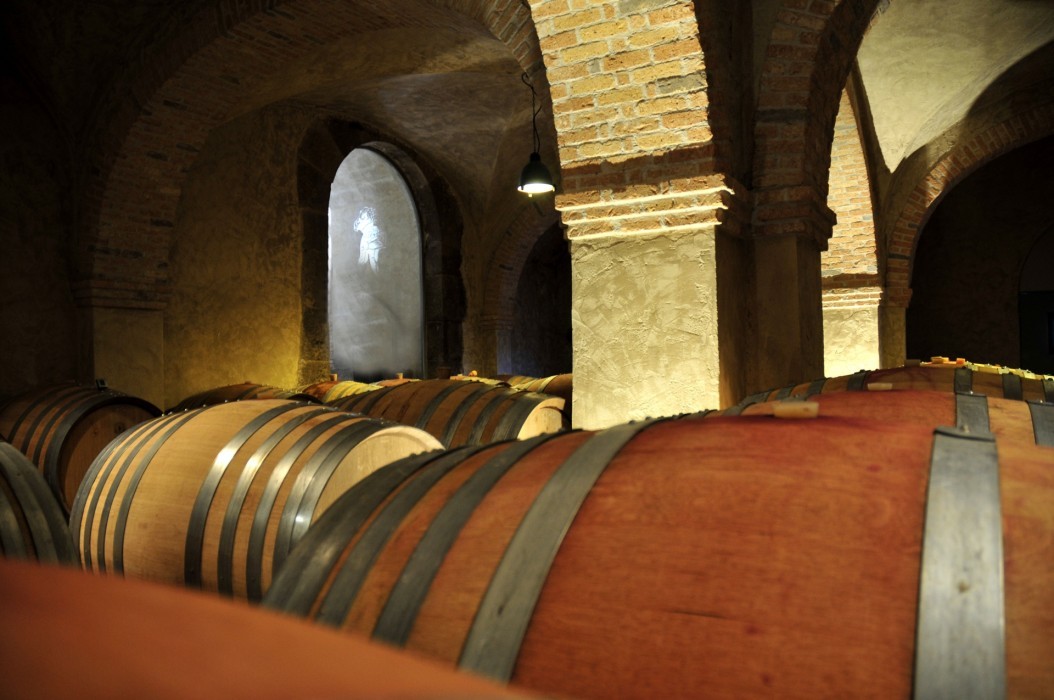 Terroir Outlines
The three major regional Provence rosé appellations have defining characteristics. It is somewhat less easy to define Côtes de Provence, only because it is much larger than the Coteaux d'Aix-en-Provence and Coteaux Varois en Provence.
Côtes de Provence
This AOP stretches from the center to the eastern borders of Provence and 90% of its production is rosé., With 20,100 ha / 49,670 acres planted, it is so broad that it covers three departments (somewhat akin to US counties) and 84 villages. The north and western portions are hillier and defined by limestone soils. Heading south and east, the soils are more crystalline and some are of volcanic origin. Given this region's dimension, four sub-terroirs with highly defined characteristics have been defined:
Côtes de Provence Sainte-Victoire
Côtes de Provence Fréjus
Côtes de Provence La Londe
Côtes de Provence Pierrefeu
Cotes de Provence Notre Dame des Anges
Coteaux Varois en Provence
This tiny and high altitude gem enclosed by cliffs in the center of the Provence regionhas only 2,633 ha. Despite the high altitude, 88% of its wine production is rosé. The vineyards are tucked into the interior, north of the Massif de la Saint-Beaume, and elevated. Ranging from 600-1000 meters / 1970-3280 feet high, this is the chilliest Provence rosé territory. Not only are these some of the highest vineyards of Provence, they are also largely calcareous and east-facing, making their terroirs even cooler. This is not just between day and night time temperatures in the growing season but also with regard to summer and winter temperatures.
Coteaux d'Aix-en-Provence
The second largest appellation in Provence in terms of volume this AOP covers 4,127 ha. The vineyards start in the hills and descend to the Mediterranean. The legendary Mistral wind that arrives from the north helps to cool the vineyards. The soils vary greatly here, being predominantly clay and limestone with sand and gravels mixed in, depending on the location.