General presentation

the wines of provence
Three appellations
the wines of provence
annual production
the wines of provence
Area
the wines of provence
the provence wine industry
the wines of provence
Commercialisation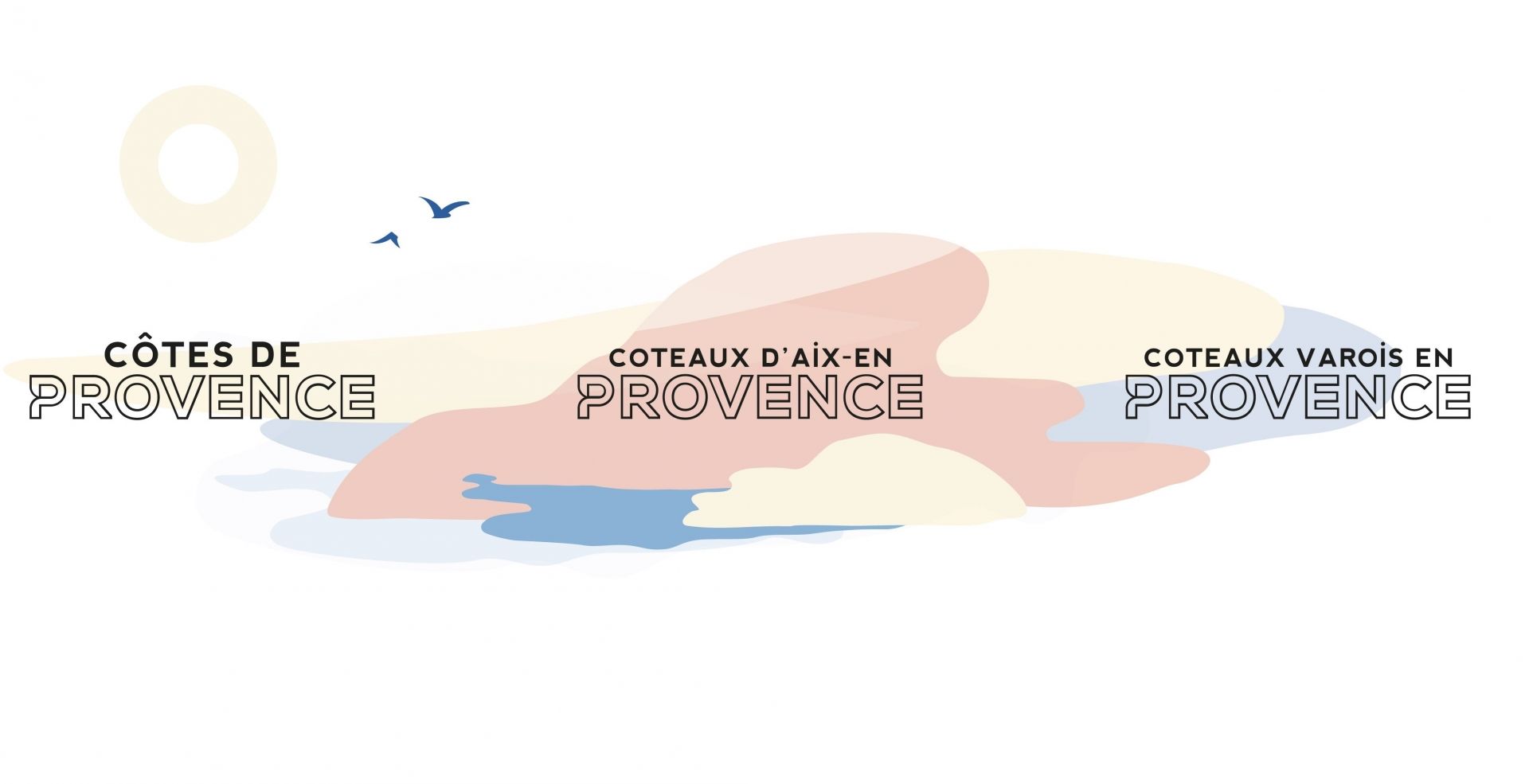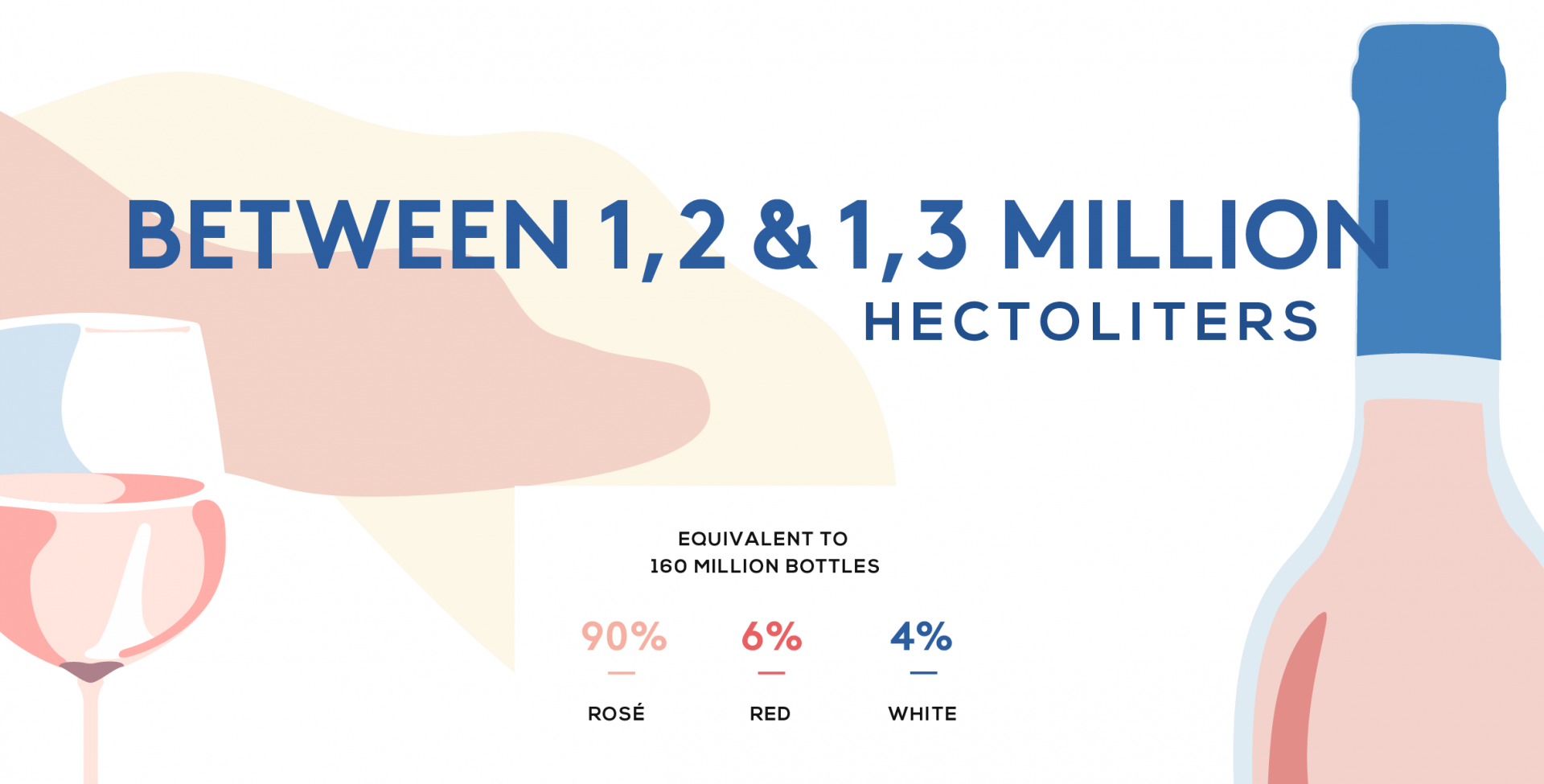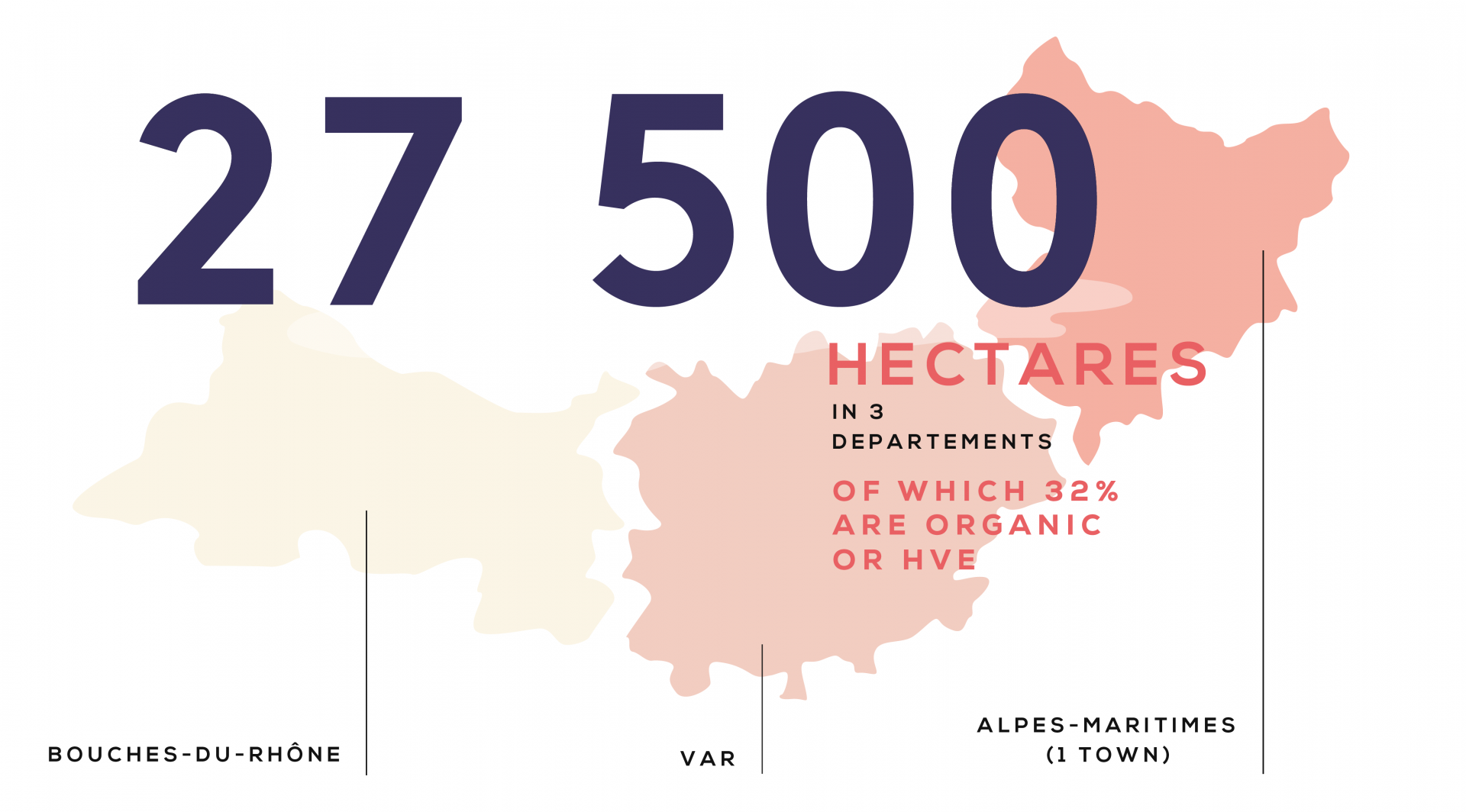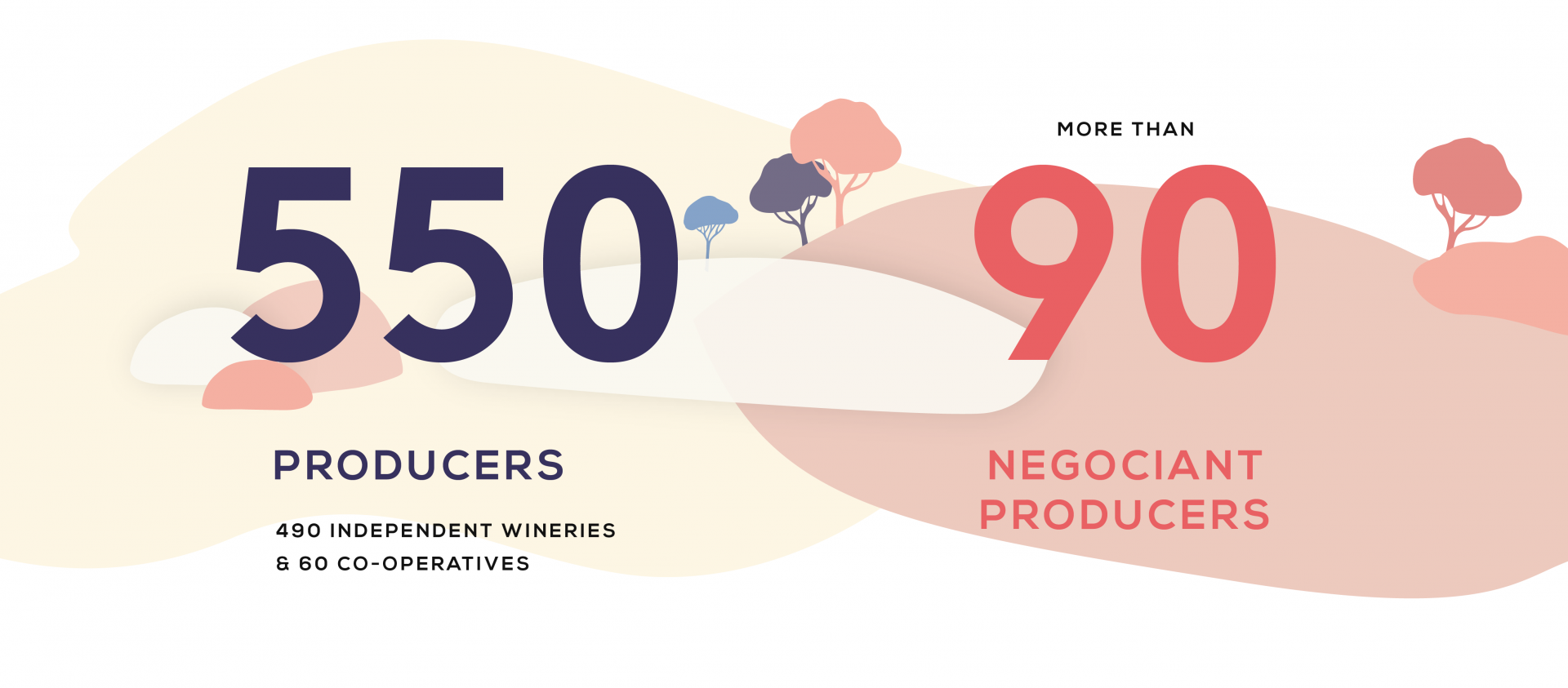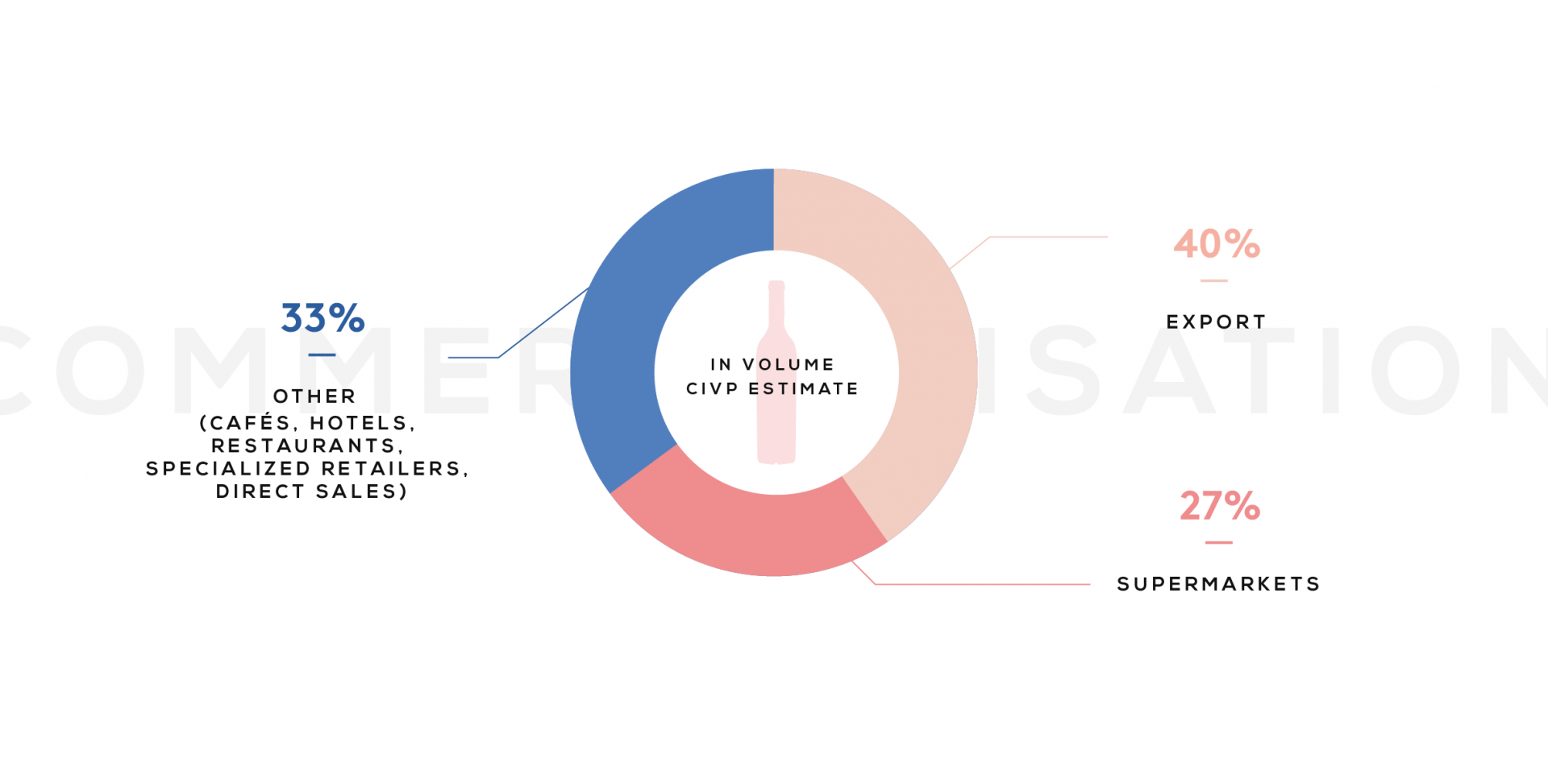 The Mediterranean and the Alps. Between these two wonders of natures, there is a third, this time man-made: the Provençal vineyard. Its dazzling, sun-drenched vines span 200 kilometres, crossing through the Var, Bouches-du-Rhône and part of the Alpes-Maritimes departments. Under the southern sun, the scenery is breath-taking. When you set foot among the vines, a holiday feeling floats through the air. This is assuredly why the grapes there are so gorgeous and its wines so delicious.
Provence
A picture-perfect terroir
The Provençal landscape is uniquely beautiful and the topography is unforgettable. The most remarkable sites include The Sainte-Victoire Mountain, the Sainte-Baume Mountains, the crystalline Massif des Maures and the volcanic Esterel Massif.
While the West and North parts of the wine region rest on a limestone bed sculpted by erosion, in the Eastern area, facing the sea, sit the crystalline Maures and Tanneron Massifs. The landscapes are made up of hills and small mountains with gentle curves, covered with shrubbery and forests. Continuing to the East, between Saint-Tropez and Cannes, this crystalline group is dotted with eruptive streaks with astonishing rocks like the colourful porphyry of the volcanic Esterel Massif.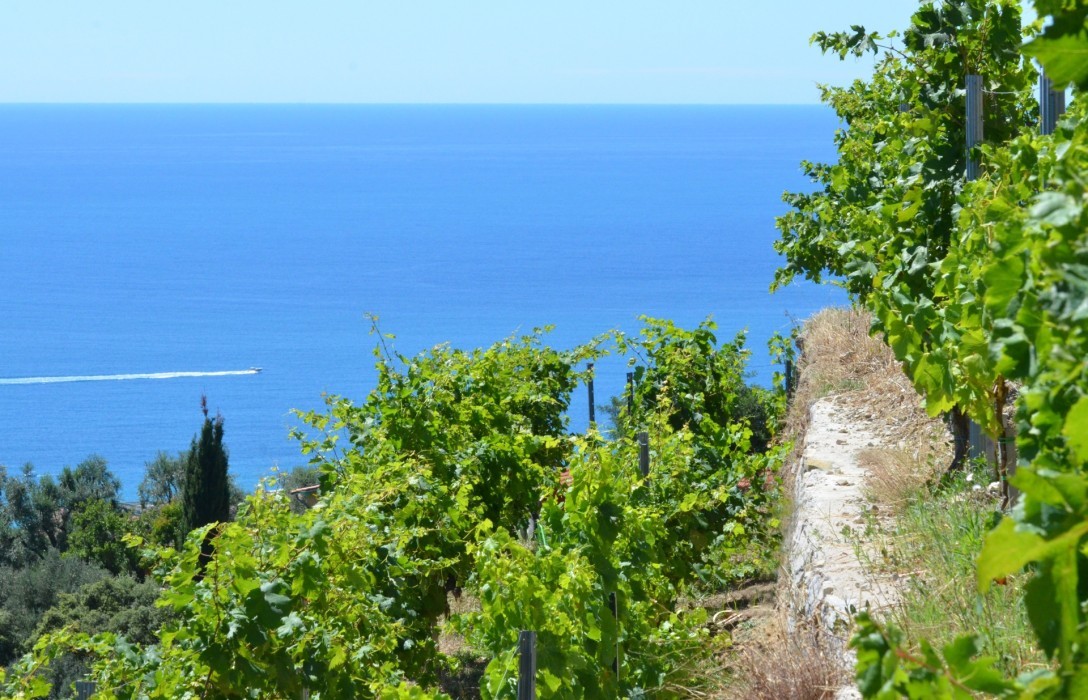 Perfect soil for grapes
These two geological areas, made of limestone and crystal, correspond to two plant formations characteristic of the Mediterranean: the garrigue, on calcareous soil, and the maquis, on crystalline soil. Neither of these two types of vegetation creates substantial humus. As a general rule, the soil of wine-making Provence is poor, but well-drained. This shallow land, with no excess humidity, is ideal for the typically Mediterranean plant that is the grapevine.
The Mistral wind play with the sun
The Mediterranean climate is perfect: sunny, dry and warm. The grapevines can expect about 2,800 hours of sun each year. The winds are many and are an integral part of the region's climate. The most violent and well-known of these is the Mistral. It is particularly dry, cools down the vineyards and, above all, protects them from humidity-related illnesses.
The Provence Wine Contest
Organized by the CIVP (Provence Wine Council), this contest is restricted to rosé, red and white wines from the Côtes de Provence, Coteaux Varois en Provence and Coteaux d'Aix-en-Provence AOCs. The different judgest panels, are made up of professionals (oenologists, sommeliers, technical experts and journalists) and amateur wine-tasters. They blind taste all 600 samples in competition – to ensure complete reliability. Each year around 100 Provence AOC wines of all three colours are awarded gold, silver and bronze medals. The Provence Wines Contest is under the control of the Regional Directorate for Competition, Consumption and Fraud Repression and is registered on the list of national wine contests.
Go to the Provence Wine Contest website (in French)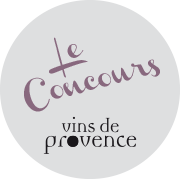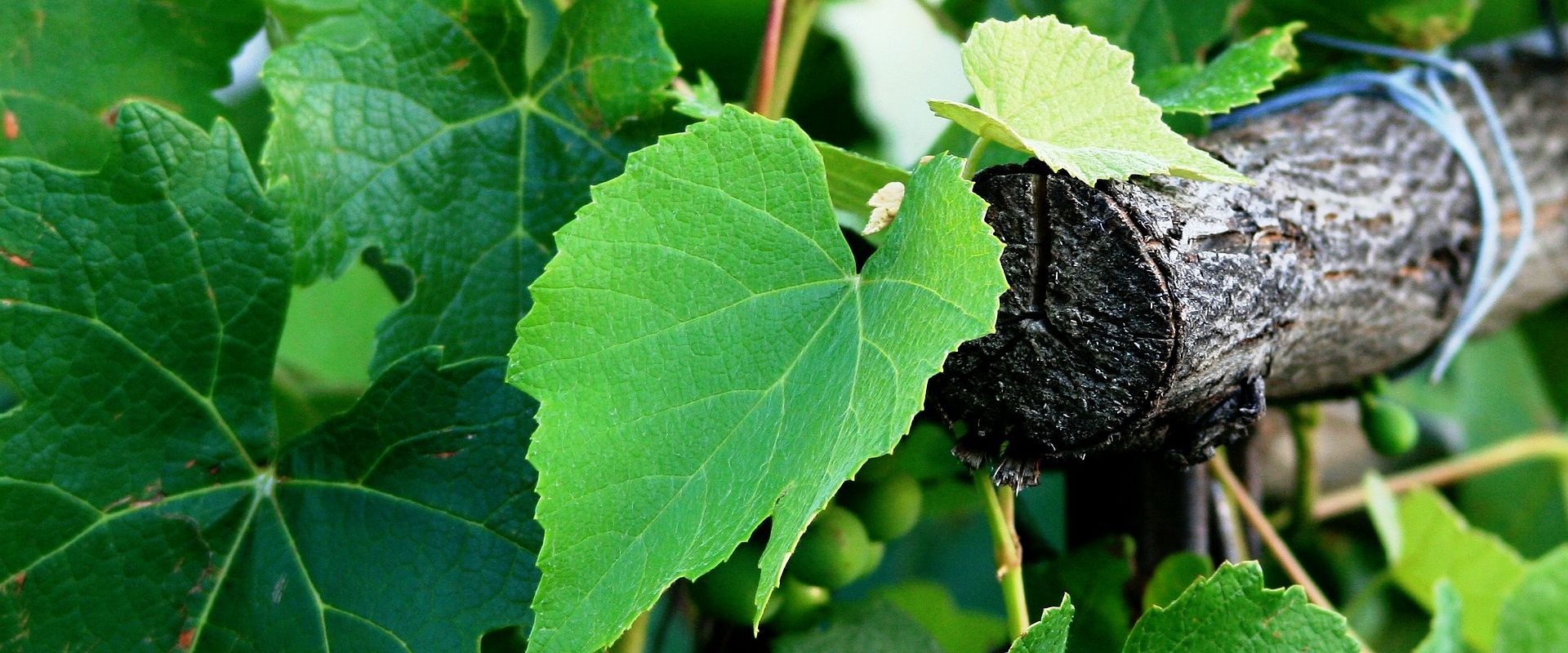 Varietals
More than a dozen varietals – or grape varieties – are used to make Provence AOC wines. Some of them form a foundation that can be found in the majority of the region's wines, while others are more specific to certain appellations.
Over the course of the winter after each harvest, the recently-finished wines are assembled based on the qualities of each varietal, to obtain balanced wines.
In Provence, blending is a very old wine-making tradition.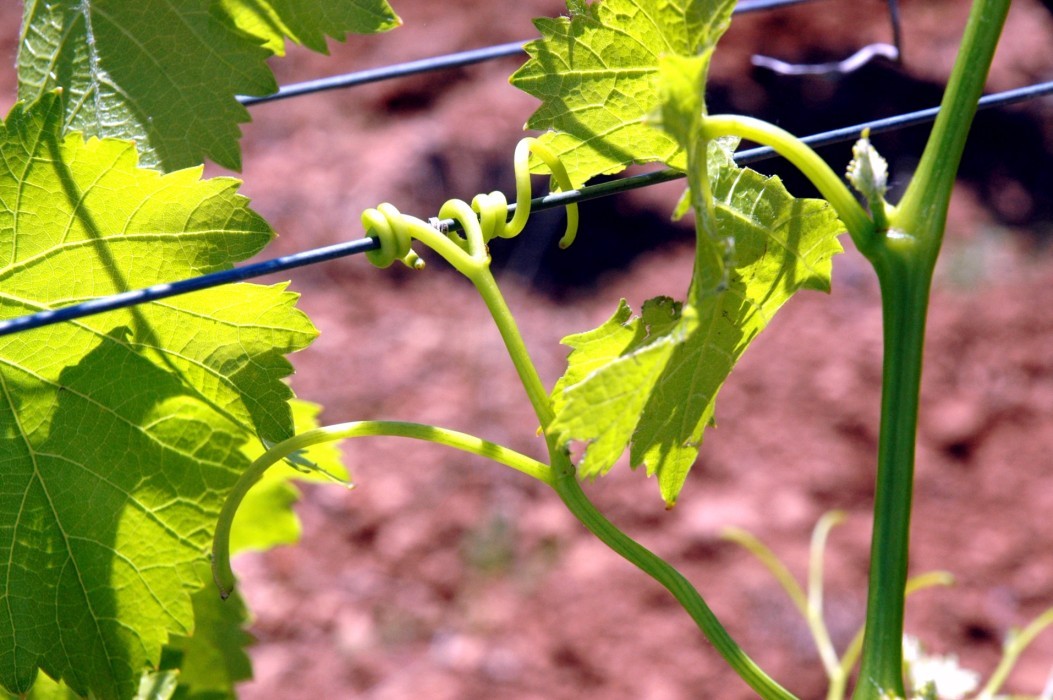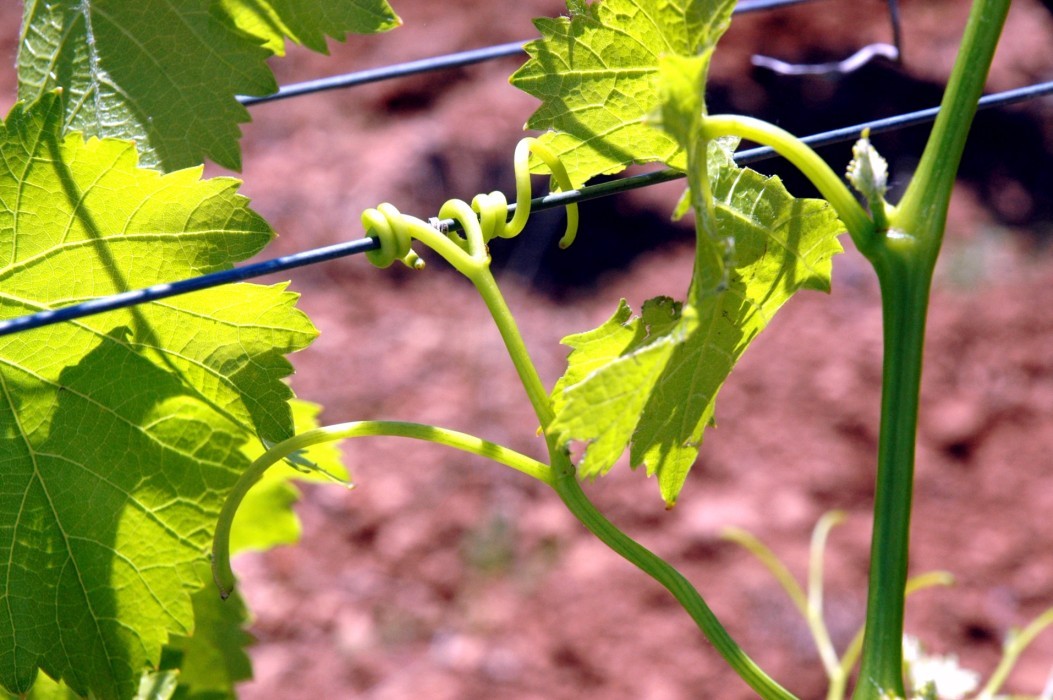 More than a dozen varietals – or grape varieties – are used to make Provence AOC wines. Some of them form a foundation that can be found in the majority of the region's wines, while others are more specific to certain appellations.
Over the course of the winter after each harvest, the recently-finished wines are assembled based on the qualities of each varietal, to obtain balanced wines.
In Provence, blending is a very old wine-making tradition.
Whites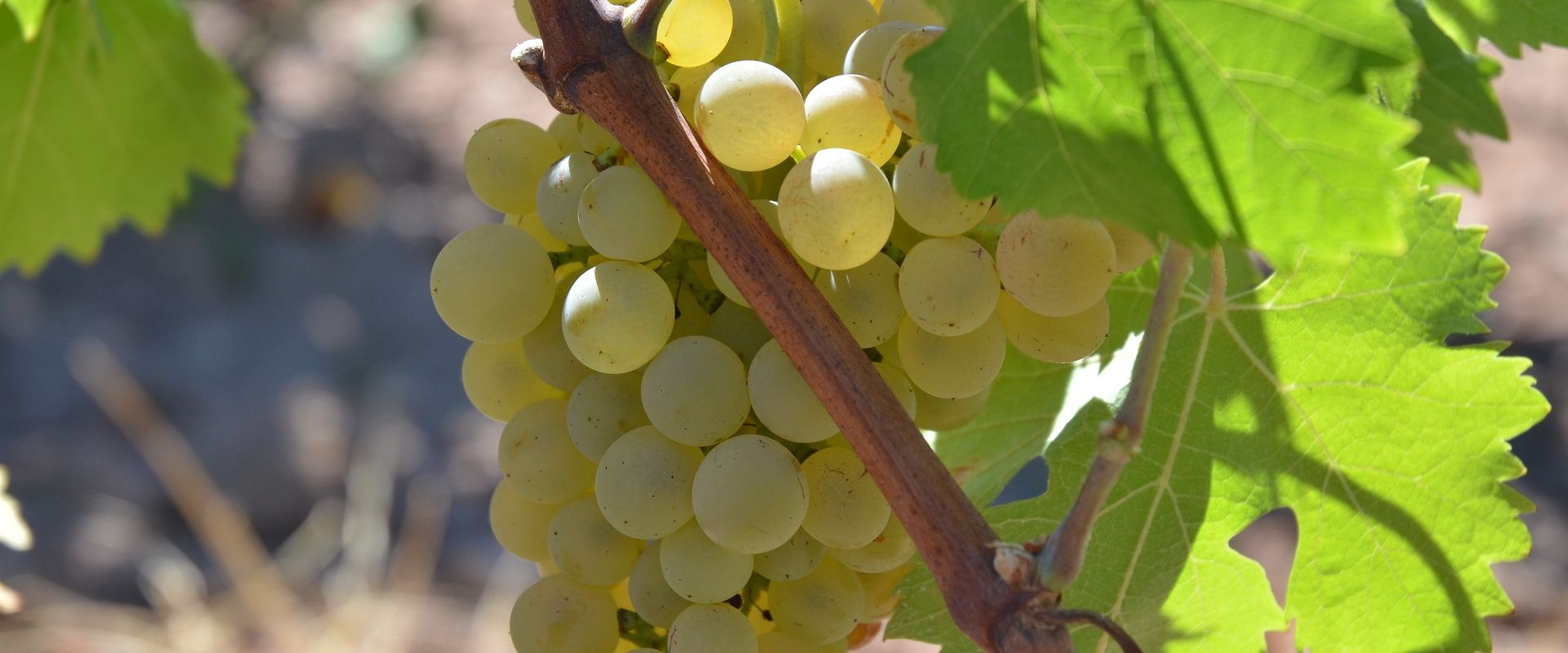 Rolle (Vermentino in Italy)
Distinguishing features
This varietal has always been cultivated in Provence, where it is very widespread. It ripens late and needs a warm climate. It is robust with excellent organoleptic quality.
Character
Rolle makes wines with bouquets of citrus, pear, almond and fennel. It also adds fatness, balance and a lot of finesse.
Ugni blanc
Distinguishing features
This Tuscan varietal produces round, juicy grapes in large, elongated bunches. Ugni Blanc is sensitive to frost but is also sturdy and very high-yield.
Character
Ugni Blanc produces a fruity, light-bodied wine of great delicacy. When assembled with other grapes, it provides a touch of freshness to wine.
Clairette
Distinguishing features
This varietal is typically southern and has a very long history in Provence. It produces little fruit, but its oblong berries are sturdy and hardy.
Character
Clairette offers aromatic, bouqueted wines with notes of white fruits, fennel and lime blossom.
Sémillon
Distinguishing features
Sémillon is a sturdy, high-yield varietal but that is susceptible to rot.
Character
When used in small proportions, it adds aromatic power, viscosity and roundness to wines. It delivers hints of hazelnut, honey, apricot and white flowers.
Grenache Blanc
Distinguishing features
Originally from Spain, Grenache Blanc is a white mutation of Grenache Noir. Its bunches are large, and its grapes are sweet and juicy. Grenache Blanc is resistant to drought. It appreciates dry soil of gravel or pebbles.
Character
It produces full-bodied, ample unctuous white wines with low acidity but a long finish. The nose delivers fragrances of peach, melon, white flowers and notes of anise.
Bourboulenc blanc or Doillon
Distinguishing features
This late-harvest varietal is very rustic and robust. It is originally from Provence, although it has made itself discreet in the wine region. Its thick, pinkish-white colour shifts to a russet orange at maturity.
Character
Bourboulenc is chiefly used in assemblages with other white varietals. It adds a touch of finesse and roundness to wines, with floral and citrus notes.
Reds and rosés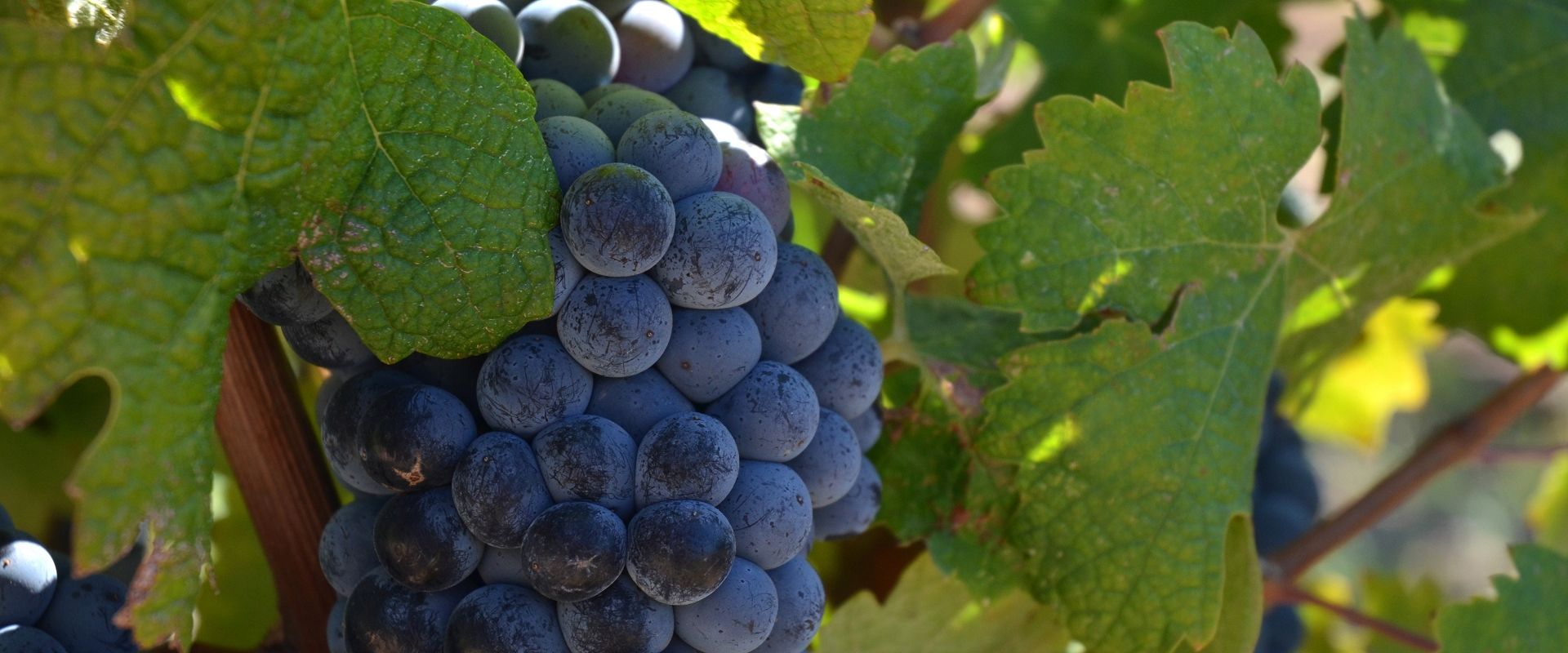 Grape varieties
Reds and rosés
Grenache
Distinguishing features
This varietal comes from Spain originally. It is very high-yield and resistant to violent winds and drought.
Character
Grenache brings fatness, a full body and power to wines. It gives young wines elegant hints of berries, and spicier, meaty notes to more evolved wines.
Cinsault
Distinguishing features
Flavourful and attractive, this Provençal varietal has long been used as a table grape. It is widely used to make rosé in Provence.
Character
It adds a fresh, delicate, fruity touch to wines, nuancing the power of other varietals.
Syrah
Distinguishing features
Syrah is a grape that produces small black berries with a bluish sheen and delicate but fairly hardy skin.
Character
Syrah creates solid, deep-coloured wines whose tannins make them coarse in the first years, but benefit particularly from prolonged ageing. Over the years, it evolves into its characteristic notes of vanilla, tobacco and candied berries.
Mourvèdre
Distinguishing features
Its small berries prefer warm, calcareous terroirs. This varietal ripens slowly: it is happiest when facing the sea, where it can ripen properly. It has been planted in Provence for a very long time.
Character
Mourvèdre produces robust wines with delicate, assertive tannins. While young, wines made with this varietal offer touches of violet and blackberry. Its smooth suppleness, accompanied by characteristic notes of spices, pepper and cinnamon, are only revealed after several years of cellar ageing. Mourvèdre is often used in blends with Grenache and Syrah.
Tibouren
Distinguishing features
An authentic Provençal grape. In fact, the only place in France where it can be found is in the Var department.
Character
Tibouren produces delicate, elegant wines. It is perfect for rosés, in which it offers finesse on the palate and a rich bouquet. It is the preferred grape for blends made with other Provençal varietals.
Carignan
Distinguishing features
Great in poor soil and well-established in the South of France, this varietal that was once very widespread in Provence has now become rarer.
Character
It needs to be cultivated on low-yield hillsides to fully express itself. It then produces robust, generous deep-coloured wines that provide an excellent foundation for a blending. When not blended, it delivers aromas of cherry, raspberry and prune, and takes several years to acquire a patina.
Cabernet Sauvignon
Distinguishing features
Fairly uncommon in Provence, this famous Bordeaux varietal grows small berries with hard skins and crunchy flesh.
Character
It brings tannic robustness to wines that is both powerful and gentle, and which helps with ageing: its characteristic nose of green pepper, blackcurrant and tobacco distinguishes it from other varietals. When blended with Syrah, Cabernet Sauvignon can produce wines with good aging capacity.